Market Conditions in Western Australian Plant Hire
iSeekplant has greatly increased its user base over the past year (100,000 unique users per month) and the increase in user traffic is giving us some invaluable data on supply and demand issues on plant hire throughout Australia. These trends could indicate what project managers and estimators with machines can expect for pricing and availability issues in Western Australia plant hire.
Trends and Activity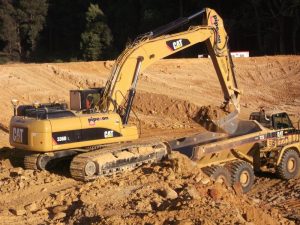 Bulk Earthworks Machines:
The downturn of the mining boom and lack of large projects in the North of WA has seen a huge change in plant hire fleet philosophy. With many plant hire companies pre-empting downturn and/or reacting to it, larger plant was offloaded to make way for smaller in demand plant. The need for large bulk earthworks plant in WA has been steady and hasn't increased, but the demand has increased due to larger plant not being so readily available. With this demand has come slightly higher (realistic) rates, especially for those not holding on for the long term mining contracts. Larger dozers, excavators, and loaders, especially those willing to install a weighing system or GPS, will be increasing in demand over the next 6 months. Rates can be expected to be good, especially for wet hire in remote areas. We predict remote wet hire to increase and for contractors to cling to good operators willing to service remote areas.
Small Plant and Equipment: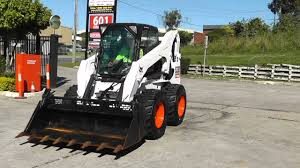 The one day to one week market for small plant and equipment has become increasing popular and profitable as plant and equipment hire companies look to make a buck and utilize their fleet. With members of the public and small contractors still needing to hire plant, short term hire of bobcats, dingo's, pumps, access equipment and other small equipment is on a rapid rise. With short-term rates much higher than long-term rates, there are opportunities for plant hire companies to utilise their fleet. Enquiries for short term hire, niche, and smaller equipment continues to rise especially outside of Perth where the traditional providers of small plant and equipment no longer have depo's or service those areas.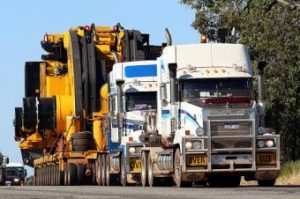 Dry Hire Trucks and Floats:
A large percentage of Perth-based plant hire companies who operated additional facilities in Port Hedland, Karratha and Newman have closed these facilities and moved kit back to Perth. As a result, there has been a huge increase in the dry hire of trucks, floats, and prime movers. Contractors undertaking projects in and around the Pilbara area are increasingly dry hiring Trucks, and also dry hiring floats and prime movers to move their own plant and equipment. The numbers of enquiries from contractors sourcing trucks in Perth for use in the Pilbara has increased dramatically. In particular the need for side tippers, and the bigger the better. We're seeing more and more tenders that come through iSeekplant now having a truck and float/prime mover component.

Attachment Hire:
Rising competition for tenders in WA has seen not only higher numbers of contractors attempting to win tenders, but also contractors doing everything they can to gain a competitive advantage in the tender stage. Because of this, contractors have been pricing and hiring attachments separately as a cost cutting solution, rather than hiring them through plant hire companies. Requests for attachment providers to price attachments as part of the pricing process have increased over the past year and will continue rise over the next year, whilst competition is still strong between tendering contractors.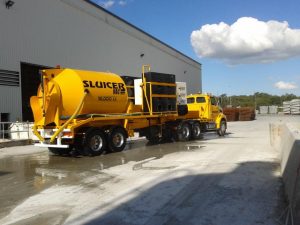 Other Machine Classes in High Demand:
The NBN rollout across WA has now reached rural towns and areas south of Perth. In particular, the Peel Region has seen a huge increase in enquiries for sucker trucks, trenching equipment and small plant such as skid steer loaders and small tipper trucks. With wet hire sucker truck contractors and franchisees are struggling to keep up with demand. NBN contractors have been looking to dry hire sucker trucks from Perth as not to delay their project. As the NBN keeps heading south, we can expect an increase in demand for sucker trucks out of Perth and then Bunbury as they move through the rural areas.
The "Get Three Quotes" function on our iSeekplant website has been getting hammered from site based staff who need to find machines at short notice. Simply punch in what you need and your location and we do the rest.
Don't forget we have recently upgraded our smartphone app.