When we think of summer in Australia a couple of things cross our minds, cricket, bbq's, beach and DIY projects! Luckily for us and in particular in the more sunnier states, sun is out nearly all year so a lot of these activities can be done all year round!

Thanks to the resources available on the internet we are seeing a massive rise of Australian's starting to work on their own projects around the home every year. We have scoured the internet of what Australians are searching when it comes to online guides and step by step videos on DIY home improvement projects.

What are Australian handyman and women building around their homes?

The most common we have seen according to the search volumes and Google Australia trends include:


Luckily for you we have written a how to guide on the above projects so that you can beat your jealous neighbourhood and have the best looking yard in the suburbs. If you are feeling adventurous and have the budget to do it a number of these projects can be completed in 1 summer! This will also boost the value of your property so it's a win-win for all except your jealous neighbours.

How to Build a retaining wall


Know the lay of the land - contact Dial Before You Dig
Draft your wall design
Finalise plans and mark out area
Excavate area and trench
Lay and compact road base
Lay steel bar grid/mesh and set up wooden forms
Pour footing - lay cement and sand mix
Screed and level the cement/sand mix
Lay first row of bricks
Fill first layer of bricks with blue metal aggregate
Optional - Install drainage pipe
Lay remaining layers of bricks
Remove lugs from top layer
Install caps
Allow everything to dry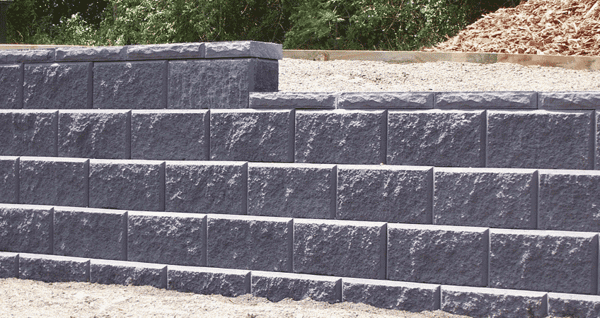 Retaining walls are rigid walls that are often used to retain soil to a slope that it would not naturally be kept to. It can be costly project to execute, however our simple 15 steps guide will make it an ease. Check out our full guide on building a retaining wall here.
Now that we have finalised the retaining wall and you have all that extra space in your backyard, let's move onto building a shed.
How to build a shed
Know the lay of the land
Draft your up your plans
Finalise plans and mark out area
Excavate the slab hole
Install wooden forms around excavated slab hole
Pour base course and compact it
Add in layer of sand
Lay a sheet of polythene
Lay reinforcing mesh
Pour and cure concrete (one of the hardest and most tedious steps)
Organise shed frame
Install and secure shed frame (fasten/fix to slab)
Install shelving, furniture, and decor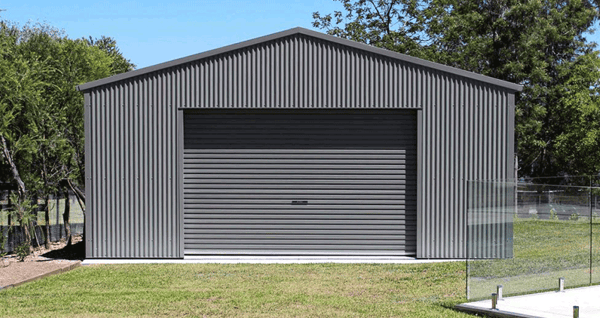 There are many benefits to building a shed besides adding value to your home, this includes storing of your equipment, building the ultimate man cave, or simply just building a hangout place with your girlfriends. Just remember if you are going to get power access to your shed we recommend using a licensed electrician. Check out our full guide to building a shed here.

Once we have built our retaining wall and/or shed next we move onto a tad bigger job which is building a pool.

How to build a pool


Ensure you have the money
Know the lay of the land
Finalise plans and hire labour
Dig out the pool hole
Remove excess soil
Shape and lay steel bars
Conduct plumbing work
Spray concrete layer
Spray plaster coat layer
Lay tiling (if required)
Fill pool
Turn on the pool system - check for leaks and malfunctions
Install pool fencing and a gate
Enjoy a swim!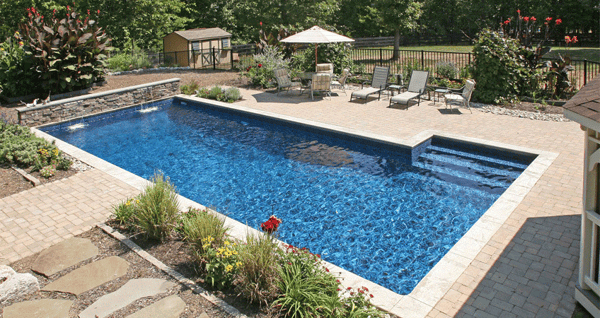 If you are like us and we work hard then you would appreciate that there is nothing more rewarding then coming home or spending a weekend in the pool. Having a pool adds a lot of benefits to your property including increasing your property value, increase social status, or simply improving your weekend mood. So before you invite all your mates over and increase your social status, best have a look at your driveway incase it needs repairing, or simply putting one in.


How to build a driveway


Check for underground utilities
Survey your land and know your boundaries
Mark your project area and stake out boundaries
Excavate topsoil and level out project area
Lay wooden forms around the project area, anchored with stakes
Add in sand to firm up the soil, and gravel to ensure base thickness
Compact gravel and soil
Lay steel reinforcing mesh or bars
Pour concrete
Smooth out and level the concrete
Set and cure concrete (don't rush it!)
Park your car!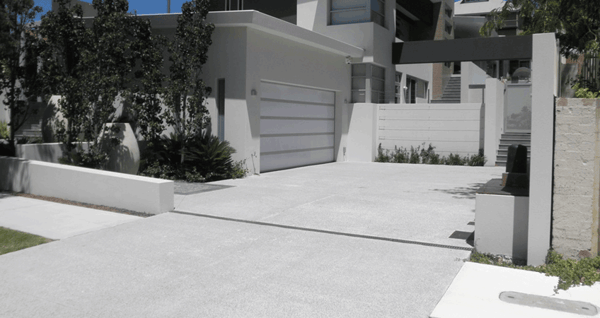 If you live in a house without a driveway or the current driveway is not ideal, don't fear out guide makes it easy for you to build a new driveway! By building a new driveway it increases the value of your home as well as it provides you with a cheaper secure parking alternative then building a garage or carport. Check out our full guide to building a driveway here.

So next time you get out of your car, jump in the pool and check out your retaining wall and shed just remember your jealous neighbours wished they beat you to it and read our step by step guide first! The later you leave live it they better chance they have of beating you to the punch and completing all their DIY Projects. If you are that neighbour that feels slightly left behind, don't worry there are others behind you. So don't be that neighbour that gets left behind in the trend!

Jump on iseekplant.com.au for all your needs to hire a machine for your DIY project. We have Australia's largest database of suppliers across Australia with all kinds of machines for your project. So whether you need an excavator, bobcat, tipper or a spider crane anywhere in Australia, get rates in minutes here or simply give us a call on 1300 691 912.