A compactor is a type of construction machine used to apply pressure to soil that reduces air pocks and allows the soil to handle heavier weights on even surfaces. The two main types of compactors are roller compactors and flat plate compactors.
It is really important to choose the appropriate type of compactor so you can increase the efficiency of your project and maximise profits. Popular compactor brands with a reputation for excellence include Caterpillar, JCB, Bomag and Kipor.
Why use compactors?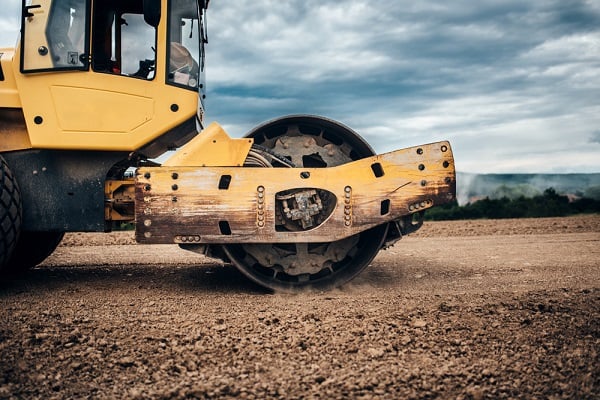 Compactors are ideal machines for a range of DIY or residential construction projects, such as driveways or patios. They are also often used to compact soil in preparation for concrete pouring, footings and trenches.
One of the prominent benefits is their ability to increase the load-bearing capacity of a surface. As a result, compactors have become a vital element in road works and residential construction projects. By compacting soil, the ground becomes more stable and more resistant to penetration by tree roots, heavy rain, erosion and flooding.
If you've ever seen an old footpath square that has sunken or buckled down, it is likely due to the lack of prior compaction. In this case, the soil underneath starts eroding or shifting from penetrating water or the emergence of new tree roots.
How do compactors work?
During compactor operation, the heavy plate on the bottom of the machine rapidly moves up and down. The combination of pressure force and plate weight force ensures that the soil packs together more tightly.
Compactors that use this static force, use smooth or padded rollers to knead the earth for enhanced compaction. Conversely, compactors that use vibratory force allow for deeper compaction beneath the ground. Either way, two or four passes over the soil is generally enough to achieve proper compaction.
Need to hire a compactor? iSeekplant has a wide range of compactor suppliers around Australia!
What are the different types of compactors available?
It is essential to choose the right compactor for the job. In the grand scheme of things, there are three most common types of compactors including flat plate compactors, jumping jack compactors and rollers. The term compactor is often used interchangeably across these machines, however, it is important to know their differences.
Flat Plate Compactors
Flat plate compactors, also known as wacker plates, are pieces of construction equipment used to compact materials like soil, gravel, sand and clean fill for construction projects that require stable surfaces. Flat plate compactors can be found on road laying projects that require concrete slab pouring.
Compactors are useful as they reduce the size of soil and other materials by using either vibratory or static force with hydraulics. Vibratory flat plate compactors come in a range of sizes but are noticeably small when compared to their larger roller counterparts.
Jumping Jack Compactors
Jumping jack compactors or rammers easily compact cohesive soils thanks to their smaller plates, allowing for more focused and direct compaction. More soil can be added to each layer when using these smaller plates, making the process of filling and compacting a hole or trench much quicker.
Jumping jack compactors are also ideal in tight areas where larger compactors cannot access. These compactors are colloquially referred to as 'Paddy's Motorbike' in Ireland from the way the operator appears to 'ride' the compactor holding the handles like a motorcycle.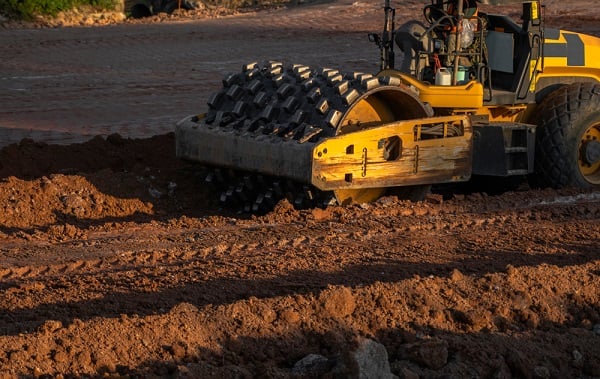 Rollers
Compact rollers are ideal for compacting cohesive soil, such as silt or clay. Rollers are commonly used on projects dealing with asphalt that forms a layer below pavements, roads, driveways and parking spaces. Rollers are better to use in large areas where there is more space to move around.
Another advantage of using compact rollers is that they travel faster to complete larger areas faster. The speed of compact rollers make them a valuable asset for road construction or any large project under tight time constraints.
How much do compactors cost to hire?
Compactor hire rates vary depending on your location, compactor type and length of hire. Small compactors typically cost around $60 for a 24 hour hire period. This is a generalised rate that may vary considerably. Be sure to get multiple quotes through our system to compare your most competitive options.
Hire a Compactor through iSeekplant!
If your project involves clay, asphalt or sand, different compaction machines and methods are often required. If you're not quite sure which type of compactor is right for your job, the iSeekplant team will lead you in the right direction to fulfill your project requirements. Our directory offers a variety of compactor hire suppliers throughout Australian major cities including Brisbane, Sydney, Melbourne, Adelaide, Perth, Canberra, Hobart, Darwin and regional areas. Use the iSeekplant get a quote tool to receive competitive options for your project.
Subscribe to iSeekplant's Flapping Mouth Blog below to keep up to date with the latest industry news and projects across the country!