Loaders are useful machines designed for lifting and moving material on farms and construction sites like stockpiled material, dirt, sand, gravel, snow, debris and more. Loaders are larger and less manoeuvrable than their skid steer loader counterparts, but loaders more capable of lifting and moving higher volumes of material with greater weight capacities. These powerful machines can be found on construction projects across Australia, as they have become a popular earthmoving machine on the iSeekplant directory.
ITC Loaders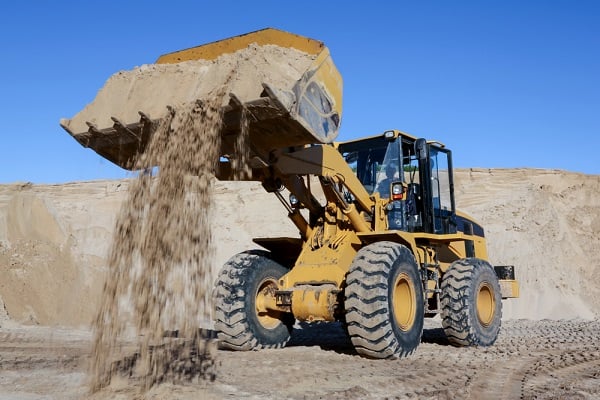 ITC loaders are often called tool carrier loaders, as they are some of the most versatile machines in the construction industry. ITC loaders often act like forklifts on construction sites, but can manoeuvre on inconsistent or uneven ground. While forklifts can only move tools and materials around flat surfaces like concrete slabs or warehouses, ITC loaders can move supplies, materials, tools and pallets around uneven surfaces that are often found on earthworks projects.
Track Loaders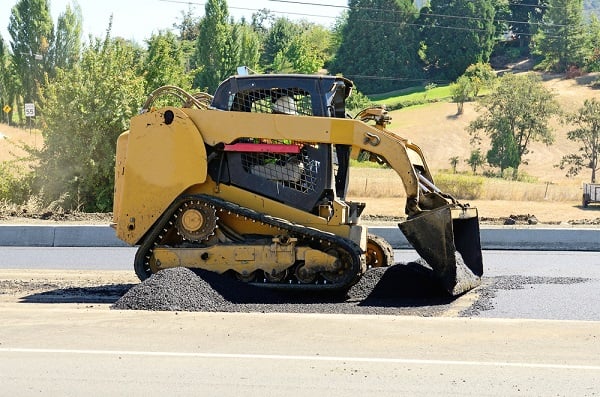 Track loaders can be mistaken for bulldozers when you first see them on a construction site, as they have a very similar chassis. Tracked loaders move huge quantities of materials around sites and into dump trucks - picking them up from stockpile areas when required. With a track-mounted chassis, tracked loaders have greater stability on inconsistent, unstable or loose ground surfaces. While this makes them ideal for challenging conditions, loaders are also slower, less mobile and only made by a few manufacturers.
Underground Loaders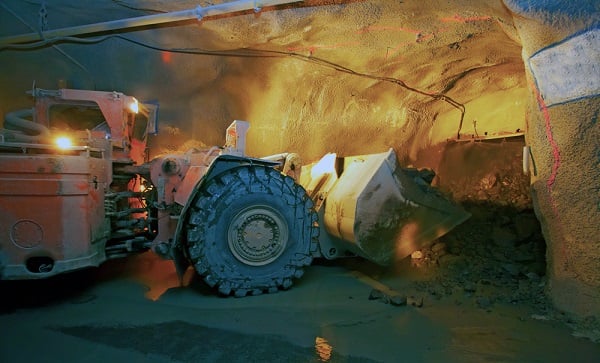 Underground loaders, such as the Caterpillar R2900, are used exclusively for underground mining applications. As underground loaders operate in spaces that are height restricted, they are equipped with a broad and flat chassis. They also have a large bucket capacity, allowing these loaders to efficiently move materials around underground.
Wheel Loaders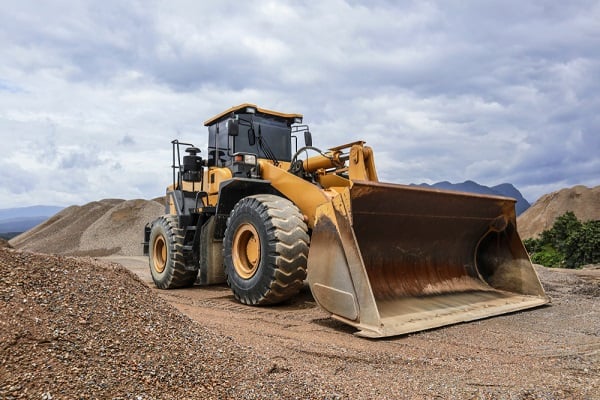 Wheel loaders, such as the Caterpillar 966H and Doosan DL300, perform a multitude of different tasks, such as road building, site preparation, load-and-carry, digging and material handling. Wheel loaders can typically be found on agricultural, construction, waste management, forestry, landscaping and mining projects. Wheeled loaders have a pivoted frame that is usually articulated. The engine is mounted over the back wheels of the machine with a canopy or cab covering the front. Wheel loaders are sometimes also known as bucket loaders and front-end loaders.
As the bucket capacity increases, the engine size, chassis and horsepower also increases. This means that wheeled loaders with larger buckets can lift and move more material at a time. These loaders are categorised by their bucket capacity in three main sizes - less than 3m cubed, between 3m cubed and 6m cubed, and greater than 6m cubed.
iSeekplant has you covered with loader hire available across Australia. Our directory offers a variety of quality loader hire suppliers throughout major cities like Brisbane, Sydney, Melbourne, Adelaide, Perth, Canberra, Hobart, Darwin plus rural areas. Be sure to contact the iSeekplant team or use our get rates tool to choose the best loader option for your project.
To stay up to date with the current construction industry news and projects in Australia, subscribe to the Flapping Mouth Blog below!