All-terrain vehicles (ATVs), like the Kubota RTV 900 or Yamaha Grizzly 700, are small open-air vehicles used on golf courses, off-road tracks, deserts, beaches, mine sites, fields, farming projects and agricultural acreage across Australia. Depending on the make, model and power, ATVs are handy for a range of activities including general transit, off-road driving, herding livestock and moving light stock or materials. With the addition of attachments, some ATVs can be configured to plow fields and even mow grass. ATVs are grouped in with buggies, quads, four-wheelers, extreme golf carts, side-by-sides (SxS) and utility task vehicles (UTV). Popular ATV brands include Kawasaki, Landboss, Yamaha, and Kubota, among many others.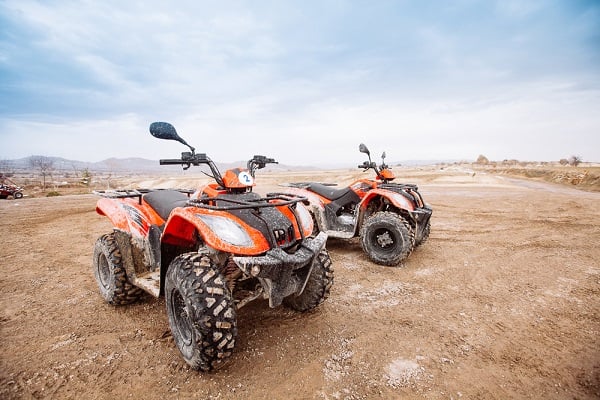 What are ATVs and side-by-sides used for?
ATVs and buggies can be used in a variety of applications - most commonly used as a soft mode of construction transportation or recreation on farmland, golf courses and sand dunes. However, project applicability is dependant on the vehicle's build as well as the presence of any required attachments. With the right vehicle build and attachments, these machines can be used to mow grass, survey land, transport a minimal amount of material, assist in game count, plow fields, or access project areas only accessible via narrow pathways.
Need to hire an ATV? Check out iSeekplant to view our ATV suppliers today and get quotes!
When seeking out and requesting ATV rates, it's important to clarify the project scope and your intention for hiring an ATV to ensure that you get the right ATV and rate for your job. While many ATVs offer powerful engines and admirable off-road specs, it's good to be aware that a few ATV models have limited speeds and terrain capabilities that will restrict their versatility and use.
What are the safety requirements for ATVs?
ATVs don't often have substantial safety features, so they should be driven with extra care. Most ATVs typically have a high centre of gravity where some models lack safety cages, seat belts, airbags or installations that are designed to protect you from injury, flying sand, dirt or stones. As such, it's suggested to maintain a decent distance behind other vehicles, wear a helmet and eye protection while operating an ATV.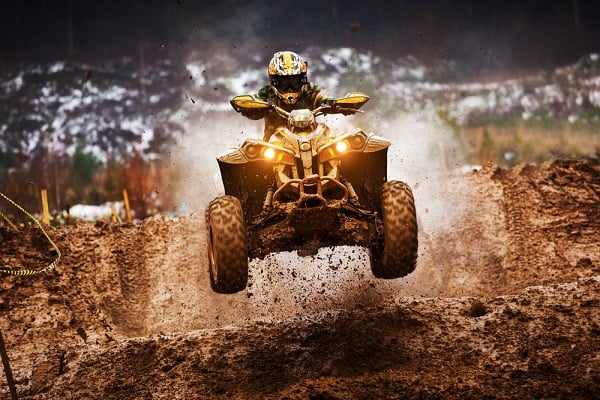 What are the hire rates for ATVs and side-by-sides?
ATV hire rates vary depending on your desired location, hire period and machine selection. Therefore, contact multiple suppliers from the iSeekplant system, so you can compare quotes and then choose the best ATV rate for your project.
Hire an ATV with iSeekplant today!
Need to hire an ATV for your project? The iSeekplant directory offers an extensive network of qualified ATV hire suppliers throughout Australian capital cities like Brisbane, Sydney, Melbourne, Adelaide, Perth, Canberra, Hobart, Darwin, along with rural areas. Contact the iSeekplant team on 1300 691 912 or projects@iseekplant.com.au, otherwise use our get a quote tool to choose the best ATV rate.
Subscribe to iSeekplant's Flapping Mouth Blog below to keep up to date with the current industry news and projects!