What is line marking?
Line marking is the process of applying, spraying, painting or drawing lines on a surface for the purpose of identifying points of interest or indicating traffic directions. Line marking can be either temporary, non-mechanical or mechanical. Line marking is particularly useful for traffic lanes, informing pedestrians and motorists of road rules, hazards or no-passing zones, along with road safety purposes using audio tactile line markings. Line marking can also indicate whether drivers can stop or park in a certain area with any time limits, and whether an area is designated for disabled or pregnant motorists.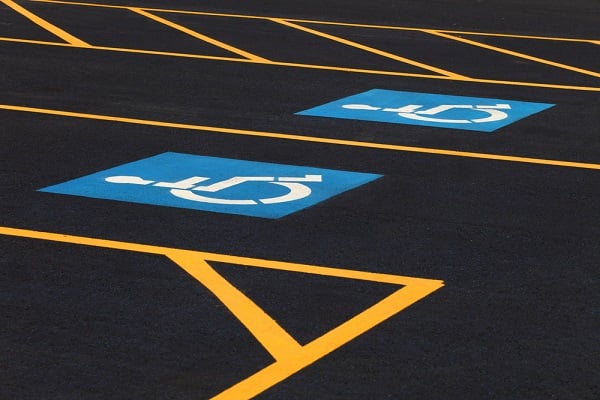 The iSeekplant directory offers a huge volume of qualified line marking suppliers for all your line marking hire needs throughout Australia, with both wet and dry hire options available. These suppliers offer a diverse catalogue of equipment and services for line marking to suit a variety of projects and operations across the nation.
What is land marking used for?
Line marking is used globally as a means of delivering non-verbal communication, messages and directions. The most prominent uses of line marking is to inform pedestrians and motorists of road rules, hazards or no-passing zones, along with parking and stopping rules. Line marking is also used to mark out construction areas like trenches, excavation zones, installation points, utility locations and more. For optimum road safety, audio tactile line markings are used in applications to caution and alert drivers that have drifted off the road. These audio tactile line markings are used across Australia on major roadways that have proven to prevent fatigued drivers from causing collisions.
Need Line Marking on your project? Get in contact with iSeekplant for quotes from our suppliers!
A project may require permanent road marking, which can involve lines for a car park or the long stretch of a motorway. Permanent lines can be either painted or applied with marking tape - a newer and decent alternative to thermoplastic or paint. Using marking tape for line marking ensures a faster job, since there is no need for complicated preparation or primer. Plastic permanent line tapes are a good option for drivers as well, since the reflective technology is more visible in wet conditions and night driving.
What are the typical line marking rates?
Hire rates for line marking services and equipment vary depending on the type, project scope and hire period.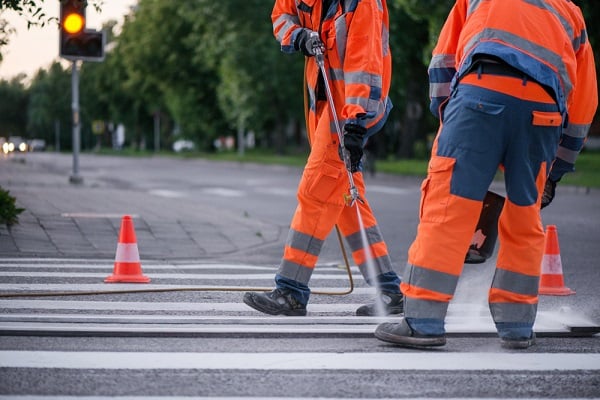 Hire Line Marking with iSeekplant
If you're not quite sure which equipment or service is right for your job, the iSeekplant team can listen to your requirements and help you find reliable line marking suppliers offering excellent value and peace of mind to get your job done - safely and efficiently. Our suppliers offer line marking hire across Australia in Brisbane, Sydney, Melbourne, Darwin, Perth, Adelaide and Canberra. Be sure to use our handy Get a Quote tool for quick, competitive line marking quotes. Alternatively, call us on 1300 691 912 or email projects@iseekplant.com.au.
Subscribe to the iSeekplant Flapping Mouth blog below to stay up to date with the latest industry news and projects!