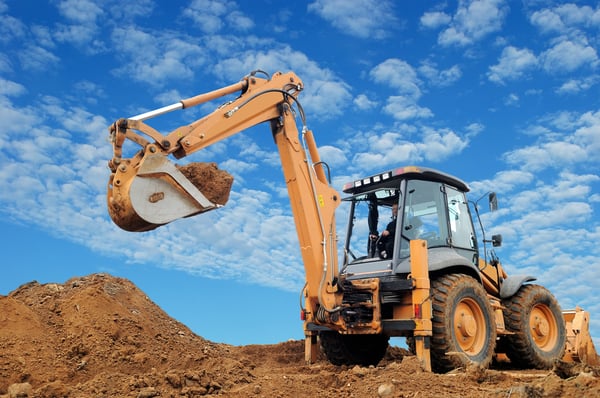 What size backhoe loader do you need?
Backhoes come in a range of sizes but the main difference is if their operating weight is more than 10 tonnes or less than 10 tonnes. This difference in backhoe hire size relates directly to the type of work the backhoe will undertake. Backhoes that are over 10 tonnes will predominantly be found on construction sites and large agricultural and farming operations.

The smaller backhoes under 10 tonnes still operate in those industries but are also a great size for industrial depots and smaller agricultural operations. This is predominantly due to their smaller size as, with a few attachments such as forks and augers, they can complete the work of even more machines, such as forklifts and skid steer loaders.

If you're unsure on the size of backhoe you need for your project, contact iSeekplant or call one of our backhoe loader hire companies. Make sure you have as much information you can get from the project, such as the amount of material that needs to be moved or the size of excavation, to help us help you.
Do you need a 2x4 backhoe, 4x4 backhoe or a tracked backhoe?
Another important factor you need to consider before hiring a backhoe is the type of drive you need it to be. Backhoes come in 2x4 drive, 4x4 drive and tracked drive. These different drive capabilities allow backhoes to handle different terrains. 2x4 backhoe hire is used more so for even surfaces like industrial yards. Where as 4x4 backhoes are able to handle rougher more uneven terrain that requires more control over the machine.

Tracked backhoes are a rare find but are used on terrain that would otherwise bog a wheeled backhoe. While not common in Australia tracked backhoes are found in the United States and Europe quite regularly as they can handle the different ground conditions their seasons produce.
Now you're ready to hire the right backhoe loader for your job
Backhoe loader hire is the perfect solution for industrial yards and projects where there is a light to medium workload across Australia. At this point you should be able to differentiate which type of backhoe you need for your project depending on their size and drive capabilities. If not, it's best to first take photos of the site, get as much information as you can about the job and call us on 1300 691 912 or one of our backhoe loader providers. Here at iSeekplant, we have a nationwide network of backhoe loader suppliers ranging from Brisbane, Sydney and Melbourne to Canberra, Adelaide, Darwin and Perth. Get in touch with us today to get started!
To stay up to date with the latest construction industry news and projects, subscribe to the iSeekplant Flapping Mouth Blog below!