*Last Updated: June 2020
While the word "diamond" typically conjures images of expensive diamond rings or earrings, it is estimated that only around 20% of the world's mined diamonds are considered to be gem-quality. Renowned as the world's hardest substance (although technically ranked number seven if you want to get technical about it), around 50% of the world's diamonds are for industrial use. This includes grinding, cutting, drilling and polishing processes where hardness and heat conductivity are the valued currency.
To access the world's diamond deposits, a number of techniques are employed, including open-pit, underground and alluvial mining (utilised for riverbeds and beaches). They are found within kimberlite, which is an igneous rock that is brought closer to the earth's surface through a specific type of volcanic eruption, known as a kimberlite eruption.
While the diamond mining industry has taken a downturn since the 2008 global financial crisis, it is still a significant contributor to the GDP of a number of countries. Between 2005 and 2008, there was an average of 171 million carats of diamonds produced globally each year, while the average in the 11 years since is just under 132 million (with 2019 producing 142 million).
While Russia and the Democratic Republic of Congo own the largest diamond reserves globally, it was Russia and Australia who were the top producers of diamonds in 2019 (with 19 million and 13 million respectively). The impact of the impending closure of Rio Tinto's Argyle mine in the East Kimberley in Western Australia later this year is yet to be realised, however the announced revival of the Ellendale mine may help to offset this.
It is estimated that approximately 90% of the world's diamonds are generated from the top 50 largest mines. Here is a look at the top ten:
1 - Aikhal Diamond Mine (Russia)

With a number of deposits located at the mine, Aikhal was originally employing open-pit mining until a switch to underground mining in 1997 (with an additional phase of open-pit scheduled to start in 2021). With one of its deposits (Jubilee) operating at over 400 metres in depth, it is anticipated the final depth to be approximately 720 metres. Aikhal is believed to contain 175 million carats of proven and possible reserves across across its various deposits (as of June 2018). Owned by Alrosa.
2 - Jwaneng Diamond Mine (Botswana)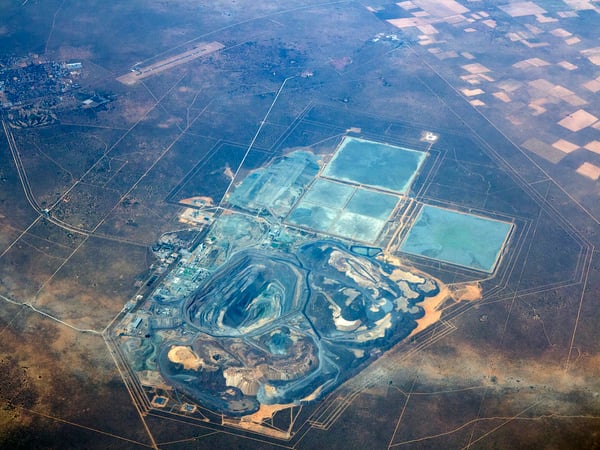 Considered the world's richest diamond mine in value, Jwaneng is an open-pit mine 160 miles from the capital of Gaborone. The proven and possible reserves were estimated in December of 2018 to be 166 million carats and an extension proposal is in progress which would see the usable life of the mine extended through to at least 2034. Owned by Debswana Diamond Company – a JV between De Beers and the Government of Botswana.
3 - Udachny Diamond Mine (Russia)
With estimated reserves just shy of Jwaneng (at 164 million carats), Udachny ranks as the third largest diamond mine globally. One of the three major deposits (Udachnya) began open-pit operations in 1971 and was actually depleted in 2016, however further underground reserves are being explored. Owned by Alrosa.
4 - Diamond Mine Nyurba (Russia)
Another open-pit Russian mine, Nyurba consists of three deposits which total approximately 133 million carats in reserves. The Nyurbinskaya pipe is currently at around 50% of it's projected final depth of 750 metres. Owned by Alrosa.
5 - Orapa Diamond Mine (Botswana)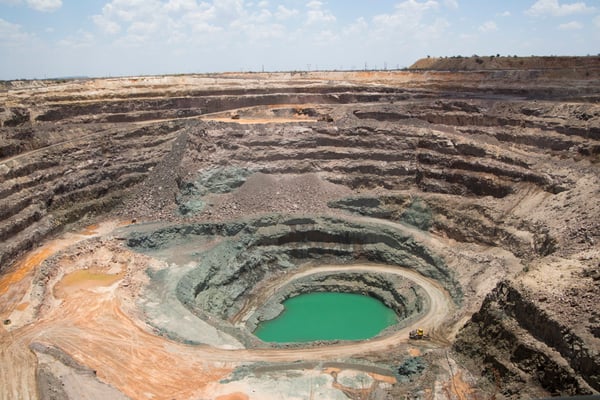 With 131 million carats of proven and probable reserves, Orapa is the oldest of the four Botswana-based mines operated by Debswana. A proposal to extend the life of the mine (potentially through to as late as 2030) is currently being drafted. Owned by Debswana.
6 - Catoca Diamond Mine (Angola)
In operation since 1993, Catoca is responsible for around 75% of Angola's total diamond production. Reserves are estimated at 130 million carats of mineable diamond. Owned by Sociedade Mineira de Catoca – a JV between Angola state-owned Endiama, Alrosa and Lev Leviev International.
7 - Ekati Diamond Mine (Canada)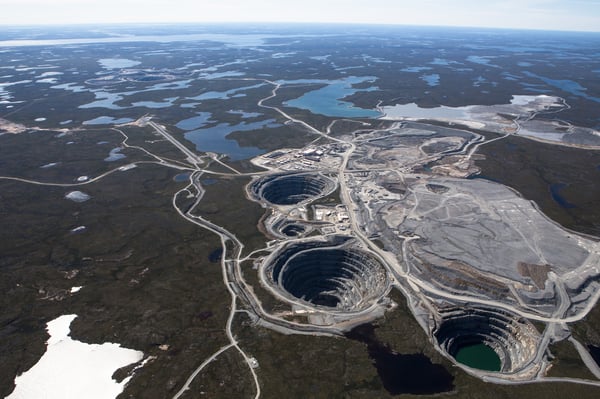 The first underground and open-pit mine to begin operation in Canada, Ekati has an estimated 105 million carats of diamond reserves. The mine has a projected life to 2034, however planned developments may see this extended through to 2042. Owned by Dominion Diamond Mines.
8 - Venetia Diamond Mine (South Africa)
The largest diamond producing mining in South Africa, Venetia holds an estimated 92 million carats of proven and probable reserves. The mine began operations in 1992 and has an estimated lifespan of 31 years. It is currently an open-pit operation, but will transition to underground in 2021. Owned by De Beers.
9 - Lomonosov Diamond Mine (Russia)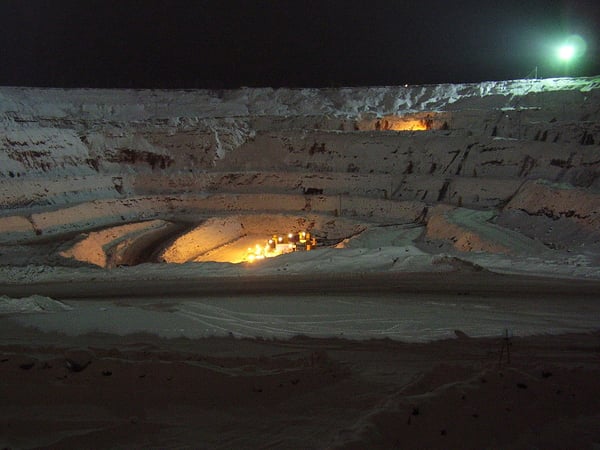 With the biggest hard rock diamond deposit in Europe, Lomonosov contains approximately 74 million carats of diamond reserves. Owned by Alrosa.
10 - Mir Diamond Mine (Russia)
Utilising a combination of underground and open-pit techniques, Mir (or Mirny) carries an estimated 58 million carats of diamond reserves. The mine extracts diamond ore from two pipes and three placer deposits. Owned by Alrosa.
Here's your chance to keep across all the latest in project and industry news. Simply subscribe to iSeekplant's Flapping Mouth blog below!