An AI pooch has been put to work by Canadian contract Pomerleau. A six-month field usage of Spot, a fully automated, battery-operated moving robot dog, has begun a six-month field usage on a worksite near Montreal. This marks the first time that the innovative technology has been used in a construction application.
Designed and engineered by Boston Dynamics, the AI canine's autonomous tracking systems allow it to accurately identify and avoid people and obstacles, move in any direction, pick itself up after a fall and quickly change its path.
The innovative tracking systems implemented into Spot make it the perfect tool to explore dangerous or confined areas.
Spot will be equipped with a 360-degree HD camera on its back while it's at Pomerleau's jobsite. The camera is linked to a documentation platform called HoloBuilder, that allows comparisons with construction software and virtual design to see a complete site view from a remote connection. The photos will then be used to track adherence to schedule, budget and quality standards.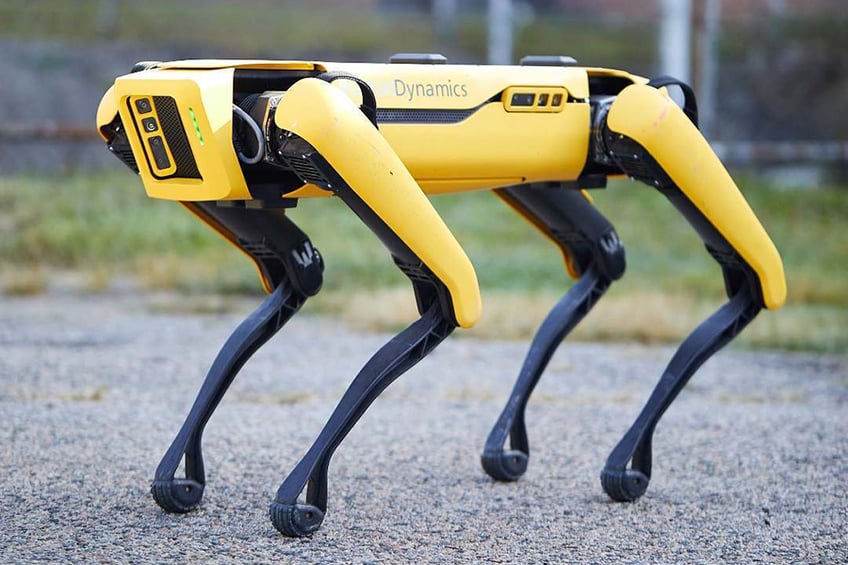 Pomerleau Head of Transformation Ian Kirouac said "this initiative is in line with Pomerleau's mission of identifying, leveraging, and championing innovation. Our industry is undergoing a profound transformation,"
"We foresee robotics playing a large role in it."
Pomerleau Chief Digital Officer Eric Lessard stated "We are consistently trying out new technologies, tools and ways of working that will ultimately add value to our projects and benefit our clients,"
"It's becoming clear that today, we must turn to technology to assist and enhance human potential. Our approach is to try out different technologies – like Spot – to complement and help our workers, and then leverage their talent, skills and expertise for more crucial work," Lessard added.
Spot's productivity will be assessed over the next six months by the company.
To stay up to date with the latest construction tech, industry and project news, subscribe to iSeekplant's flapping mouth blog today!