A Year of Unprecedented Growth and Opportunities for Our Industry
As the curtains close on another year, it's time to take a look at the highlights reel of the construction industry, courtesy of iseekplant. Imagine a year so strong that our growth charts are more 'up and to the right' than ever before! Yes, that's the sort of record-breaking October we had, and as November hustles along, it shows no signs of slowing down.
A Month to Remember — The October Surge
October was a month for the books. The kind where every click seemed to launch a new opportunity, and our team worked overtime to keep up with the surge. It's been our busiest month, ever – and that's just the beginning. With its summer breeze, November is bringing in a heatwave of its own.
Marketplace Momentum — Metrics that Matter
Let's shift gears and talk torque. In the engine room of the iseekplant marketplace, the numbers are revving up with growth that's progress. There is significant momentum in job opportunities of all sizes - short and sharp through to the big project tenders. Calls, SMS and email interactions are beating records, meaning more jobs are finding a supplier that can help.
More than ticking boxes, we're building bridges and laying down markers for success. Take a moment to look at the numbers that represent a year of steady achievements for seekers and suppliers alike.

Quote Requests Taking the Spotlight
Quote requests? Up by a staggering 20% year-to-date*. That's not just growth — that's a leap towards new territories, with 365,000 job opportunities going to suppliers across our marketplace.

Connecting the Industry — Seeker and Supplier Synergy
Our marketplace isn't just buzzing; it's revving beyond the redline, with a 14% spike in seeker-supplier interactions. Connections are being made, hands are being shaken and the gears of progress are turning smoother and faster.

The Expanding Horizon of Opportunities
And it's not just about more jobs; it's about the right jobs. With a 22% uptick in opportunities, our platform is the beating heart of the construction industry's job market.

The Network Effect — iseekplant's Web of Success
Not to be outdone, our 450+ website network has generated over 67,500 leads this year, supercharging the industry from the ground up. It's a digital ecosystem that's become a lifeline for growth.
Soaring Sectors — Top 5 Categories with the Sharpest Rise
Drilling Contractors, Concreters, you name it — our growth saw jumps as high as 285%, resulting in more job opportunities than we can count. It's not just growth; it's an explosion of demand meeting a well-oiled supply.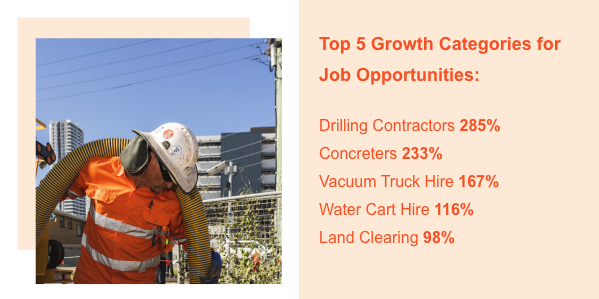 Metro Movers — Areas on the Climb
South Sydney, North Sydney, Hornsby, Melbourne's outer east, Perth's southeast and inner Melbourne — our urban jungles are thriving, with job growth rates making double digits look small.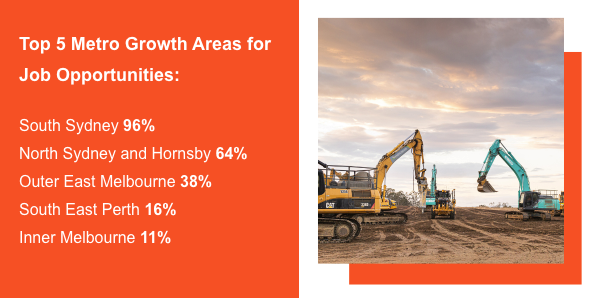 Regional Hotspots: Areas Breaking Ground
From the Northern Territory Outback to Newcastle and Lake Macquarie, regional areas are breaking new ground. They're not just on the map; they're redrawing it with job growth rates up to 67%.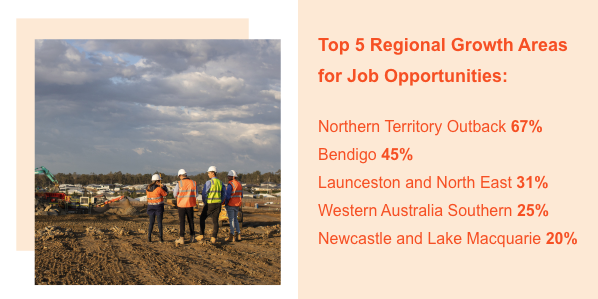 Standout Projects — iseekplant's Role in Major Developments
We've been part of projects that redefine 'big'. From the six-month Bulk Earthworks at BHP Jimblebar Ore Mine to the Echuca Taxiways Reconstruction, our stamp on the landscape is indelible.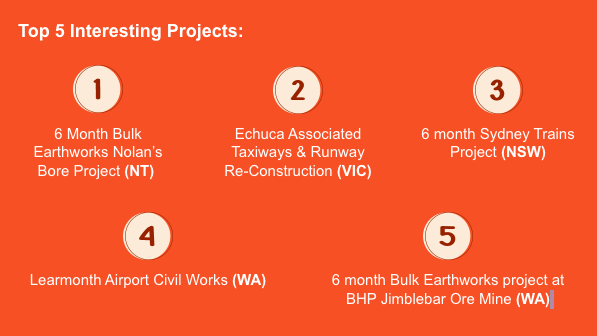 Conclusion
2023 isn't just another notch on the timeline. It's a testament to the resilience and drive of the industrial and construction industry in Australia. It's a year that we've not only witnessed growth but have been at the heart of it.
Looking Ahead…
As we gear up for the new year, we're not slowing down. With new features and partnerships in the works, iseekplant is where the industry's future is shaped. Stay tuned, and stay connected!
*Year-to-Date data is from November 2022 to October 2023
*Website Phone Call metric is exclusive to tracked calls, not all websites have tracked phone numbers.