Whether it's the Eyre Highway, Great Northern Highway or Bruce Highway, Australia consistently offers some of the best ways to travel and experience the landscape of the country. Scroll down to view our compilation of the longest highways in Australia and their associated construction cost.
1. Great Northern Highway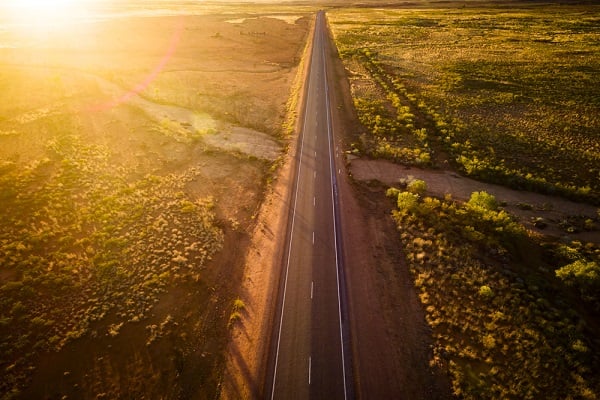 Key Facts:
Year built: 1944
Total length: 3,204km
Current estimated cost (including inflation): $723,732,457.30
Minimum travel time (end to end): 32 hours
Stretching across Western Australia from Perth to Wyndham, the 3,204km highway was built in 1944 and claims the top spot as Australia's longest road. Originally consisting of mostly pastoral and rural areas, the road was considered a major hazard to drive on as the dry seasons caused large sand deposits to build up on some sections of the highway that were next to impossible to move.
2. Stuart Highway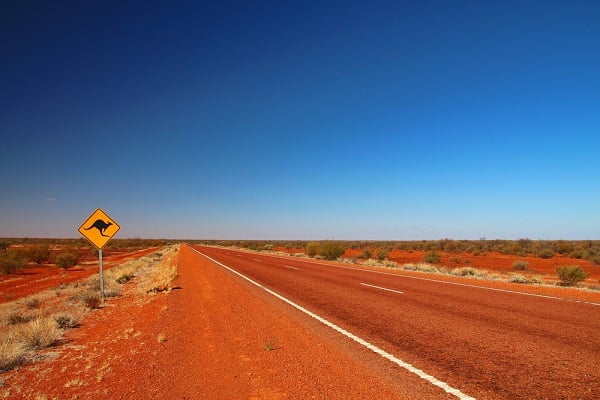 Key Facts:
Year built: 1861
Total length: 2,129km
Minimum travel time (end to end): 22 hours
Coming in second, the Stuart Highway is 2,129km long, spanning across the Northern Territory and South Australia. Named after John McDouall Stuart, who was the first person to trek through mainland Australia from north to south between 1861 and 1862, the effects of WWII highlighted the weakness of Australia's major connecting highways including the Stuart Highway. This resulted in a vital upgrade that allowed heavy traffic including military and road trucks to travel without damaging the road. Until 2007, there was no imposed speed limit, previously making the Stuart Highway a popular motor racing strip. One such race being the 1994 Cannonball Run, which saw an F40 Ferrari crash at a checkpoint, resulting in 4 casualties including officials and competitors. After the incident occurred, the last leg of the race had a speed limit of 180km/hr.
3. Eyre Highway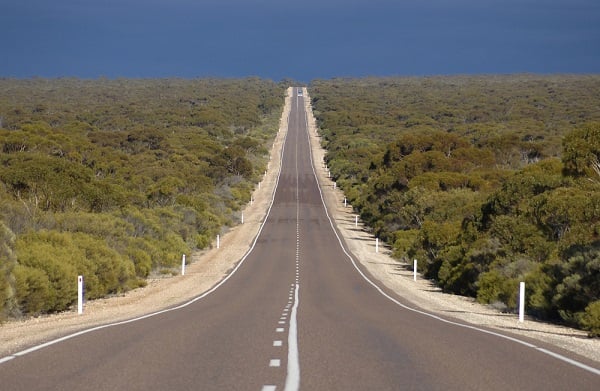 Key Facts:
Year built: 1870
Total length: 1,664km
Minimum travel time (end to end): 17 hours
Stretching for 1,664km through the Nullarbor Plain, the Eyre Highway is Australia's major road link between Western Australia and South Australia. It was named after the first explorer to discover the Nullarbor Plain via land, Edward John Eyre. During the initial construction stages in 1870, a dangerous path was formed to allow for interstate travel. Despite consistent efforts to increase the quality of the road, upgrades only occurred for war preparations in 1941 and finished in 1942, however the road remained underdeveloped compared to other highways in Australia. Sealing of the highway began in 1960 with completion by 1976. The highway has seen extensive works completed since 1980, including widened traffic lanes, increased bypasses and general upkeep.
4. Bruce Highway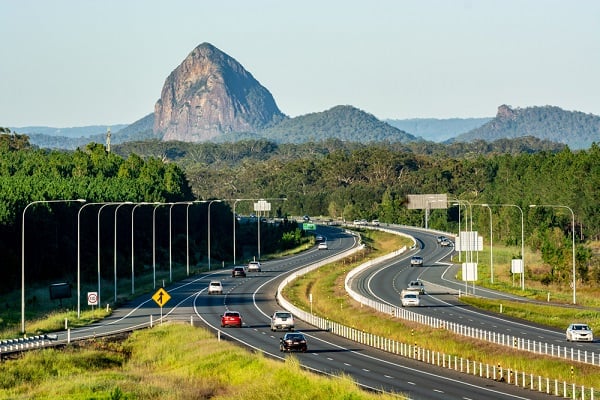 Key Facts:
Year built: 1934
Total length: 1,535km
Current estimated cost (including inflation): $3,977,567,308.34
Minimum travel time (end to end): 19 hours
The fourth largest highway calls Queensland its home, spanning across 1,535km of Australia's east coastline from Brisbane to Cairns. Whilst most upgrades to the Bruce Highway occurred in the 1980's, the national highway was named during the 1930's after Harry Bruce, the popular Minister for Works politician. This highway sees the highest traffic numbers compared to all other Queensland roadways, therefore multiple bypasses were put in place to reduce the congestion on urban roads through city centres. The current road conditions are below average in part due to poor upkeep and heavy traffic seen daily. Dangerous overtaking and general human error caused by continuous driving has seen the Bruce Highway take responsibility for 17% of all highway deaths in Australia.
5. Pacific Motorway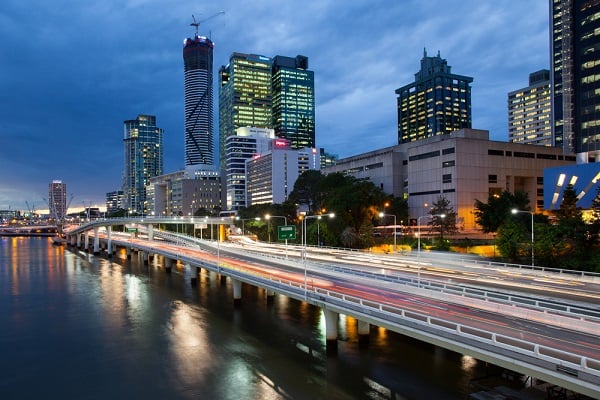 Key Facts:
Year built: 1972
Total length: 880km (Brisbane City to Normanhurst)
Minimum travel time (end to end): 9 hours
As a key connector between Queensland and New South Wales, the Pacific Motorway is an integral high-capacity road and is one of the few major highways with Federal Government funding, as most are managed by State and Territory Government bodies. The increased level of traffic seen on the motorway in recent years has led to high amounts of gridlock as the 170,000 maximum vehicle occupancy creeps closer across the highway. Accidents occurring on this major highway infrastructure can see traffic delays of up to a few hours.
6. Hume Highway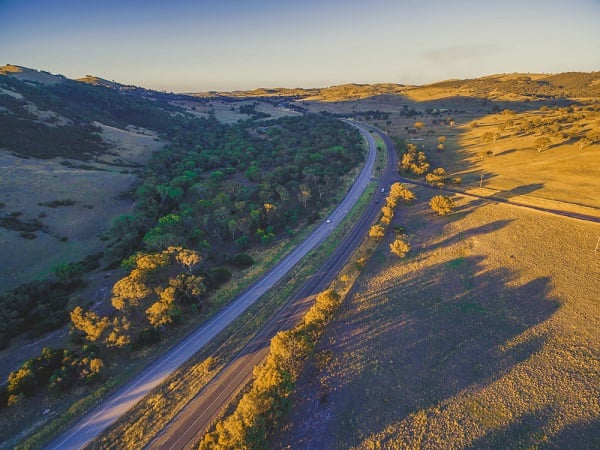 Key Facts:
Year built: 1817
Total length: 840km
Minimum travel time (end to end): 8 hours
Acting as another major inter-city national highway, the Hume Highway runs between Melbourne and Sydney. The current highway is much the same as the original route made by early explorers seeking developmental land for agriculture. The Hume highway has seen extensive yearly roadwork completed from 1962 to 2013, including duplications and extensions for increased traffic flow such as bypasses and frequent upkeep.
Hire the Machines that Build Australian Roads
With extensive highway construction occurring on a daily basis across Australia, use iSeekplant's directory of local machinery suppliers or use our handy Get a Quote tool for quick and quality quotes to get your job done on time and in budget. If you'd prefer to talk through your options, call our team on 1300 619 913 or email us at projects@iseekplant.com.au.
Subscribe to the Flapping Mouth Blog below to stay informed on the latest industry news and projects across Australia!