The uses for air compressors are quite extensive and the demand is gradually growing in the construction industry, particularly with so many types of air compressors available. Therefore, knowing what the best brands of air compressors to invest in is important. Here we outline some of the best air compressor brands in the industry.
The top 5 best global air compressor brands are:
The top 5 best air compressor brands worldwide features companies such as Porter-Cable, Stanley-Bostitch, Campbell Hausfeld, DeWalt, and Makita based on their history, performance, and popularity.
1. Porter-Cable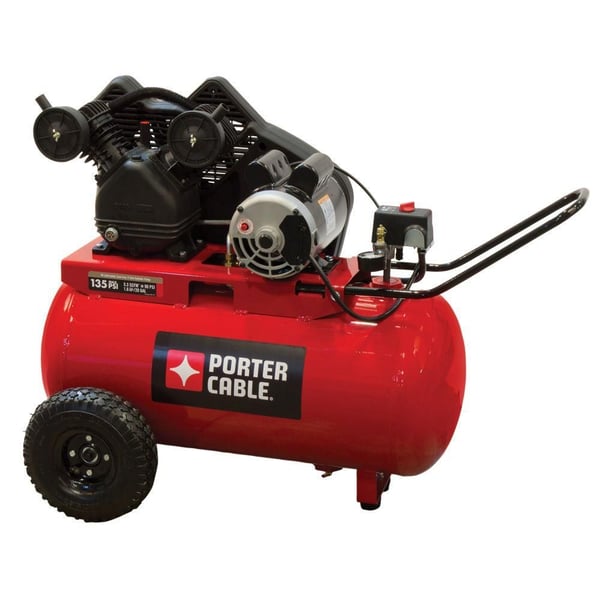 Porter-Cable is an American company founded in 1906 by R. E. Porter, G. G. Porter, and F. E. Cable as a subsidiary of Stanley Black & Decker. Porter-Cable expanded from a jobbing machine and tool shop into manufacturing and pioneering power tools like the portable belt sander, helical-drive circular saw, and portable band saw. Porter-Cable began developing compressors in 1914 and has since become a world leading manufacturer of air compressors. The best Porter-Cable air compressor is the C2002 as it offers a 23-litre tank and 150 PSI pump that is portable at only 14 kilograms.
2. Stanley-Bostitch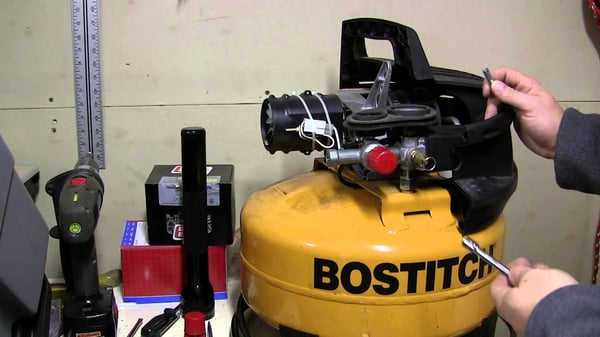 Stanley-Bostitch, formerly known as Boston Wire Stitch Company, is an American company that was founded by Thomas Briggs in 1896 with the production of their first treadle operated wire stitching machines for fastening books, calendars, and hat boxes. Stanley-Bostitch now specialises in the design and manufacturing of fastening tools such as staple guns and glue guns, along with air compressors models for personal and professional use. The best Stanley-Bostitch air compressor is the oil-free BTFP02012 with a 23-litre tank and 150 PSI pump that is portable and lightweight.
3. Campbell Hausfeld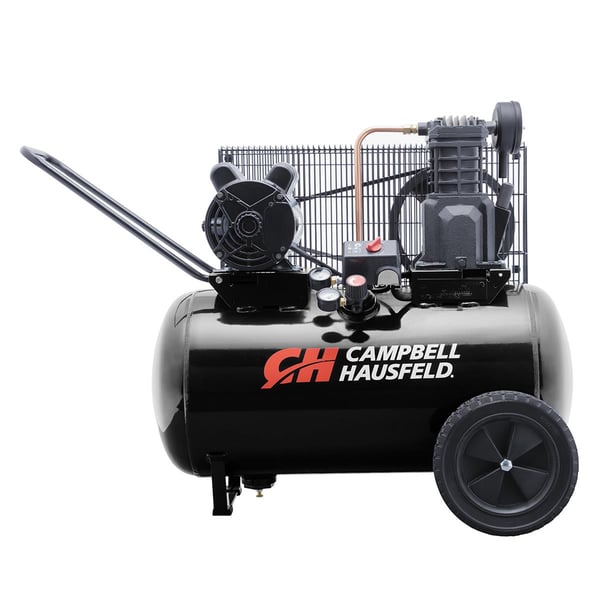 Campbell Hausfeld was established in 1836 as a subsidiary of Marmon/Berkshire Hathaway to create agricultural equipment for farmers in America. Campbell Hausfeld began producing air compressors in 1940 and has since become a world leading manufacturer of consumer, industrial, and commercial grade, low priced air compressors. The best Campbell Hausfeld air compressor on the market is the oil-free FP209499AV as it offers portability, 11-litre horizontal tank, and a ten piece accessory kit including an air hose and inflation gun.
4. DeWalt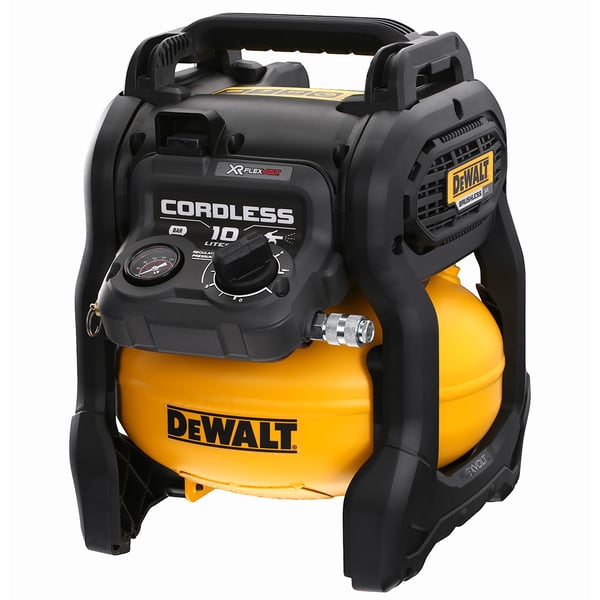 DeWalt is an American worldwide production leader of power tools and air compressors for the construction, manufacturing, and woodworking industries. DeWalt was founded as a subsidiary of Stanley Black & Decker in 1924 by Raymond E. DeWalt. DeWalt currently offer a wide range of air compressors which vary in size, power, and tank styles. The best DeWalt air compressor is the low volume DWFP55126 with a 23-litre tank, 165 PSI pump, and pancake compressor.
5. Makita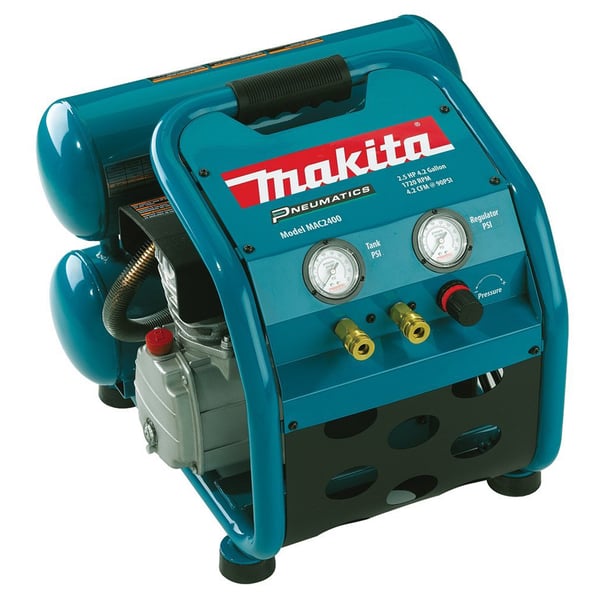 Makita Corporation is a top Japanese manufacturer of power tools founded in 1915 by Mosaburo Makita. Makita is one of the best-known brands of air compressors, along with electric and power tools operating across the world. Makita factories are located in Brazil, China, Japan, Mexico, Romania, the United Kingdom, Germany, Dubai, Thailand and the United States. The best Makita air compressor on the market is the MAC700 electric air compressor that is powered by a 2.0 HP motor with a 10-litre tank.
Hire an Air Compressor Today!
iSeekplant is the largest online marketplace for construction equipment hire in Australia. We have a nationwide network of air compressor suppliers ranging from Brisbane, Sydney and Melbourne to Canberra, Adelaide, Darwin and Perth. Browse our air compressor suppliers for air compressor hire across Australia or use our get a quote tool. Alternatively, call us on 1300 691 912 or email us at projects@iseekplant.com.au.
To keep up to date with all of the latest industry and project news, subscribe to iSeekplant's Flapping Mouth blog below!