Concrete resurfacing is a nice facelift and update for any driveway, concrete pool, or garage floor. With a multitude of patterns that can be chosen it can significantly increase your house or business value, kerb appeal and is generally an inexpensive update. The process of concrete resurfacing is the process of adding a thin layer of concrete on top of an existing slab or concrete surface by stamping or stenciling. If you're looking for a point of difference in your home or business, concrete resurfacing is possibly the best option for you.
How concrete resurfacing will benefit you
If you're sick and tired of the same old boring concrete look, or looking to cover up any imperfections, concrete resurfacing can only do you good. Many of the benefits of concrete resurfacing include:
• Covering up grease or oil stains, marks, or other imperfections
• Non-slip coating can be applied for added safety
• Choose from a multitude of designs and patterns to suit your exact needs
• Protect concrete slabs from sun and water damage
There are different colours, patterns, stencils and stamps that can 3modernise your space and add a lasting effect on your driveway surface, pool, and more.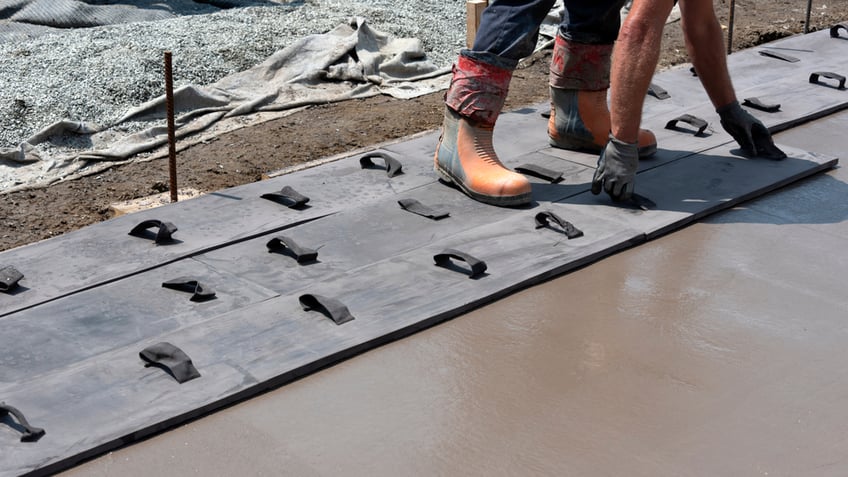 Concrete resurfacing costs and styles
There are plenty of methods to choose from when it comes to concrete resurfacing, and a multitude of styles that all render different effects. Concrete suppliers generally offer most of these materials, but always contact your concreters or suppliers first.
| | |
| --- | --- |
| Style/ Method | Cost |
| Coloured Concrete | $70-$95 per square metre |
| Pebblecrete | $140-$165 per square metre |
| Stencilled Concrete | $100-$120 per square metre |
| Acid Stain and Etching | $2-$10 per square metre (complex stains will cost more) |
| Concrete dyes | $75-$90 per square metre |
| Concrete Stamping | $8-$20 per square metre |
*These costs may vary from state to state and are a simple price range guide. TO find more accurate costs contact a concrete contractor near you.
On average, the total cost of a concrete resurfacing job will cost between $3,000 and
$4,500 and this price may differ depending on the scope of the project.


Factors that affect concrete resurfacing costs
Although the cost of the different types of concrete resurfacing remain around the same price, there are aspects of a project that may drastically increase concrete resurfacing costs.

The size of the area: If the size of a project is larger than a particular size, the cost of the resurfacing will increase. To get a better idea of how much concrete you may need, using our concrete calculator may be beneficial for your project.

Sloping surfaces and limited access: Sloping surfaces will make the task of concrete resurfacing more difficult and will incur more costs to ensure the concreters can complete the job to industry standard. If the site also has limited access, it can become difficult for concreters to reach parts of the site and will generally increase the cost due to the deadline of the project being extended.

The type of resurfacing material: Some materials cost more overall, but beyond that the actual application of those materials can be more complex. For example, aggregate concrete is more difficult to spread as opposed to a spraycrete surface, and so will cost more overall.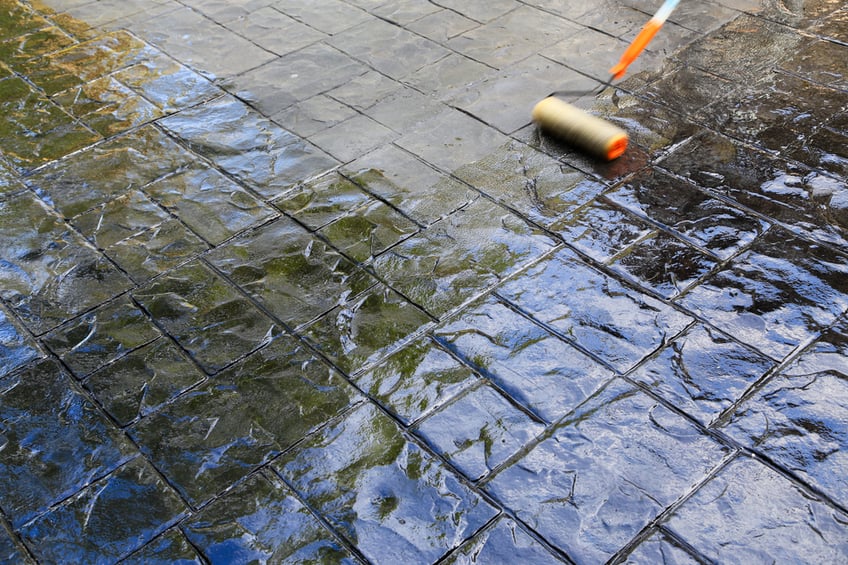 iseekplant's tips and tricks for concrete resurfacing
1. Check the supply of coloured concrete or materials: some suppliers may not have the coloured concrete you want or be low in supply of the type of resurfacing material. Always call a supplier and chat to them about your options a couple of weeks before you want your concrete resurfacing done.
2. Stenciled and stamped concrete require more skill: do your research here! Get to know which contractor has more experience with stenciling and stamping so you make the right choice. Head to the reviews section of iseekplant's concrete contractors to make the right choice.
3. Timing is everything: stenciling, stamping and other concrete resurfacing materials can take two weeks before they are ready to be used. Time your project appropriately so you don't risk damaging an unfinished surface.
Find the best concrete resurfacing contractors on iseekplant
Iseekplant is Australia's largest online marketplace, with over 18,000 construction companies listed on our marketplace, so there is a wealth of choices for your concrete resurfacing project. With easily contactable contractors and the opportunity to receive three free quotes from the contractors of your choice, you'll find the best fit for your concrete resurfacing project in no time.

If you're looking for more information, email our projects team to find the best contractor for your project, or head to the marketplace if you're looking for other concreting work. Download our new seeker app and at the touch of a button have hundreds of contractors and suppliers at your fingertips. Have iseekplant in your pocket and organise your work, your way.