Although these figures have been decreasing in the last decade, the construction industry accounts for 16% of work fatalities and 11% of serious workplace injury claims across the nation. As of last year, the construction industry has moved up from the 3rd highest ranked in workplace injuries and fatalities across all industries in Australia, to the highest.
The concerning number of injuries is why the construction industry in particular is categorised as a high priority on the Australian Work Health and Safety Strategy 2012-2022. The government is aiming to reach a number of goals in the industry, including reducing workplace fatalities by 30% and serious injuries by 20%.
Construction Workplace Fatalities and Serious Injury Claims
The Work Health and Safety (WHS) Act and Laws govern that a person must have completed 'white card' introductory safety training before carrying out any construction work. However, even with this training, hazards are still present in the workplace.
The most common cause of fatalities in the construction industry is when workers fall from a height, accounting for 30% of all deaths. The two next highest causes of fatality were falling objects (15%) and vehicle incidents (15%), while stress on the body from lifting or carrying accounts for the highest percentage (16%) of all serious injury claims in the industry.
Those that are most likely to fall victim to safety issues are 45-54 year olds (22% of the 123 workers killed) and 25-34 year olds (21%). These people are most likely to be male and mining and construction labourers. Mining and construction labourers account for the highest proportion of worker fatalities (22% of the 27 fatalities) over the last 4 years. The risk and rate of fatality and injury associated with this line of work is shared by electricians, bricklayers, carpenters and mobile plant operators.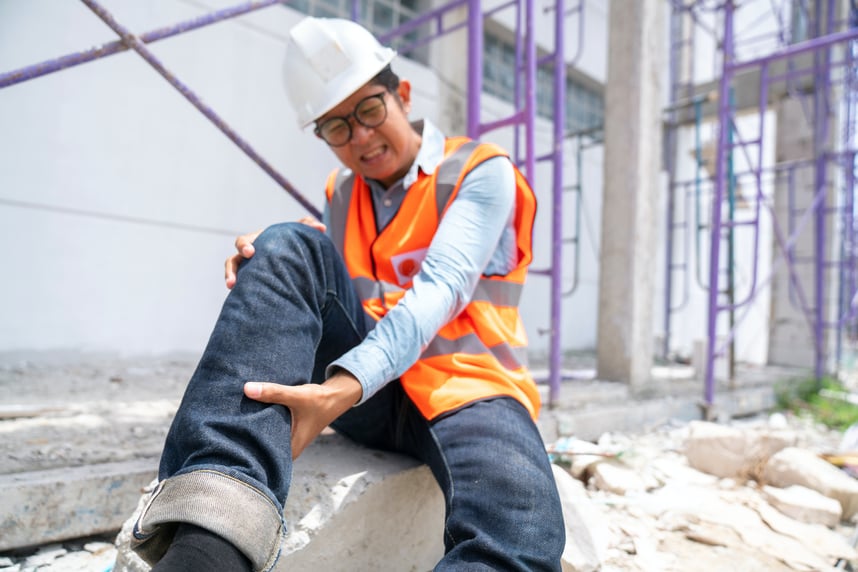 Combating Safety Issues with Technology in 2020
To tackle these issues and work towards achieving the goals in the Australian Work Health and Safety Strategy, the following technological advancements will begin to become commonplace on commercial and residential construction projects in the future. So be sure to be on the lookout in 2020!
Licensing When you Need It
Permits to operate machinery can be issued on the spot due to mobile apps and Wi-Fi without having to visit a post office
This can limit the amount of workers operating machinery without the proper training in an effort to avoid the hassle of sorting their permits
Tech Savvy Workwear Upgrades
Wi-Fi connecting work boots that can send GPS coordinates when the wearer is in trouble
Cooling fabric in work vests to prevent heat exhaustion
Smart hard hats that have heat sensors to monitor outside temperature and the wearer's body temperature and heart rate to alert them to any signs of heat stroke before they experience them
Work vests with GPS tracking to alert superiors if the wearer is involved in an accident
Work vest with radio sensors to monitor breathing and movement of the worker to detect if the wearer is working in dangerous conditions or has fallen victim to an incident
The continued advancement in technology can only contribute to lowering the risk of hazards in the construction industry and could be helpful in your workplace or on your next worksite.
Stay Aware and Risk Free
As the construction industry is now the highest-ranked industry when it comes to worker fatalities and serious injuries, it is important to understand the risks associated with your job. Be sure to follow workplace precautions and ensure you are up to date with the latest safety training. If you're interested in finding out how to prevent safety hazards on construction sites check out our blog here.