Double the Savings with lloyds & iseekplant!
Lloyds offers clients an unprecedented level of expert advice for the sale or valuation of all types of plant, equipment and machinery. Their services include;
Auction Services: Including online, simulcast and traditional; both in-room & onsite Australia-wide.
Tenders: Offering multiple realisation options on specialised or location specific assets.
Valuations: Banks, financiers, insolvency practitioners, accountants & lawyers appreciate their team of Certified Valuers who have a broad equipment knowledge base with hundreds of years combined experience.
Asset Management: Offering turn-key solutions, asset registers & data entry on special projects.
If you've ever wondered, "Why should I choose Lloyds to sell my items?", the reason lies in their extensive marketing reach, strong national audience, and exceptional ability to achieve the highest prices for every item sold at auction. Now they are giving you a great opportunity to put money back in your pocket.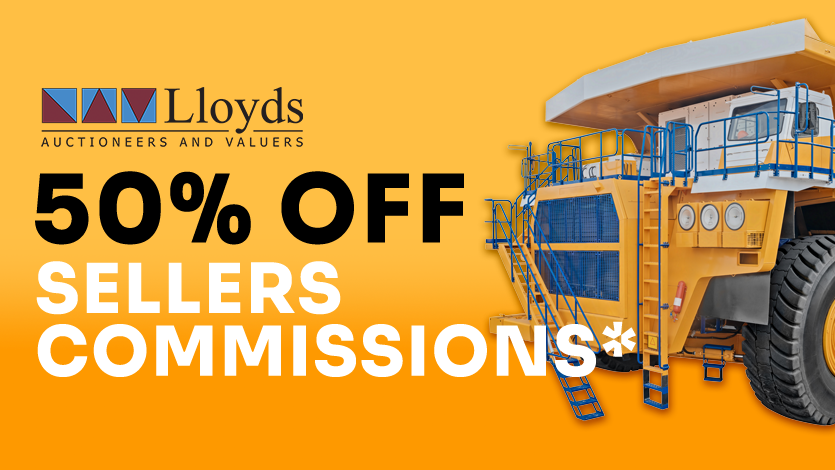 Do Not Miss An Amazing Deal This September
For a Limited Time Only: If you're an iseekplant customer keen on selling your machines, grab this golden opportunity to generate more money out of your equipment sales. For September only, receive 50% off on the seller's commission from your equipment sales to fund your next purchase or business development.
But wait, there's more!
Have you bought or sold machines through Lloyds in the last six months? Or perhaps you're considering getting a valuation done now? If so, you're eligible for 50% off on an iseekplant membership! Access a world of over 40,000 opportunities a month and join Australia's largest construction marketplace with over 28,000 suppliers.
And for those who may not qualify for these stellar offers, don't worry. We're also offering friends of Lloyds their first month free on the iseekplant marketplace.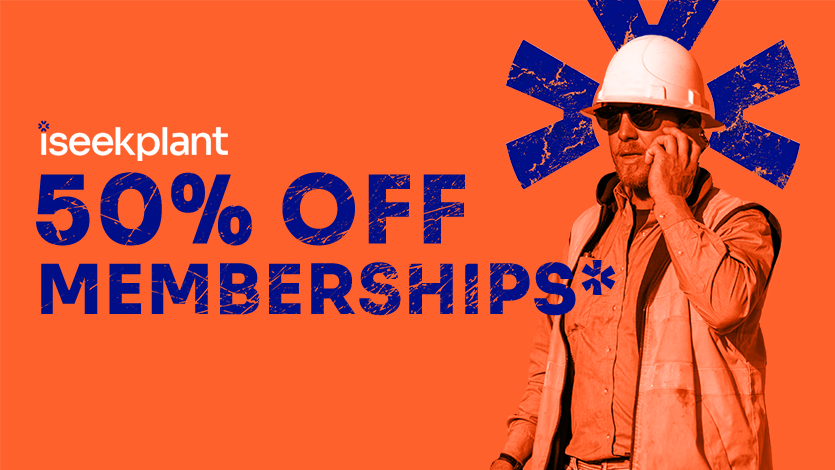 Claim Your Offer While it lasts
So, are you ready to convert your assets into cash in as little as 7 days? Whatever your asset, Lloyds Auctions, in conjunction with iseekplant, is here to provide an exceptional selling experience.
Keep your hard-earned money in your back pocket and receive a seamless selling experience or get access to iseekplant's industry-leading membership.
Don't miss out on these exclusive September offers and the opportunity to supercharge your business! Simply fill out the form below to claim your offer and a member of the Lloyds Auctions or iseekplant team will be in touch.
Register Your details Now
*Terms and conditions apply*
Offer ends September 30
50% off sellers commission only eligible for iseekplant customers selling their machines with Lloyds
50% off iseekplant membership only eligible for customers who have bought or sold with Lloyds in the last 6 months OR get a valuation done now.
Friends of Lloyds are eligible for one month free for a membership should they not meet the above criteria