Typically the most widely used piece of equipment in the mining industry, a dump truck with a skilled and reliable operator is worth gold on a job site.
While a portion of dump truck training is undertaken on the job, you will be required to hold a valid dump truck ticket. The RIIMPO338E - Conduct Rigid Haul Truck Operations ticket is nationally recognised and allows you to work as a dump truck operator across the country on rigid vehicles. If you want to operate an articulated dump truck, you will be required to complete a RIIMPO337E – Conduct Articulated Dump Truck Operations.
It should be noted that if you will be driving a dump truck on public roads, you will need to obtain a Heavy Rigid (HR) licence from your local roads and traffic government body.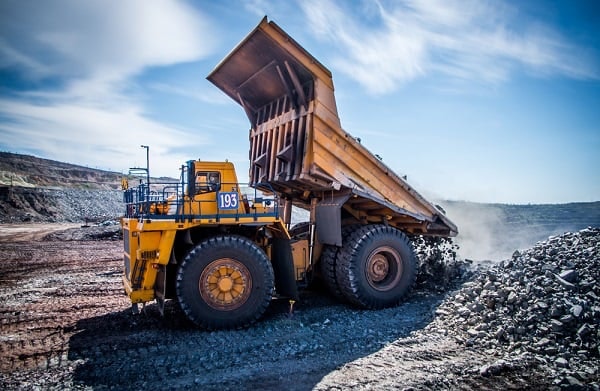 What does a dump truck operator do?
Dump truck operators are required to work in various conditions on construction, mining, industrial and agricultural projects. As such, operators need to be confident in handling the requisite equipment and materials. While essentially responsible for transporting materials from one location to another, there are other tasks involved in being a dump truck operator:
Driving the truck to the work site
Operating the mechanisms to tilt the truck body and dump the contents
Conducting essential inspections (eg. tyres, brakes, fuel, oil etc.)
Conducting and documenting shift inspections both before and after
Maintaining a clean rig and ensuring it is in good working order
Ensuring material loading is conducted properly and securely
Assessing any shipping documentation to ensure information is accurate
Maintaining an accurate driver log
How can I get a Moxy dump truck ticket?
The term "Moxy" has become the colloquial reference to an articulated dump truck. Moxy dump trucks are named after Moxy Engineering, a popular articulated dump truck manufacturer. Popular in the mining and civil industries, a Moxy uses a hinge between the cab and dump box. These dump trucks are typically used in more adverse conditions such as restricted turning areas and narrow roads.
You can obtain a Moxy ticket through an accredited Registered Training Organisation (RTO).
Need to hire a dump truck? iseekplant has a nationwide network of suppliers in Australia!
How do I find dump truck courses and operator training in Australia?
In the mining sector, it is estimated that for every excavator on site, there are up to 50 dump trucks being used each shift. Since dump trucks are widely used and relatively straightforward to operate with their automatic transmission and single lever to activate the tip motion at the back, dump truck operator courses are widely accessible at RTOs across Australia. The courses are usually conducted over a period between 2 and 5 days.
However, it should be noted that completing dump truck operator training is often viewed as the easy way to secure a well-paid mining job and it can be a competitive market. If you wish to further bolster your chances of securing employment in the mining industry, you might want to consider completing a Certificate III in Surface Extraction Operations (or similar) through a TAFE or RTO. Interestingly, the dump truck training course is usually a unit within a nationally recognised qualification.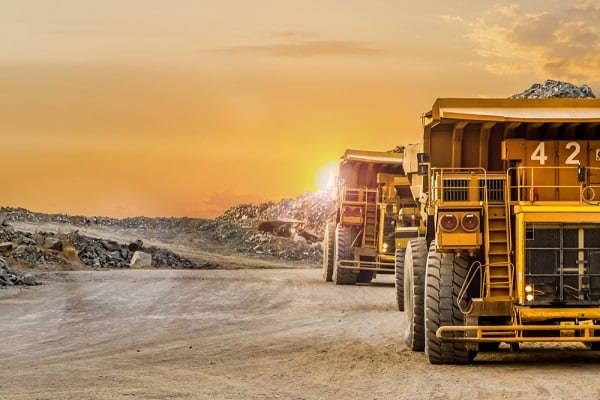 How much does a dump truck ticket cost?
The cost of obtaining a dump truck ticket will vary depending on the training provider you enrol with. Indicatively, courses range from $1,400 to $2,500. A typical dump truck training course would include the following elements:
Pre-operation check of the machine
Knowledge of the interior and various functions
Radio communications
Driving the machine empty and loaded
Driving on site with other machinery in proximity
Emergency braking
Controlling the truck in slippery conditions
Reversing up to an excavator to receive a load
Correct dumping techniques
Many courses will supply you with your own dump truck and trainer. The practical training elements will be conducted on an active project site where you will contribute to the pick-up and removal of site materials.
How do I hire a dump truck?
The easiest way to hire a dump truck for your next project is with iseekplant. Our equipment suppliers span across Australia in Canberra, Brisbane, Melbourne, Sydney, Perth, Adelaide and Darwin. Use our Get Rates tool to walk through some simple steps to generate your free competitive quotes.
How can I win work for my dump truck?
There is no point having your machinery sitting idle and not working for you. To find work for your dump truck, simply register your plant hire company with iseekplant today. As Australia's largest online construction hire marketplace, you will find many searchers who are looking for dump trucks just like yours. We will match you with jobs that genuinely align with your capabilities and equipment to get your dump truck hired. Subscribe to iseekplant's Constructionsht Blog to stay up to date with the latest industry news and projects in Australia!