Obtaining your roller ticket can provide the opportunity to work across multiple industries, including transport, mining, construction and agriculture. Following legislative changes, there is no longer a licence holding requirement for load-shifting equipment operators, except for forklift operators. So, while there is no roller licence, it is required that the operator can demonstrate competency.
A statement of attainment, issued upon successful completion of the Conduct Roller Operations course, is the most effective way to demonstrate your roller operation competency. These courses are delivered via a Registered Training Organisation (RTO) with national recognition under the Australian Qualifications Framework.
What does a roller operator do?
A roller is a self-propelled machine with a primary purpose to compact a variety of different construction materials and surfaces. To achieve this, it uses either one or a combination of the following methods - static weight, vibration, kneading or impact compaction.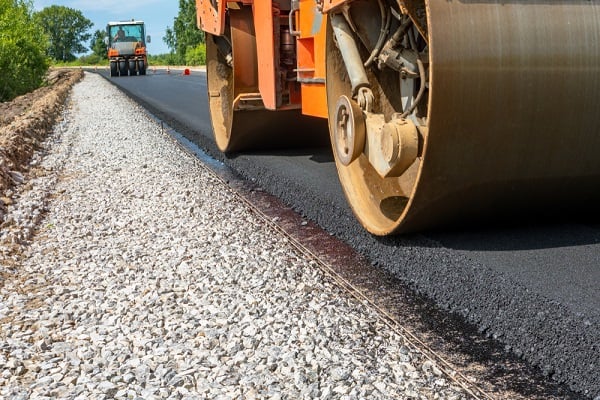 Rollers come in a wide variety of sizes and styles to meet the unique demands of each project. The main roller types include:
Cylindrical Roller - a traditional roller made from iron, stone or concrete
Grid Roller - used for rock and coarse soils, these rollers have a heavy surface made of steel bars that form a square holed grid
Pneumatic-Tyred Roller - compacts coarse soils and rocks with numerous rows of closely spaced rubber tyres
Sheepsfoot Roller - uses a steel drum with rectangular or round 'feet' to compact fine-grained soils
Smooth-Wheeled Roller - uses a heavy steel drum at the front and one to two drums or wheels at the rear to compact gravel, sand and stone
Vibratory Roller - uses one or two smooth-surfaced steel drums to compact bitumen
A roller operator is responsible for the safe operation of these heavyweight machines, while also executing the following tasks:
Planning and preparing for roller operation
Conducting pre-operational checks of the machine
Selecting, removing and fitting the requisite attachments
Operation of the roller, including compacting materials to pattern and density, sealing and finishing
Relocating the machine at completion
Carrying out routine maintenance and clean-up
Need to hire a roller for your next project? Get in touch with iSeekplant to get quotes!
How do you get your roller ticket?
Roller operator training is conducted via an RTO. Courses are readily available in all Australian States and Territories and can be sourced through a simple online search.
The duration of the training depends on the specific education provider, as well as the level of prior roller experience that attendees hold. Typically, a course runs for 1 to 3 days, including both theory and practical assessment elements.
Should you wish to further your studies, this accreditation forms part of the RII30815 Certificate III in Civil Construction Plant Operations.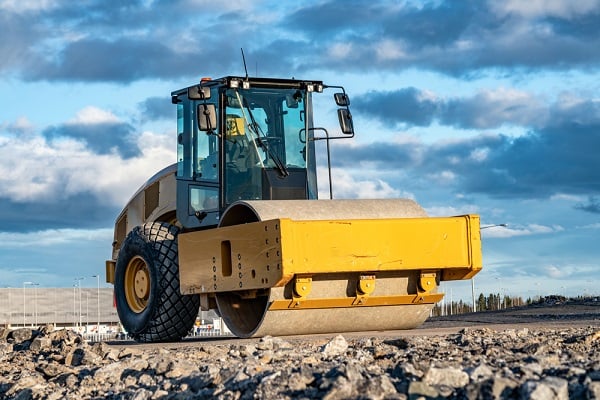 What content is covered in roller operator training?
While courses may differ by RTO, the typical content included in the Conduct Roller Operations training are as follows:
Standards and legislations applicable to roller operation
Understanding various roller types and characteristics
Understanding roller capabilities
Understanding basic principles of soils and surfaces
Calculating safe working loads
Interpreting sketches and drawings
Planning and preparing for roller operation
Pre-operational checks
Operating the roller and modifying the operator technique to meet dynamic working conditions
Selecting, fitting and removing attachments
Relocating the roller
Conducting routine machine operator maintenance
Conducting basic earthworks calculations
Theory assessment
Operational assessment
What does it cost to get a roller ticket?
The roller ticket cost is dependent on the individual RTO, but typically falls between the following ranges:
Beginners – from $500 to $800
Experienced (minimum of 12 months) – from $400 to $700
The best way to hire a roller for your next job is with iSeekplant. We are the largest online construction hire marketplace in Australia with an extensive list of roller hire suppliers in Darwin, Melbourne, Sydney, Brisbane, Canberra, Perth and Adelaide. Our Get Rates tool will provide you with competitive quotes fast. There's no time like the present, so get started today!
How can I win work for my roller?
It has never been more important to ensure that your roller is working and earning for you. Give yourself the best chance of winning work by registering your plant hire company with iSeekplant today. We are committed to ensuring that you are matched with jobs aligned with your capabilities and equipment type.
Subscribe to the Flapping Mouth Blog below to keep up to date with the current industry news and projects in Australia!