Skid steer loaders or Bobcats (named after one of the leading manufacturers of these machines) are a highly versatile earthmoving vehicles that are available in a range of sizes. Primarily used for digging, skid steer loaders have a number of compatible attachments that perform a wide variety of tasks. We will have a look into Bobcat operation and the associated skid steer loader licence required.
The short answer here to whether you need a licence, depends on the project and type of usage. If the skid steer loader is being used for private and non-commercial purposes, there is no requirement for a licence. In these instances, the hiring company would want to ensure that you are a competent operator prior to you renting the vehicle.
If you intend on operating a skid steer loader in commercial environments, then you are required to undertake a skid steer loader training course through a Registered Training Organisation (RTO). Upon successful completion, you will be awarded a Statement of Attainment to confirm you have undertaken the required training and assessment to safely operate a skid steer loader.
What does a skid steer loader operator do?
A skid steer loader offers versatility, so an operator will find that no two days are the same. The range of Bobcat tasks performed on site may include the following:
Digging holes or trenches
Moving large objects around a construction site
Moving dirt or earth
Grading
Jackhammering cement
Loading trucks
Site clean-up
Spreading material
Road sweeping
Backfilling
Turf preparation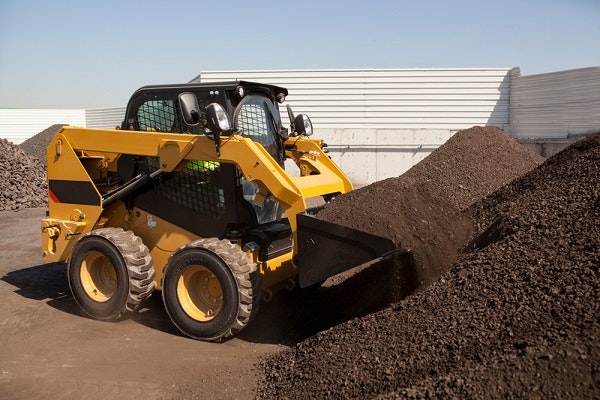 In addition to this, a commercial skid steer loader operator may be required to:
Calculate safe working loads
Interpret drawings and sketches
Apply site and equipment safety requirements
Conduct basic earthworks calculations
Select, remove and fit attachments
Carry out machine operator maintenance
Maintain an accurate work log
Is a licence required to hire a skid steer loader?
A licence is not required to hire a skid steer loader if the machine is being used for private and non-commercial purposes. However, if the machine is being used for commercial applications, the Bobcat supplier may insist on the operator being a holder of the Statement of Attainment. At bare minimum for private use, the operator should familiarise themselves with safety and operational specifics prior to operating the machine. Some skid steer loader suppliers provide training and run machine tests prior to you using it on site. Need to hire a skid steer loader? iseekplant has many suppliers to choose from across Australia!
Are skid steer loaders easy to operate?
Bobcats are relatively easy to operate with two joysticks offering full control, as opposed to a steering wheel. The first joystick moves the machine forwards, backwards and around, while the other joystick lifts, lowers and tilts the bucket. Some good tips if you are hiring a skid steer loader for the first time includes:
Closely assess where the Bobcat will be used and what you need it to do before hire.
Familiarise yourself with the manual and components of the skid steer loader before operation.
Only educate yourself on the functions you will use. Skid steer loaders can perform more advanced functions with additional attachments like augers and plows, which you may be unlikely to use for simple dirt moving.
Budget more time to complete a task than you may initially think is necessary. It is important to get comfortable with the cab and practice moving the machine and using the bucket.
Start with a simple task for your first skid steer loader hire, such as basic digs or material relocation.
How do I find Bobcat courses and skid steer loader training in Australia?
If you are planning on undertaking commercial operation and want to obtain your skid steer ticket, there are many RTOs located around Australia.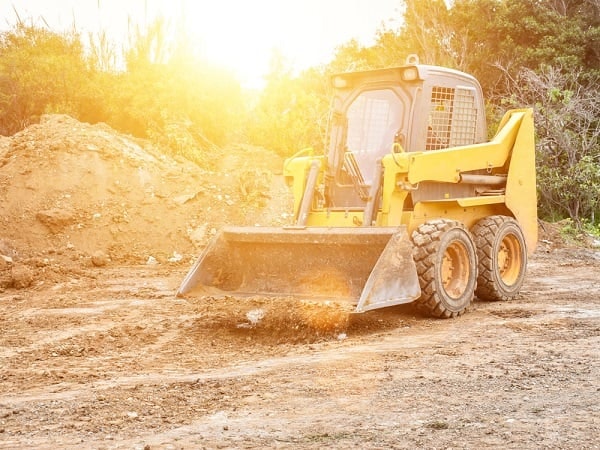 A typical skid steer training course will run for 1 to 3 days depending on your level of experience. These courses will typically cover the following:
Applicable legislations and standards associated with operating a skid steer loader
Risk management, control procedures and preparation for operating a skid steer loader
Driving and operating a skid steer loader, including different techniques required to meet changing work conditions
Selection, fitting and removing of attachments
Relocating the skid steer loader to a different site
Carrying out routine operator maintenance
What does it cost to get a Bobcat ticket?
Depending on the RTO you enrol with, a typical Bobcat training course will cost around $400 for a Bobcat operator with 12 months experience, or a Bobcat beginner course will cost around $850.
How do I hire a skid steer loader?
Skid steer loader hire is readily available and easily sourced on iseekplant. Whatever the demands of your next project, our extensive list of equipment suppliers can get you a Bobcat across Australia in Darwin, Melbourne, Canberra, Sydney, Brisbane, Perth and Adelaide. Start searching today with our easy-to-use Get a Quote tool!
How can I win work for my Bobcat?
Downtime is wasted time, so make sure your Bobcat is working for you. Take advantage of iseekplant, the largest online construction hire marketplace, by registering your plant hire company today. We ensure that you get matched with jobs that accurately align to your equipment and capabilities. Subscribe to the Constructionsht Blog to stay up to date with the latest industry news and projects in Australia!