Every business wants to make use of the best technology and create the best marketing videos. But drones are used outside of just marketing and have made their way into the construction world.
Not a lot of people use aerial photography since drones can be a little expensive to own. Fortunately, drone filming can be made possible with the help of drone hire. You do not need to buy a drone to use one, you can get drone video by hiring one for a short or extended period of time.
The average cost of drone photography hire
Expect to spend $150 - $300 per hour on drone hire, this price may also range from $700 to $1500 per day. This, however, is the average cost and prices can be higher or lower based on a variety of factors.
Why use drones at construction sites?
Drones being used on construction sites is becoming increasingly popular for surveying work. They are often used to develop topographical maps of sites as well as provide an easy view for any other mapping required for a construction project. For some companies drones may also be used for promotional purposes to capture the scale of a project from the air to develop promotional and marketing materials.
What impacts the cost of drone hire?
There are a number of factors that impact the cost of a drone hire including:
The type of job
Drones are required for a variety of jobs. Some choose aerial photography services to shoot movie scenes and wedding photos, some require aerial photographers to shoot travel vlogs, and some choose drones to reach corners that can be difficult to reach on foot.
Some jobs can even be more complicated, for example, before starting a complex large-scale construction project you need to consult a topographic map. This is essential when planning complex, large-scale construction projects and not hiring a drone can reveal costly blunders down the line in designs ill-suited for a terrain.
Although topographic maps are extremely helpful, they can be more expensive and take a lot of time to produce. This is why jobs that require such maps will be costlier.
A standard drone hire will cost you about $1,000. These are basic jobs that do not require special effort or tools, whereas a specialist job will require more work, thus pushing the price to over $4,000.
Similarly, a blimp with a drone will cost you about $1,500 and aerial photography will be around $3,000.
Aerial photography is very expensive as it involves complicated processes such as sending an aircraft to capture photos and possibly manoeuvring around rough terrain. This type of job is needed for large projects.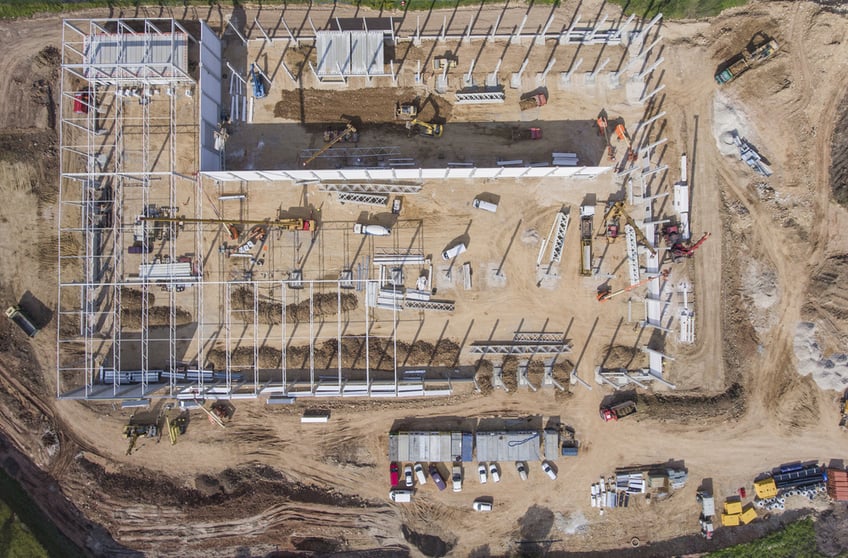 Drone model
If you search the web, you will find a variety of drone types on the market. They differ in terms of quality and functionality. Some can fly a specific distance only, some have a shorter battery, and some are less reliable.
One of the cheapest options is Mavic Pro that costs about $85 per hour. It will cost you about $2,050 to buy a new Mavic Pro. Another good and affordable option is Phantom 4 that costs about $107 per hour. You can also consider Inspire 1 Pro that's usually available for around $150 per hour. One of the most expensive drones for hire is EHang 184 that goes for around $600 per hour and costs about $300,000.
The latest technology will cost you more so be careful. Also, since there are thousands of drone models out there, one provider may not have all. We suggest that you look around and find a business that has what you require. Moreover, two models might often be similar but available at different rates. It might be a good idea to read reviews before you use drone services.
Going through reviews will help you understand the price range and exactly how beneficial a drone can be. In addition, you could also let the video company know your budget and ask for flying drones that suit your specific budget.
Permission
Since drones can be risky, you will need to seek permission from the Civil Aviation Safety Authority (CASA) and some other governing bodies before experimenting with your drone. The CASA looks after drone flights, but some other licences and permissions may also be required based on where you are using the drone and for what purpose.
The cost is usually included in the quote but some providers may charge separately so make sure to discuss this factor when you get down to negotiate the price.
Experience of the drone pilot
It is important that you only consider expert drone pilots so that there's little to no risk on site. Working with an inexperienced pilot can be very risky and even cause damage to the drone or surrounding structures.
You should ideally look for an aerial photographer with a remote pilot's licence (RePL). However, remember that licensed and experienced pilots will cost you more. Also, in some cases, you may require more personnel for the job, in addition to the camera operator, which will also add to the costs.
Type of drone footage needed
Drone photography is an art. It is not only about having a camera up high and recording footage as there are a variety of shots each serving a unique purpose. Examples include aerial pan shots that are typically used in the real estate industry and in construction.
Let your drone photography provider know the type of footage you need and they will provide a quote accordingly because not all operators or drones may be apt for all types of footage, so pay attention to this factor.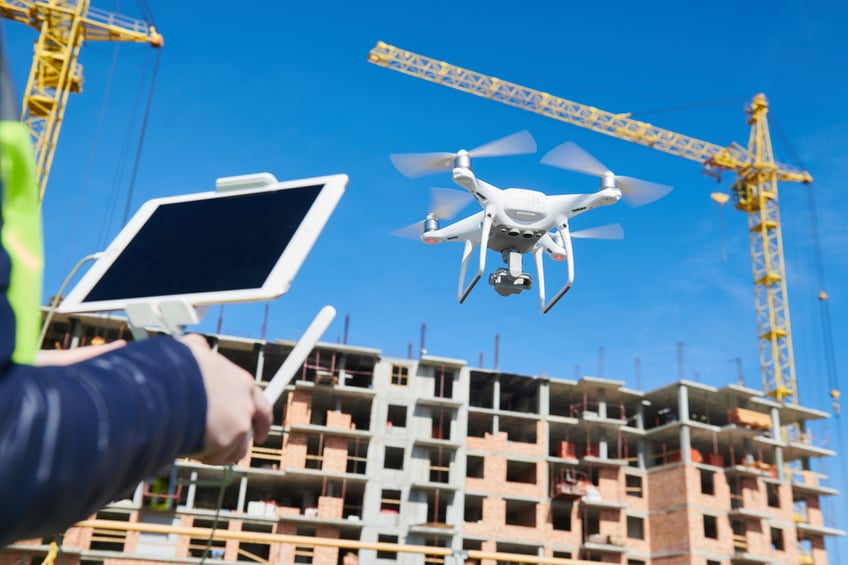 Location
Location is of huge importance because some cities are cheaper than others. Here's a list of the average drone hire cost:
Sydney tops the list where the average drone hire costs about $150 per hour
Melbourne is a close second where the average drone hire costs about $130 per hour
Adelaide and Brisbane will cost you about $100 per hour
Perth is one of the cheapest cities for aerial footage as the average hourly price for drone hire in Perth is only about $80
Time
Like any other industry, the drone industry offers discounts to people who choose to hire drone photography services for a long time and not just an hour or two. You can save money by choosing to hire a drone on a per day basis if you need it for a good few hours.
The per day cost for drones is around $700-$1200 based on type and location. When you hire a drone for a full day, you will have access to it for 6-8 hours, however, there might be some conditions to make sure to ask questions and be clear about the cost when you choose per day pricing.
Additional equipment needed
Some jobs may require additional accessories to make filming easier and safer. Also, contractors may offer additional services such as post production. These services come at a cost. You can choose to edit raw footage on your own or have experts take care of post processing.
It will cost you about $100 to $450 per minute of finished video footage. You might be able to get a better price if you purchase a package.
Benefits of hiring drone photography
There's no denying the fact that footage captured with a drone looks breath taking. Drone shots have become a big part of marketing and a large number of marketing videos now use drone shots to enhance the output. This is very common when highlighting large construction projects within the civil and commercial construction sectors.
You can show the whole structure in a single shot. Plus, drones can also be used to get clear images, so you can find angles that you will not be able to catch from anywhere else. In addition to this, aerial photography can also help people reach corners that can be difficult to reach manually.
Find the best drone hire rates with iseekplant
Look for reliable companies and remember that prices vary depending on where you are and what you need. iseekplant is Australia's largest online construction marketplace and offers a variety of drone hire companies near you. Browse through thousands of suppliers around Australia today and compare available options so you can choose the right drone company.
iseekplant is here to answer all your questions about available providers and our services. Get in touch with us today if you have any questions about drones, related equipment, and more, or email our projects team today for more information on how to find drone hire on our marketplace.