Exposed aggregate concrete includes many different sized and coloured gravel or stones which are added. This gives the surface more of an interesting texture and appearance, as concrete is typically a neutral grey in colour.
Exposed aggregate concrete is the perfect surface for driveways on which cars and other heavier vehicles can park due to the concrete slab having a durable finish. Concrete aggregates come in many different colours and sizes, with the option of choosing contrasting or complementary colours to create a range of different effects making it one of the most ideal driveway materials.
What is the average cost of exposed aggregate concrete?
Cost by square metre
Depending on if the concrete is being installed by a professional or if you are wanting normal class concrete the cost differs per square meter. If you are having your concrete professionally installed, the exposed aggregate costs anywhere between $100 to $150 per square metre.
You could expect to pay from $60 to $85 per square metre if you are wanting normal class concrete or reinforced concrete from $65 - $90 per square metre.
Depending on where you are in Australia the average price for a concreter to install exposed aggregate concrete is $65.70 per house.
Cost by cubic metre
If you are ordering direct from a concrete supplier the cost per cubic metre can be anywhere between $200 - $350 depending on its strength.
Depending on if you are renovating or need to remove existing concrete, you may also need to consider the cost of cutting concrete. Depending on the depth of the concrete, costs such as $15 metre for 100mm depth and $40 per metre for 300mm depth.

Key factors that impact the cost of exposed aggregate concrete
Project size
The size of your project will impact the exposed aggregate concrete costs, depending on what type and colour of concrete you are wanting. The size will need to be measured and calculated in square of cubic meters.
The amount of concrete will differ depending on if you are wanting to build an exposed aggregate concrete driveway for one or two vehicles as the measurements would be greater for a two-car concrete driveway than for a one-car driveway.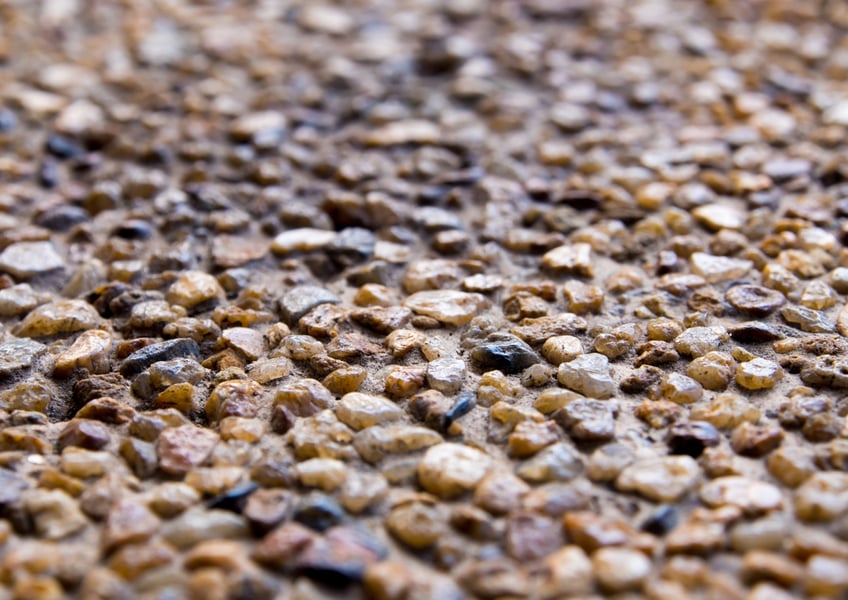 How much drainage needs to be installed
Driveway legislation is there to reduce the impact of flooding. Any new concrete driveway over 5 square meters must provide a drainage system for the water to run to a permeable area.
Access to your site
Depending on the location of your concreting project it is essential to get the right machinery that can access your project site. There are many factors that could affect the cost of your concreting project and if the location of your site is hard to reach there could be additional services that may be needed and cost extra.
How much is costs to excavate and level your site
There are many factors that affect excavation costs which include soil types, equipment used, site accessibility and location, labour, project type and project size. There are many different types of machinery that can be used to excavate and level your job site and these all differ in cost depending on the size of the machine and wet and dry hire.
Cost of concrete from supplier
When ordering exposed aggregate concrete from a supplier you need to ensure that you know what type of concrete you are wanting and what you are wanting to use it for, as well as the amount you need in cubic or squared meters.
Figure out how much concrete you need using our concrete calculator.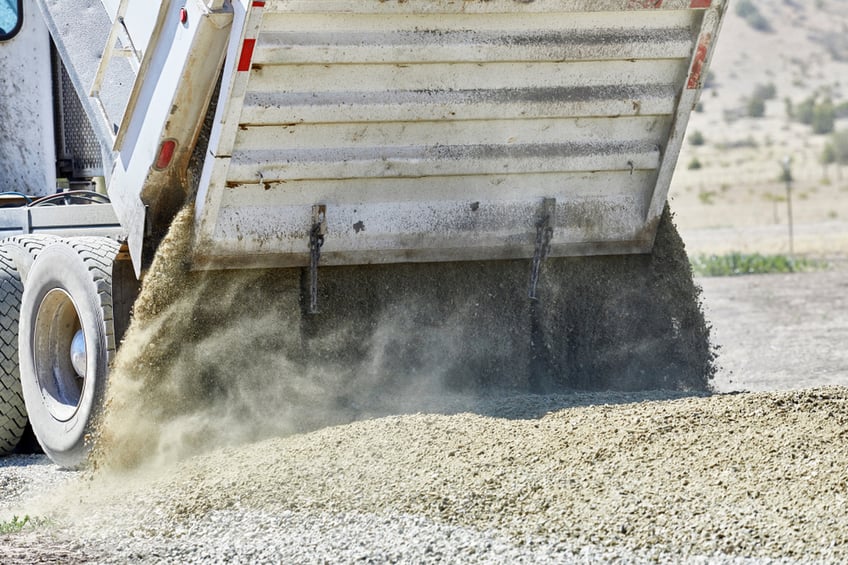 Type of concrete chosen
Understanding what type of exposed aggregate concrete you should use for your project is essential. However, it is essential to make sure it is strong enough for whatever you will be using it for. An exposed aggregate driveway would need strong enough concrete on which cars and larger vehicles could park on.
The strength of concrete is rated using a grading system measured in megapascals (MPa), with standard grades ranging from 20 to 50 MPs depending on the job.
20 MPa – suitable for a house slab, footpath or standard concrete driveway
25 MPa or 32 MPa – recommended for an exposed aggregate driveway
40 MPa or 50 MPa – recommended for a driveway that will experience heavy traffic or loads
Concrete can also be categorised as a normal class or special classed concrete, exposed aggregate concrete is classified as a special class concrete.
How to find the best supplier and the best concreting equipment
Depending on the size of the project and your capability, you are most likely going to need a concreter for your job. A concreting professional will be able to get the finish you want and will use the right ratio of aggregates for a perfect finish.
Understanding exposed aggregate concrete costs doesn't have to be difficult. In fact, with iseekplant, we make it simple! We're Australia's largest online construction marketplace which means you can find affordable quotes for all your concreting needs. Use our Get a Quote Tool today to find the best match for your project, or email our projects team for more information.