Australia's Highest Paying Trades
Being a tradie can be a lucrative business in Australia. In a survey of over 600 tradies it was revealed that the average wage across all trade types was $90,246.55 per year, which is $5,236.55 above the national average wage of just over $85,000 (reported by the ABS in May, 2019). When broken out further, the survey found the following:
30% of respondents made between $50,000 and $80,000 per year
40% made less than $100,000
9% made more than $200,000
At a per-job level, around 47% of respondents claimed that for the average job they complete, the charge was under $500, while over 20% confirmed that a typical job was charged at over $2,000.
Around 95% of respondents stated they owned their own business (either as a sole trader or in partnership), with only 1% stating they were unemployed.
Top 15 Highest Paid Trades in Australia
Who doesn't love a classic "Rich List"? Below is a list of the highest paying trades in Australia and their reported annual income, based on the aforementioned survey from February this year:
Plumber - $110,000
Concreter - $107,500
Builder - $103,750
Flooring company tradesperson - $103,125
Carpenter - $102,424
Earthworks contractor - $94,167
Bricklayer - $92,500
Building designer - $91,111
Air conditioning and heating technician - $90,455
Lighting installer - $90,000
Landscaper - $88,750
Renderer - $87,500
Electrician - $85,972
Removalist - $84,167
Plasterer - $82,500
Plumbers head up the list of the best paying trades in Australia. Here's some additional insight into the plumbing trade from Job Outlook, published by the Australian Government:
There are around 80,900 workers employed as plumbers in Australia (which has remained fairly stable over the past five years, when there were 79,100 in 2014)
Plumbers are employed across a number of industries:

Construction – 89.6%
Public administration and safety – 2.4%
Electricity, gas, water and waste services – 1.7%
Other – 6.3%

Of the total 80,900 plumbers in Australia, the following is the breakdown of where they work:


Victoria – 32%
NSW – 29%
Queensland – 17.7%
Western Australia – 10.9%
South Australia – 6.3%
Tasmania – 1.7%
Australian Capital Territory – 1.4%
Northern Territory – 1%

The median full-time weekly pay is estimated at $1,894
Projections estimate strong employment growth over the next five years at around 9.5%
The average age of plumbers in Australia is 33 years of age
Only 1% of plumbers in Australia are female
What are the job prospects like for plumbers?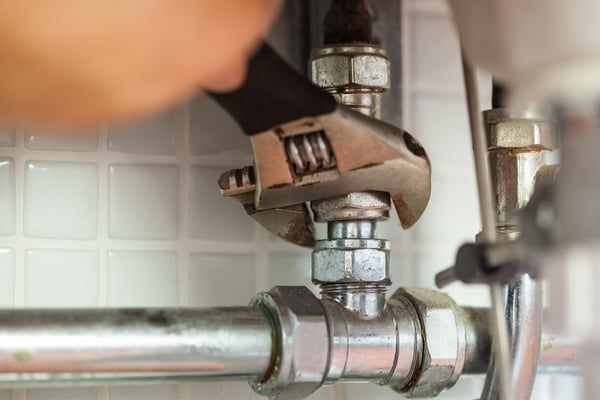 In addition to being the highest paid trade in Australia, the outlook for employment opportunities for plumbers in Australia looks very positive. In 2019, The Department of Education, Skills and Employment published their projected growth rates by occupation which estimate a growth rate of 9.5% for plumbers through to May 2024.
What's the highest paying trade in Australia?
According to a survey of 629 tradespeople in February 2020 it was reported that the highest paying trade in Australia is plumbing, with respondents reporting an annual income of $110,000. Plumbers earning this amount are $24,990 better off per year than the average annual income for a full-time worker in Australia of $85,010 (as reported by the Australian Bureau of Statistics in May 2019).
To keep up to date with the latest industry news, tips and tricks, subscribe to iSeekplant's Flapping Mouth blog today!