Although very important, digging a trench can be a tedious component of the construction process. Whether you're looking to install underground services, maintain drainage systems, construct a dam or just about anything in between, it's important to understand how to efficiently execute this practice. Have a look at our comprehensive guide to quickly digging a trench below!
Step 1: Plan your length, depth and placement.
It's important to have a plan of attack before you go and hack into the earth with whatever digging equipment you're using. You're able to map out the path of your trench with ease - simply figure out the length and width of your trench, then mark the outline with some stakes and string.
Identifying potential hazards like soft-spots and drop-offs is important, too. It's also critical to locate all existing power lines and pipes in the area. New pipes should always be at least 500mm from existing pipelines. It's worth having a look at nearby trees and considering their root systems - these too may pose a threat to your trench.
This first step may sound painfully obvious, but it's critical to maintaining an accurate dig site.
Step 2: Use the right equipment for your job.
Selecting the right machine/equipment for your job is crucial for efficient trench construction. There are a number of machines capable of efficiently digging trenches, and depending on the size and scope of your job, some of the options that may suit you include:
iSeekplant has thousands of plant hire suppliers all over Australia. Simply enter where your project is and what machine you're chasing to get in touch with an industry professional today!
Step 3: Only work with trained operators.
Is someone else digging your trench? If so, it's crucial to make sure they're well-trained and capable of operating their machinery. Underqualified operators increase the chances of injury on-site and typically have an unsatisfactory understanding of health and safety precautions.
Experienced operators are able to identify potential issues in hazardous conditions - whether it's a slight variation in soil condition that requires a sudden adjustment, or sloping on an area that demands flexibility, it's critical to ensure your operator knows how to get the job done.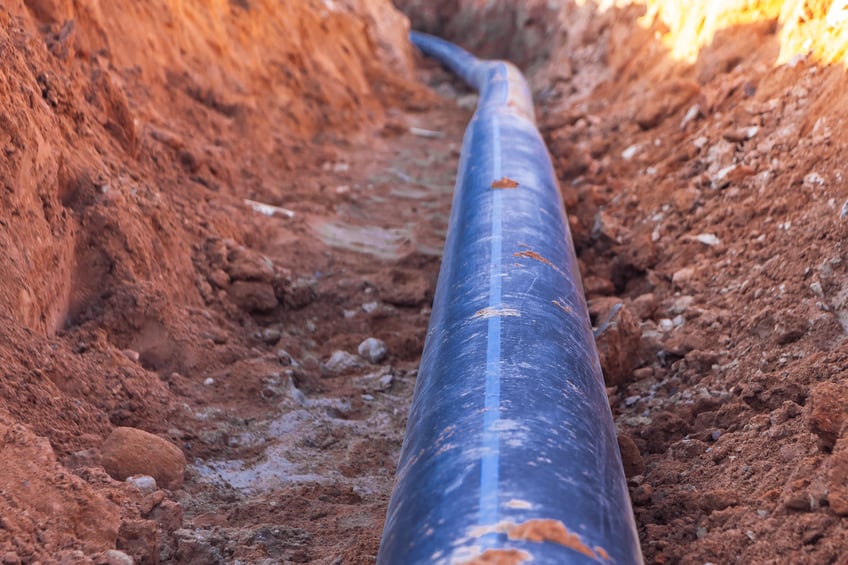 Step 4: Safety comes first.
Before trenching, it's imperative that critical safety measures are considered. If you're using the right machinery you probably won't have to climb into the trench often (if at all). If you are inside the trench, ensure the sides are properly supported for anything deeper than 1 metre. Proper hi-vis clothing should be worn, alongside a hard hat and protective eyewear.
If you're using an excavator or similar machine to dig your trench, ensure it's kept away from the edge at all times. This is to avoid the machine collapsing the soil and falling into the trench. Most excavators have extensive reach and do not need to be positioned close to the trench. Keeping an eye on your surroundings at all times is key, and be very careful not to swing the arm or move your machinery without making sure that area is clear.
Step 5: Aim to work efficiently.
It's important to adjust your work rate in accordance with the stage of the project you're working on. For example, if you're working on the finishing touches of your trench, a higher degree of precision will be required. Make sure you slow down here to avoid any unwelcomed mishaps. Similarly, if you're excavating the body of the trench, you'll have more freedom to work at a faster pace where speed is prioritised over accuracy.
iSeekplant's online directory has thousands of suppliers all over the country ready to help you with trenching!
By planning ahead and ahead and employing the right safety tactics, digging a trench is a breeze. iSeekplant proudly works alongside world-class plant hire suppliers that are ready to tackle your next project. It doesn't matter whether you're chasing wet hire or dry hire, we'll have the perfect fit for you! Use our get rates tool and receive competitive quotes today.