Hydroseeding is a process that can help you seed a lawn at a fraction of the cost and in no time at all. It uses slurry – a mixture containing seed, soil amendments, water, fertiliser, and mulch – that is kept in a tank and is applied to the intended surface with the help of a high pressure pump.
It can reduce soil erosion, improve grass growth, and remove the need for laying turf. In this article, we'll provide some hydroseeding tips and help you understand the process including hydroseeding costs.
Benefits of hydroseeding
Very affordable
Hydroseeding is very cost effective and can give you the desired results without having to spend exponential amounts of money. It not only reduces material costs and installation demands but also helps save time, which can impact the bottom line.
According to reports, hydroseeding costs about 50 percent less than the price of alternatives such as hand seeding and sod. You can have a fully established lawn for a very affordable fee.
High quality
Hydroseeding offers very high quality results and a healthy lawn. You will get a lush lawn that looks and feels excellent. The grass is healthier, longer lasting, and greener than when you choose other application methods. This happens because grass seeds go deeper into the soil and hydroseeding soil is better at holding moisture, thus helping the germination process.
Plus, since hydroseeding includes very few weed seeds, there's little to no risk of weed growth. You will be able to get healthier grass with the same grass seed.
Controls erosion
Erosion control is one of the major benefits of this planting process. It protects against erosion from pests, sun, rain, and wind. It works by binding seed, mulch, and soil conditioners together and with this technique, you can grow new grass without requiring intensive watering.
It doesn't only protect the surface but improves existing grass and soil quality. You will begin to see this benefit just as the process begins.
Better coverage
With hydroseeding, you will get a more uniform and thicker lawn than you would with sod or other options. Hydroseeding is known to create an evenly covered area. Plus, it can easily cover inaccessible or difficult terrains including slopes that can be very hard for sod applications to cover.
This is why it is suitable for all kinds of lawns and can change your ground better than other methods. All in all, hydroseeding is undoubtedly the most versatile seeding method. It can help you establish permanent lawns but can also be utilised as a temporary cover.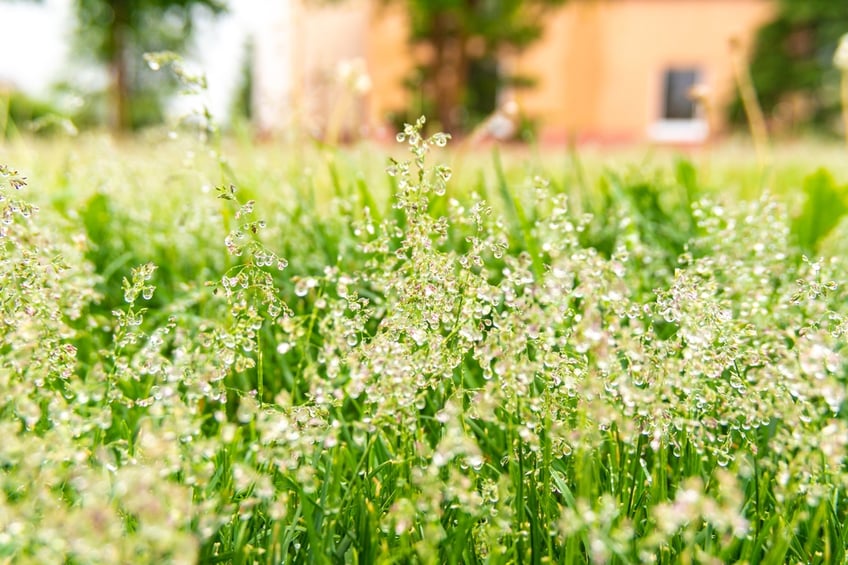 Speed and ease
A major reason why people choose hydroseeding is how little effort it requires and how quickly it gives results. Unlike sod, you will not get an instant lawn with this method but it's still said to be better when you look at all the benefits it offers. It can take about 7 days for the lawn to start growing and about 3 weeks for it to fully establish.
In addition, hydroseeding work requires less effort. You will not need extensive labour or expensive professional help to get the job done. Plus, this process does an excellent job of covering bald spots and other blemishes on a lawn, thus giving you a cleaner finish.
Higher water retention
Hydroseeding can retain around 10x its weight in water. No other method including sod and hand seeding comes close, therefore hydroseeding keeps grass healthy and can be great for your old or new lawn.
How hydroseeding works
As mentioned earlier, hydroseeding involves spraying slurry on the intended surface through different equipment. A slurry is a mixture consisting of seed, soil amendments, water, fertiliser, and mulch. It is suitable for both commercial and residential purposes and can even be used on flower beds.
You will have to prepare the ground before using hydroseeding to guarantee a successful coverage, this includes having to pull weeds and remove dirt. You can use the DIY hydroseeding techniques if the area isn't hundreds of square feet, however, you will have to hire a professional for applying seeds if the lawn is large or if the terrain is difficult.
Equipment required for the hydroseeding process
You will need machines to get the job done. The right equipment will depend on factors such as the size of your lawn and your daily cover requirements. Here's what you will need:
Hydroseeders
Material blowers
Straw blowers
Landfill solutions
Ground preparation attachments
You will need stronger and more powerful blowers to cover large areas. Also, the tank size is important, for example a small tank will be able to accommodate only a little amount of slurry, thus requiring more time. For minimal effort, choose a larger tank.
A simple step-by-step guide to hydroseeding
Still have questions about lawn care and hydroseeding? Here's a step-by-step guide:
The first step is to

test the soil

so you can be sure of the soil PH and toxicity levels. You will go ahead only if the land is ready.
The next step is to prepare the ground by eliminating all weeds and vegetation. You will also have to till the soil with the help of a hoe or rake.
Next, start the application. You can use DIY hydroseeding techniques or work with a hydroseeding professional.
First, prepare a slurry. You will need to choose seeds and nutrients based on the condition of your soil and your requirements. For good lawn growth, it is important that seeds are of high quality so pay special attention to the seed mixture.
Choose a hydroseeder tank and prepare hydroseeding slurry and spray it using your chosen tool.
You're not done yet as it is time for some lawn care to improve new growth. This can be done by installing a watering system that keeps the soil wet.
You will begin to see results in no time with this DIY hydroseeding process.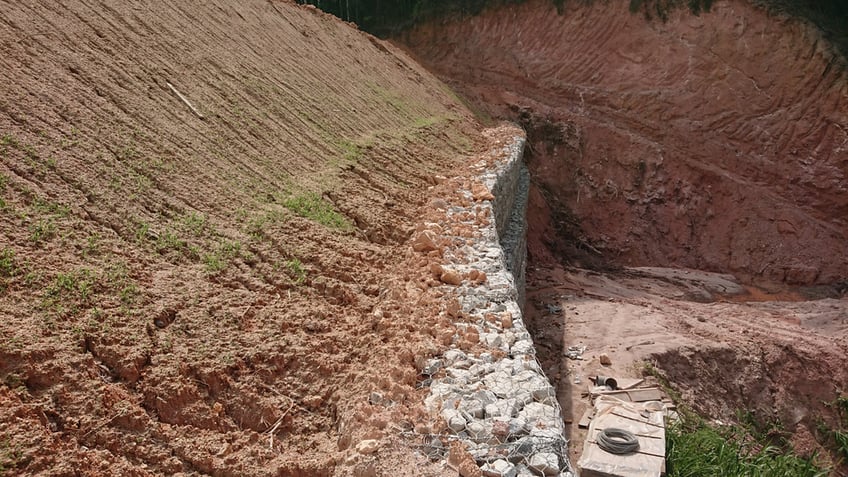 4 tips for hydroseeding
Hire a professional
Hire experts if you find the job too complex or tiring. It will still be cost effective if you find the right company.
Make sure to water the lawn
You will not get good results if you don't take care of your grass. Do it by installing a sprinkler system and removing harmful elements.
Don't forget to test the soil
It is important to test the soil before any preparation so that you can create the right mix for erosion control.
Use high quality seeds
Only use high quality seeds as poor quality seeds will not give your desired results.
How much does it cost to hire a hydroseeding contractor?
The cost depends on a number of factors including the size of your lawn, soil condition, and region. Still, expect to pay between $0.06 to $0.20 per square foot. This includes labour cost, equipment cost, and material cost. However, there may be some additional charges.
To find the best hydroseeding contractors, contact iseekplant today or search the marketplace to find the right supplier for your project. Whether you're located in Brisbane, Sydney, Perth, Newcastle, Sunshine Coast or anywhere else in Australia you can find a supplier to help. Search the marketplace, compare quotes with our Get a Quote Tool and find the perfect supplier for your project.
Email our projects team if you're looking for more information about how to hire from the marketplace and download our Seeker app to make finding a supplier simpler.