Pressure cleaning is one of the most effective and simple cleaning methods available for the exterior of your home or business. Using pressurized water, the pump pushes it out to clear surfaces of build up of moss, algae, dirt, and other materials. Although you can find pressure washer hire from your local hardware store, hiring a professional offers numerous benefits and an end to end clean of your home.
The benefits of hiring pressure cleaning services
Hiring a professional for any job can guarantee the job is completed immaculately and have your exterior looking brand new. There are many benefits to hiring a professional for pressure cleaning services including:
Saving you time: while hiring a machine yourself may seem like the cheaper option, it could take you twice as long to get the job done. Hiring a professional can cut down time spent on cleaning significantly as they are trained and equipped with professional grade equipment.
Getting the most out of a service: pressure cleaning may seem simple enough, but there may be elements of cleaning you can miss. Professionals know exactly what to clean, how to clean it, and what attachments, tools, and chemicals to use for different surfaces. So, they won't miss a spot when completing a job.
Guaranteeing no damage: professionals use different water pressures for different surfaces, so the damage to your home is eliminated. The different nozzle or water pressure used for a footpaths or driveway is different to one used on your home's exterior, so you won't end up with paint accidentally being stripped from your house.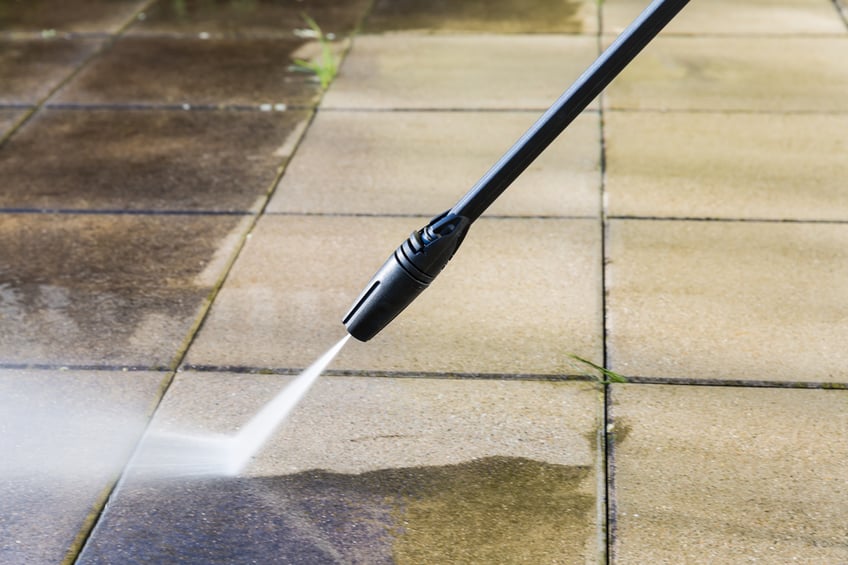 Pressure cleaning cost
The costs for pressure cleaning vary depending on different variables, but as a ballpark cost expect to spend from $150 for 1 to 30 square metres.
$150 for 1 to 30 square metres
$180 for 40 square metres
$200 for 50 square metres
$325 for 100 square metres
The price also changes depending on the surface you require to be cleaned:
$200 for a driveway
$150 for patio paving
$350 for the exterior of your home
Starting at $2 per square metre for concrete or tile roofing


Factors that affect pressure cleaning cost
The size of the clean: as expected, the larger the area that needs cleaning the more the price will increase.
Site access: if there are parts of the site that are difficult to access, this may affect the cost of the job.
Surface: The type of surface that needs to be cleaned can affect the price, as if it's a surface that requires more care there may be more tools involved.
Materials and tools: if the pressure cleaning contractors require specialised tools, chemicals, or equipment for your specific job, this may increase the cost as it may become a specialty service.
Pressure cleaning equipment
Pressure cleaning professionals will often have a basic tool kit for general cleaning services. These materials will often be used for cleaning footpaths and driveways:
High PSI pressure machine, usually petrol driven
Specialised cleaning products and detergents
Gloves
Broom and brush
Protective sheeting and materials to protect surrounding areas like garden beds
Painting tape
Long garden hose
Concrete and paver sealer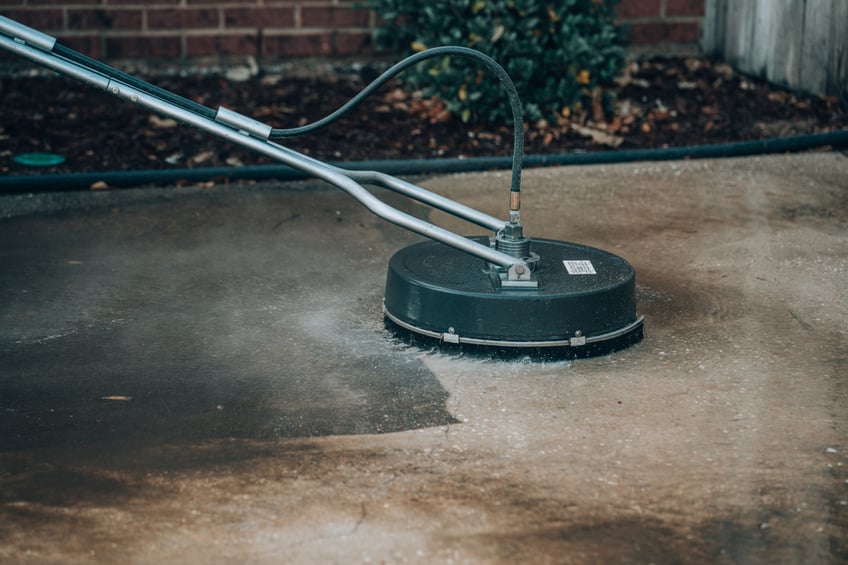 How to prepare for a pressure cleaning service
To prepare for a pressure cleaning service, you want to make access to the area as easy as possible. Clear away any furniture, outdoor items, or other materials from the area so the dirty surface is completely exposed. You can use a tarp or plastic sheet to cover any doors where water may get in or so nearby areas are not damaged.
Find the best pressure cleaning services with iseekplant
Finding the best pressure cleaning contractor can be time consuming, so use iseekplant's extensive listings of pressure cleaning services to find the best contractor for your job. Whether you need commercial pressure cleaning or residential pressure cleaning, our contractors are trusted and verified to get the job done. Use our Get a Quote Tool today and find the best prices available for your project or email our projects team to find out more information today.

Find contractors and suppliers at the touch of a button with our seeker app. Download it today and with a few clicks have unlimited listings of the services you need.