Six Tips to buying used earthmoving and construction equipment
Investment in equipment represents a significant cost to construction firms and the purchase process can be a perilous business. The risk of "buying a lemon" with no warranty protection and then sacrificing your uptime while you fix it is a concern of any equipment procurer. Here we outline some tips to help you navigate the purchase of buying used heavy equipment to ensure you buy a task-appropriate, reliable piece of machinery that will serve you well on many future jobs.
Tip 1: Know your needs and do your research
Before investing in another expensive, depreciating asset, it's important to understand your real needs. Is this core equipment that is likely to be used consistently, or specialty equipment that will lay idle for periods of time? If the latter, will you be hiring the machine out during lay periods, or can you afford for it to sit unused until the next job? You should also know the exact type of work you need it to do and research accordingly. Undertake comparisons between manufacturers, the different models in their portfolios and the individual machine capabilities. This should also include a review of their attachments, maintenance schedule and ease of service.
Tip 2: Investigate the reputation of the seller
This is especially important if either you, or a trusted source, has not dealt with the seller previously. Take the time to find reviews online or ask around through industry contacts to get a feel for their reputation. Any insight into how long they have been in business, how long they have been selling used machinery and the experience that other buyers have had when transacting with the seller will give you a greater sense of comfort in dealing with them. Once you are comfortable with who you are going to be dealing with, perform a search on the personal property securities register at www.ppsr.com.au to ensure there is no money owing against the machine before you transact.
Tip 3: Perform a maintenance history check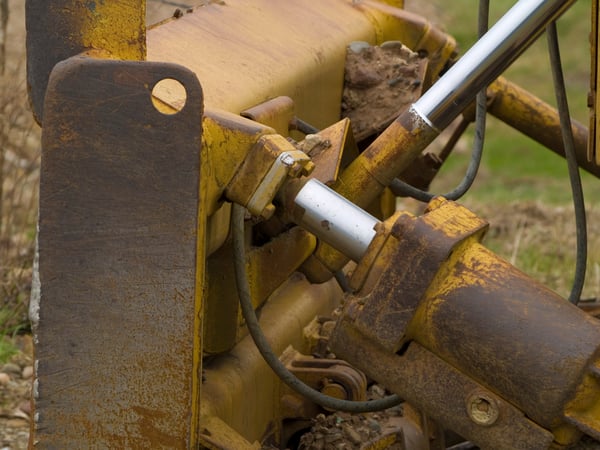 To avoid unplanned future costs and downtime, make sure the seller is able to provide documentation that highlights the frequency of care and any major repairs that have been carried out. This can help you determine whether used heavy equipment has sustained too much damage through its life, which could be a reason to walk away. You also want to ensure there is not another upcoming major service required, which can be a motivation for a seller to move a machine swiftly. If you are aware of this upcoming work, you can decide whether you are comfortable to transact, provided you negotiate an appropriate discount on the purchase price which factors this in.
Tip 4: Confirm the operating hours
An important factor in establishing the value of used construction equipment is the amount of time that the machine has been operated. While this is easily done in modern machines where onboard computers log active hours, it can be trickier to establish with older machines. That said, a reputable seller should be able to estimate the amount of operating hours the machine has seen per week, or month, which can help you establish its lifetime use and ultimately, remaining lifespan. And remember – a well-maintained machine with higher hours is a safer bet than a under-maintained machine with considerably less hours.
Tip 5: Thoroughly check the key indicators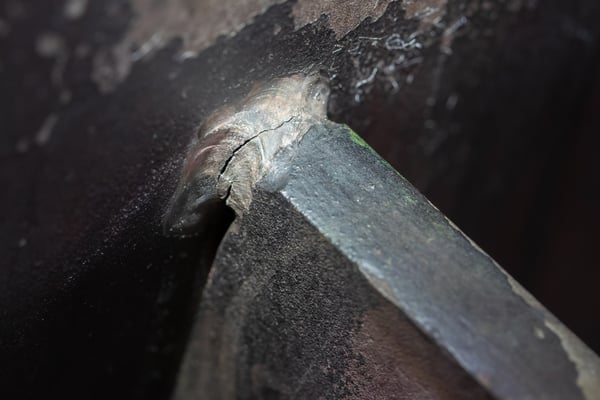 When you buy used earthmoving equipment, you should always ensure you have a machine thoroughly checked over by someone qualified. There are, however, some other key basic indicators you can assess yourself which will highlight how well the machine has been looked after:
Fluids: low or dirty fluids can be an indicator of prior poor maintenance. Always check the hydraulic fluid, engine oil, transmission fluid and coolant to see what state they are in.
Brakes and tires: ensure these meet your expectations for a machine of this age and that they are functional and safe.
Bushings and pins: of bushings are poor and pins are loose, this can indicate prior maintenance neglect and can result in future breaks and costly repair.
Rust or cracks: while some elements of these are to be expected in older machinery, be sure any cracks aren't a pre-cursor to structural defects.
Welding: typically, welding is substandard to the machinery's initial condition and can also indicate weaknesses.
Tip 6: Pay it forward – feedback and review
Whether your experience buying second hand earthmoving equipment was positive or negative, take the time to complete any seller feedback requests, or write an online review. This can greatly help the seller improve their service offering, as well as help the broader industry by providing important seller information to potential buyers during their initial research phase (see tip 2). Ultimately, this contributes to building a stronger, sustainable industry for us all.
If you are seeking an alternative to purchasing equipment, iSeekplant is Australia's leading machinery hire site. With an extensive list of equipment suppliers which spans single-machine owners, right through to large fleet managers, you can find the right machine for your next project. Our "Get Rates" tool will take you through a few basic steps to help you source competitive quotes fast. There's no time like the present, so click here to get started!