Types of Construction Trades
There are many types of trades that are classified as "construction trades", which essentially refers to those primarily concerned with the construction and completion of buildings. For anyone looking to start their construction career, or make a career change, the construction industry has been experiencing a skills shortage within certain trades in Australia, as highlighted in the Department of Jobs and Small Business report from November 2018. We profile this list of trades (and others), alongside their hourly rates.
List of Construction Trades
Boilermaker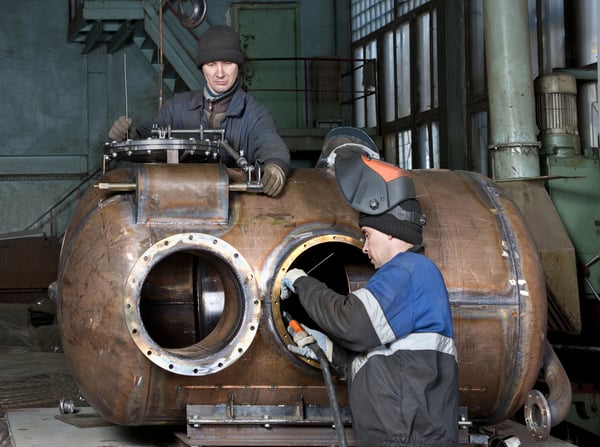 Average hourly rate: $40.48.
A Boilermaker assembles, installs and repairs boilers, tanks, vats and other large containers that hold liquids and gases. Boilers are used extensively in buildings, factories and ships to heat water or other fluids under extreme pressure to generate electric power and heat, while vats and tanks are used to store and process a wide variety of products such as chemicals, oil and even beer. Being a boilermaker is physically demanding work.
Brickwork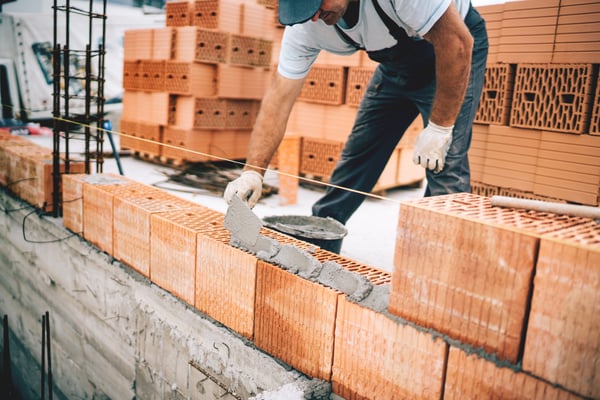 Average hourly rate: $30.70
The term "brickwork" is used to encompass both bricklaying and masonry and refers to the process of creating walls and barriers through the laying of brick and mortar. The difference between the two is primarily the skill level, as bricklaying is part of masonry and considered more entry-level, whereas a true mason is more specialist. Masons work with a greater variety of materials (for example stone) and are trained in more complex cutting techniques. Becoming a stonemason is often the progression after completing a bricklaying apprenticeship. Bricklayers and Stonemasons are both listed as being in shortage in the Construction Trades report by the Department of Jobs and Small Business.
Carpenter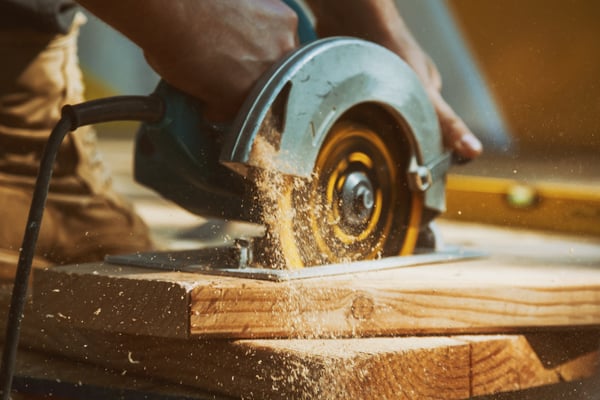 Average hourly rate: $39.95

Despite being one of the oldest skilled trades, carpentry is still widely required in modern construction. Carpenters construct, erect install and repair fixtures and structures using wood and other materials. There are a number of different types of carpenter, including:

Rough carpenters: who perform framing, roofing and formwork
Joister: who lays floor joists for a floor surface to be fixed
Trim carpenter: who specialise in mouldings and trims
Cabinet maker: who makes furniture such as cabinets, wardrobes and dressers
Framer: who specialises in erecting the framework for buildings
The average hourly rate for a carpenter is $39.95 and joiners, cabinet makers and carpenters were all listed in the Construction Trades report as "in shortage".

Electrician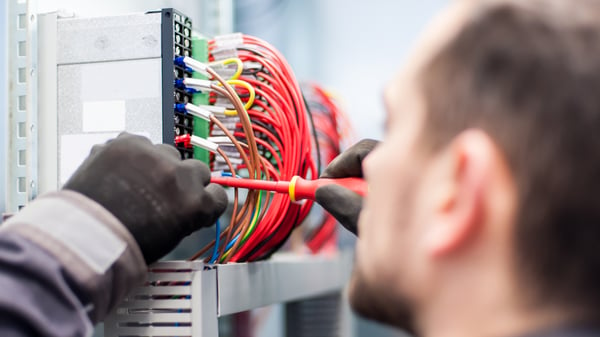 Average hourly rate: $45.77
An electrician is a skilled tradesperson who plans, installs and maintains electrical wiring systems spanning a number of environments including residential homes, commercial properties, machinery and transmission lines. Electricians typically focus on construction (such as installing wiring into new homes, factories and businesses) or maintenance (such as fixing or upgrading existing electrical systems and repairing equipment). In Australia, electrical work that involves fixed wiring is heavily regulated due to the inherent risk involved and must be carried out by a licensed electrician or electrical contractor.
Fencer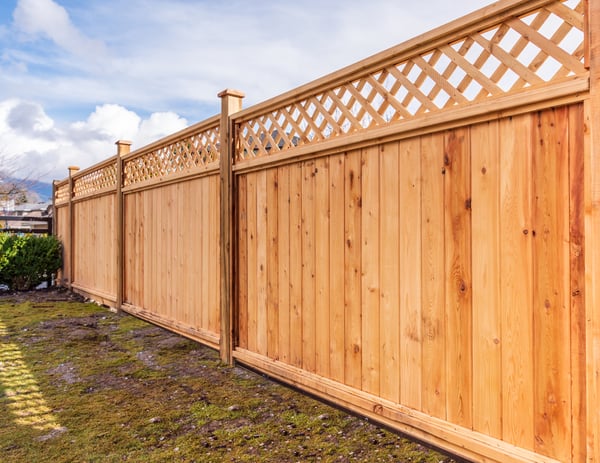 Average hourly rate: $27.49
Fencers construct and repair fences, walls or barriers made from timber, wire, metal, chain-link or other types of material. The regulations surrounding fencing differ from state to state, with Victoria (for example) not requiring fence builders to have a specific licence, while in NSW, any contractor carrying our work valued at over $1,000 must have a correct and current licence.
Glazier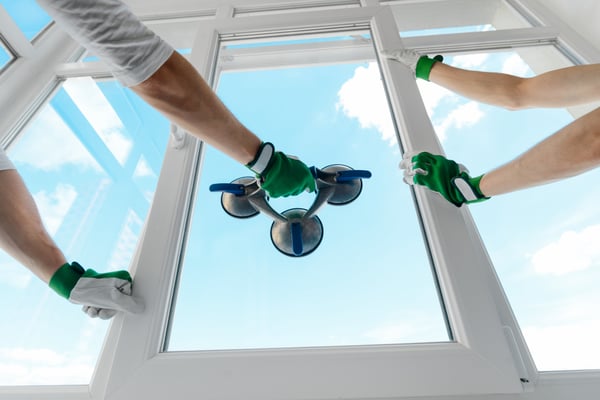 Average hourly rate: $32.91
A glazier is responsible for cutting, installing and removing glass and glass substitutes. Common types of installation jobs include into windows, doors, storefronts and skylights, but may also include the installation of sashes or moldings and secure them with fasteners. Glaziers are skilled at preparing glass for both structural and non-structural purposes in commercial and residential buildings. Additionally, they may work on high-rise construction sites where cranes lift large panels into place to be secured to the building frame by a skilled glazier. Glaziers are listed as "in shortage" in the Construction Trades report.
Heavy Equipment Operator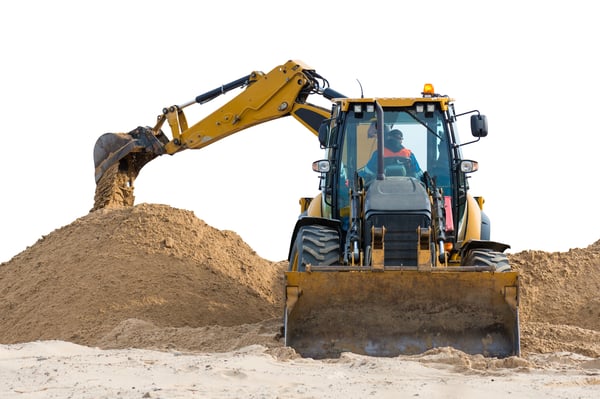 Average hourly rate: $28.95
Heavy equipment operators drives or controls equipment used in engineering and construction projects. The types of machines that they operate include bulldozers, backhoes, forklifts, dump trucks, cargo trucks and cranes. Heavy equipment operators often choose to specialise in construction equipment, paving and surface equipment or pile-driver based equipment.
The average heavy equipment operator in Australia earns $28.95 per hour, although there can be a significant variance due to the differing types of machines and associated licences required to operate them.
Labourer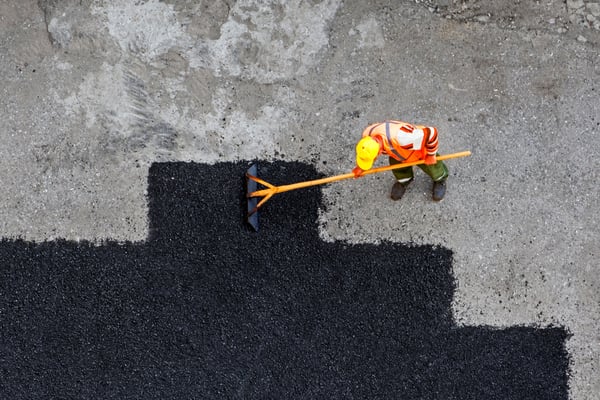 Average hourly rate: $27.61
Labourers perform a variety of manual tasks, usually on construction sites, which do not require a trade profession. While most labourer tasks can be completed after some on-the-job training, some labourers are often skilled in a particular area, such as scaffolding or bricklaying. The kinds of tasks that labourers complete might include equipment and material loading and unloading, operating machinery or tools and worksite clean-up. Labourers in Australia earn an average hourly rate of $27.61.
Landscaper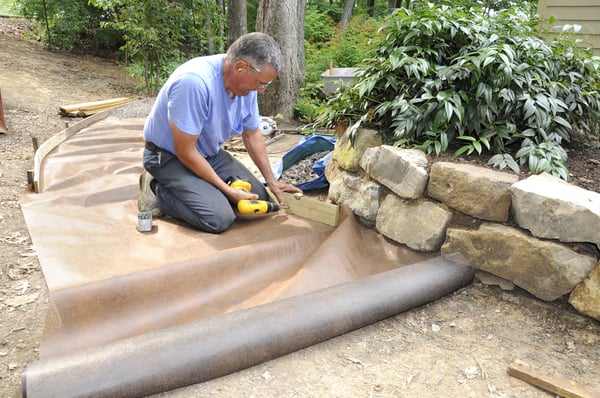 Average hourly rate: $32.50
A landscaper manipulates both earth and water materials to create a range of outdoor scenes such as gardens, squares and parks. They design, plan, construct and maintain these natural environments for both residential and commercial purposes. Landscapers perform physical work that might include maintenance of lawns, hedges and plant growth, bush rehabilitation, "hardscaping" (creation of pavements and pathways) and irrigation system installation. The average landscaper hourly rate in Australia is $32.50.
Painter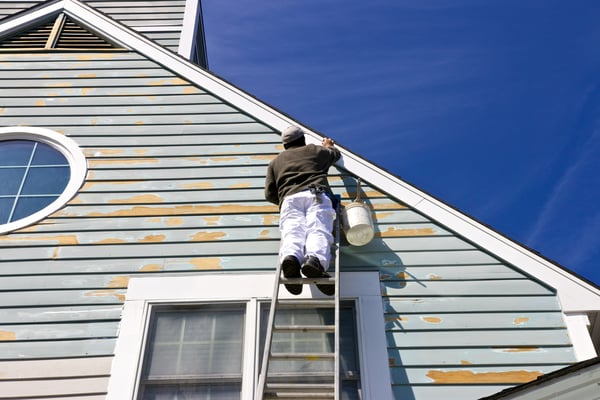 Average hourly rate: $32.30
Painters are responsible for the application of paint, varnish and other special coatings to the surfaces of buildings, residential homes, schools and other structures. Some of the key tasks that a painter will undertake are assessment of materials needed to complete a job, preparation of walls and surfaces through washing, scraping, filling and removal of old paint and applying decorative finishes such as stenciling and lettering. In Australia, painters earn an average hourly rate of $32.30 and of the trades featured in the Department of Jobs and Small Business report, it was the only one identified as having "no shortage".
Pile Driver Operator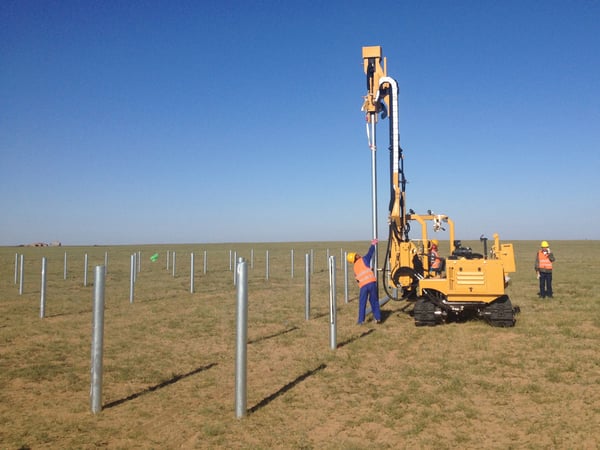 Average hourly rate: $46.00
A pile driver operator controls a pile driver mounted on skids, crawler treads, barges or cranes to drive pilings for bulkheads, retaining walls and structural foundations for buildings, piers and bridges. They also shift hand and foot levers of hoisting equipment to position piling leads, hoist pilings into the leads and position hammers over these pilings. Operators are quite often some of the first people on site as many large structures rely on pilings for support. The average hourly rate for a pile driver operator in Australia is $46.00.
Plasterer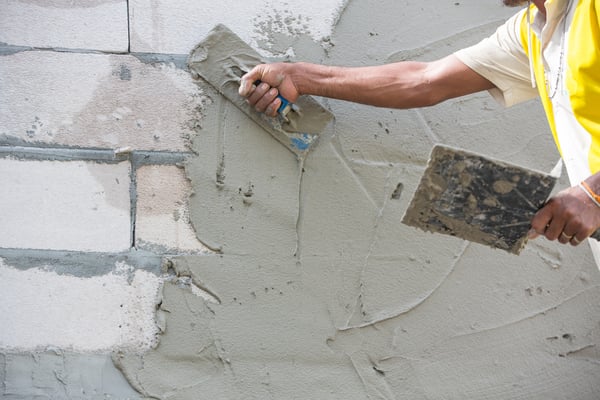 Average hourly rate: $39.14
A plasterer is someone who applies plaster or stucco to walls, partitions or ceilings to for either functional or decorative purposes. Plastering provides a protective function, ensuring buildings are more robust and visually appealing. They work on a number of different buildings, including offices, new home developments and residential houses. In addition to working on new constructions, they also repair or restore existing plasterwork. The Construction Trades report listed plasters as one of the "in shortage" trades and the average hourly rate for a plasterer in Australia is $39.14.
Plumber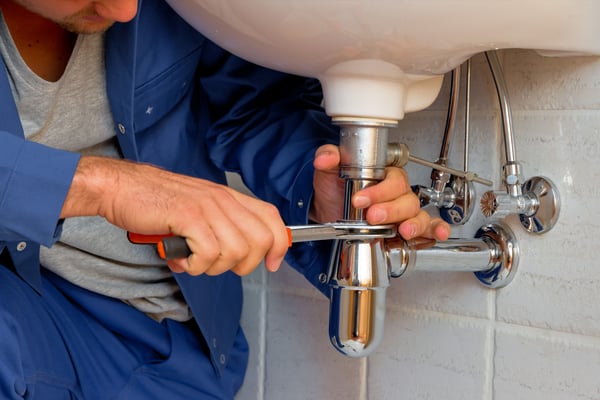 Average hourly rate: $39.26
Plumbers are responsible for planning, installing, maintaining and repairing all systems which facilitate the flow of gas, water, steam, air or other liquids. They perform their job at a number of different sites including residential, commercial and industrial properties. Some of the key tasks performed by plumbers are pipes and fixtures (such as sinks and toilets), assembling fittings and valves for installation, modifying lengths of pipe or fixtures as required and installation of air-conditioning systems and water heaters. Plumbers were highlighted as "in shortage" by the Construction Trades report in November 2018 and the trade has an average hourly rate of $39.26 in Australia.
Roofer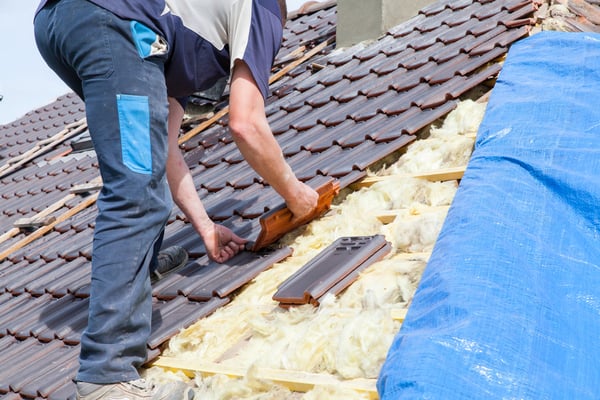 Average hourly rate: $39.26
Using a wide range of materials including tiles, shingles, bitumen and metal, roofers install, repair and replace the roofs of buildings. As part of their tasks, roofers analyse construction plans to ensure roofing is conducted in strict accordance with the plans, define the specifications of beams, trusses and rafters in a build and determine the materials to be utilised in roofing installations. In Australia, the average hourly rate for a roofer is $39.62.
Steel Fixer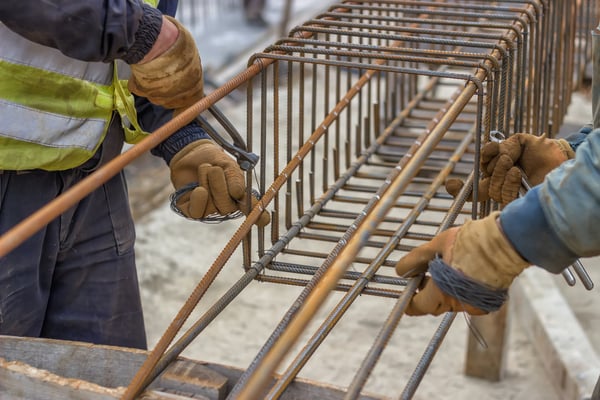 Average hourly rate: $35.18
Steel fixers position and secure steel fixings and reinforcing to bolster the strength of buildings and other structures. Often working on high rise buildings, they work closely with engineering designers to ensure overall structural integrity. Day-to-day, steel fixers are responsible for reading building or engineering plans, join steel with clips, wire or welding, fix steel to solid bases and fix and set steel beams. The Australian average rate for a steel fixer is $35.18 per hour.
Welder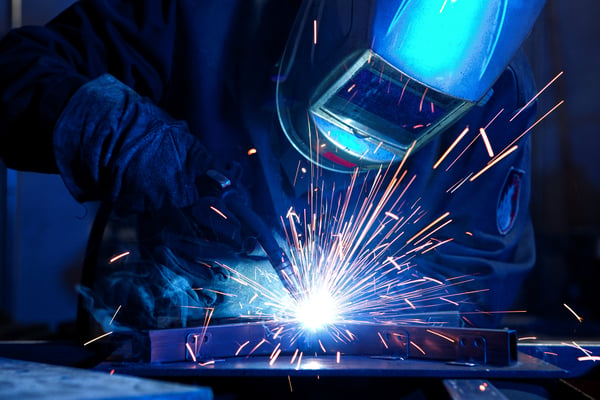 Average hourly rate: $34.00
The primary role of a welder is to join metal together, or fill and repair holes on metal elements through the use of intense heat and gas. Welding work is found in a wide variety of environments including industrial, commercial and manufacturing applications and even underwater to repair oil rig foundations, the hulls of ships and other subaquatic structures. There are over 100 different welding techniques at the disposal of an experienced welder. The average rate in Australia for a welder is $34.00 per hour.
What trades are there?
There is a long list of different trades which can be broadly bucketed into categories, including:
Automotive trades: such as motor mechanics and panel beaters
Construction trades: such as carpenters, electricians and plasterers
Engineering trades: such as aircraft maintenance engineers and metal fitter and machinists
Food trades: such as bakers and chefs
Electrotechnology trades: such as electricians and air conditioning and refrigeration mechanics
To keep up to date with all of the latest industry and project news, subscribe to iSeekplant's Flapping Mouth blog today!