A water pump is an electrochemical machine that is used to move water from one point to another by making use of pressure. In modern times, water pumps are used for a variety of purposes such as water transfer for industrial industries, agricultural industries, irrigation, and residential purposes.
Majority of the time, the cost of hiring a water pump depends on its use and the amount of pressure and water that is needed. Construction water pumps are often used in dewatering sites by removing excess water that may have accumulated while work was being completed.
There are also water pumps that are used to move water from the ground into overhead tanks in residential buildings. The pumps are often powered by electricity although there are other sources such as gasoline, solar generators, and a few others. Solar-powered pumps are very common in desert regions where panels can be easily charged.
What is the average cost to hire a water pump?
The cost of hiring a water pump is mostly dependent on the type and its capacity to do work. Therefore to examine their rates, we have to look at how they can be hired based on their types. Water pump types are designed and manufactured for different purposes and they are outlined below according to their hire rates.
Small pumps
A small water pump is a pump that is designed to have low weight enabling it to be carried from one place to the other. Small water pumps are mainly used for small water transfer or dewatering especially from indoors to outdoors.
Small water pumps are perfect for residential areas due to their mobility. The average cost of a small water pump in Australia goes at the rate of $40.00 every 4 hours and $50.00 per day. If you wish to hire the water pump for a week, the price is rated at $200.00.
There are other varieties of the small water pump that can go at the cost of $40 daily and $160 per week which makes them cheaper but may not finish a higher amount of workload as the other models.
Large pumps
Large water pumps, also called large flow water pumps, are pumps needed to move a significant amount of water from one location to another. These pumps are often used industrially and are known to deal with a higher flow of water from big sites such as drainages, water sources, and other sources.
In addition, large pumps are not easily moved and are known to perform high flow water movements over a large range. This makes them the perfect machine for outdoor dewatering and water transfer operations that require a huge range. Engines for the large pumps can either be petrol or diesel and have an option for electrical use in cases where they might be available. Hire rates for large pumps are listed as follows:
Pump Size Mobility Hire Rate
Pump – 4in/100mm Towable $229 per day
Pump – 4in/100mm Towable High Head POA
Pump – 6in/150mm Towable $289 per day
Pump – 8in/100mm Towable POA
Pump – 4in/100mm Skidded POA
Pump – 6 in/150mm Skidded POA
Pump – 8in/200mm Skidded POA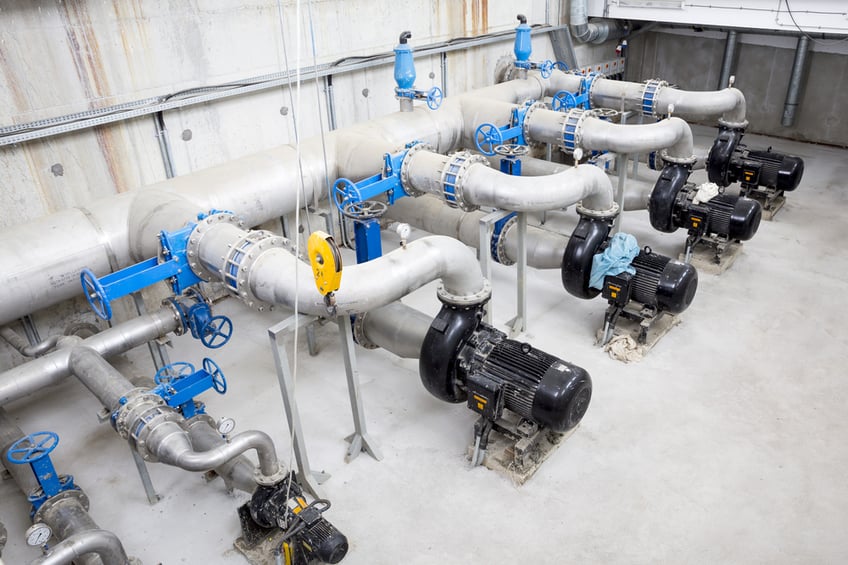 Submersible pumps
Submersible pumps have been designed using the Electric Submersible Principle (ESP) which is a process that lowers the pressure at the base of the submersible pump on which it sits. The motor has been designed to function under high temperatures and this makes it possible for the pump to be buried inside the fluid that it is required to pump.
What's more, submersible pumps are used in deep-well situations such as boreholes, oil wells, and so forth. They are a very delicate piece of machinery due to the long electric cables attached to them. These submersible pumps also offer the advantage of quiet operation. Hiring a submersible pump will therefore depend on how deep it can be buried and the amount of pressure that is needed to pump the water.
Hire rates for submersible pumps include
8 kW Rental Pump $38/day
8kW standby Pump $15/day
20kW Rental Pump $58/day
20kW Standby Pump $27/day
Water pump accessories
Water pump accessories are the materials that are needed to make the water pump fully functional enough to enable it to work correctly. They include the parts of the water pump, the aided equipment that allows them to be used, and even the parts that enable them to be placed carefully in a particular location. For instance, the automatic pressure controller turns the pump on and off. Here are some common water pump accessories:
Strainers
Discharge hoses
Impeller kits
Hose kits
Control boxes
Nozzles
Basins
Wheel kits
Hydraulic power units
Couplings
Pump bases
Wheel kits
Automatic pressure controller.
Hiring accessories may cost as much as hiring the water pumps themselves because so many of them are delicate to use and are expensive to buy. For instance, replacing a submersible pump cable will require that the pump be moved from the ground and the cable rewired before re-entering into the ground.
The average hire rates for water pump accessories range between $15 and $40 per day and this depends on how delicate the material is and how available it is in the market. The rates also vary due to the size of the machine involved.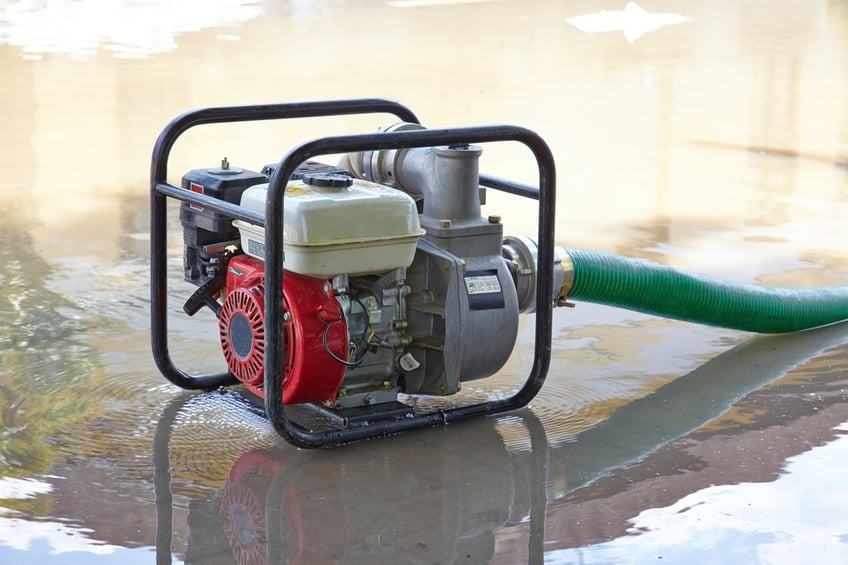 Dewatering systems
Dewatering systems are smart mechanisms that have been set up to remove excess water from different sites such as residential buildings, construction sites, and other sites. For most dewatering systems to be effective, a dewatering pump is installed and powered to move the required amount of water from the site, basement, or well to another site where it may be needed or deposited. Therefore, dewatering pumps are designed specifically for removing water.
A submersible dewatering water pump costs within the range of $20 to $40 per day to hire. This may also include the installation cost needed to put them in place.
Tips for hiring a water pump or dewatering system
Choosing the right water pump for your site or home is a requirement that is needed to ensure that you get the best tool for the job. There are several factors you may have to consider to enable you to hire or purchase the right pump. These include:
Electric pumps or gas water pumps: Electric water pumps are perfect for indoor use because they can easily be plugged into the mains. Gas water pumps on the other hand are perfect for construction sites and have powerful engines for heavy-duty jobs.
The water pump application: There is a need to consider how the water pump will be applied before you can decide to hire it. For instance, dewatering pumps have to be mobile while submersible requires insertion into the ground. Therefore, you need to choose the right one before you can hire and the job can begin.
Look for ratings: Depending on the volume of the job to be done, you may have to examine the rating of each water pump such as total head lift (THL), suction head (SH), and gallons per minute (GPM). These are vital ratings that enable you to size up the work to be done and pair them with the right pumping equipment.
Availability of accessories: Accessories are used to assist in water pump productivity and use. The absence of them can slow down the work you need to do, and therefore, it is paramount that you examine the availability of accessories before choosing a water pump.
Find water pump hire through iseekplant
Water pumps are extremely useful for pumping or moving water under high pressure for various industrial, irrigation, agricultural, and residential activities. If you are a homeowner, contractor, developer, or builder, you may want to hire the right pump that fits your budget and can handle the task at hand.
iseekplant is Australia's largest online construction marketplace and provides extensive listings of water pump suppliers across Australia, including Perth, Brisbane, Sunshine Coast, Melbourne, and more. Search the marketplace for a supplier near you, or get quick quotes using our Get a Quote Tool today. If you're in need of more information, you can email our projects team and they can answer your questions about hiring from the marketplace.