What does a builder do?
A builder takes on a variety of construction, renovation, demolition and excavation tasks. Builders are skilled in building many different structures including homes, commercial blocks and industrial buildings. In addition to building, builders do a range of other tasks, as the job title otherwise suggests. These other tasks involve supervising and overseeing projects, conducting site assessments, determining cost estimates, contracting tradesmen, monitoring tasks of other builders, and enforcing safe working environments and practices on site.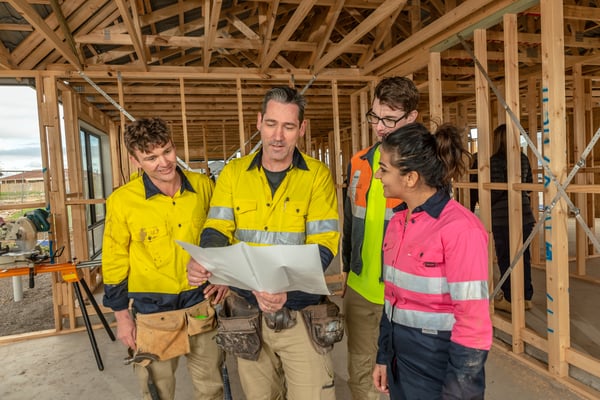 What is a builder?
A builder is a professional who builds, repairs and demolishes established structures, along with residential and commercial buildings. Builders are also involved with overseeing the work on construction jobs as well as managing projects. To be an outstanding builder, it's important that you're organised and motivated with top notch communication skills to run successful projects and work with clients. As expected, physical fitness is very important for a builder's job, along with strong problem solving skills that are highly regarded when it comes to the building profession.
How to become a builder?
In order to become a registered builder in Australia, a builder's licence is required to be held. The requirements around licensing vary from state to state, but typically require a qualification as well as experience on the job.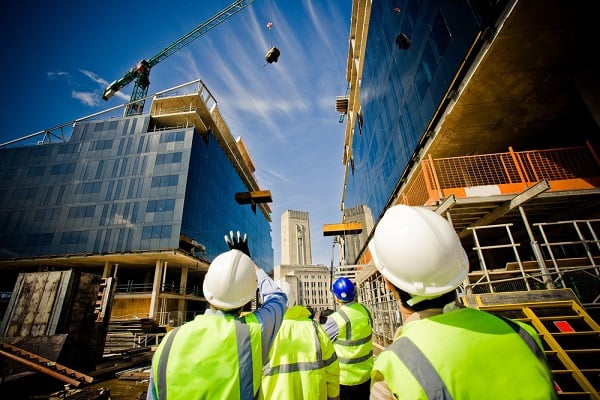 Here's a few tips to follow when becoming a builder:
Complete a safety induction course to obtain a White Card for conducting construction work.

Complete a Certificate IV in Building and Construction (Building). This qualification will provide you with the minimum level of education that is required in most states across Australia.

If you're interested in exploring other areas of construction, such as working as a site manager, builder manager or project manager, you may want to consider completing a Diploma of Building and Construction (Building). This qualification will provide the practical knowledge so that you understand how to supervise and manage building projects.

Get some experience in the construction industry! To become a builder within any Australian state or territory, it is a requirement to have a minimum of 2 years of supervised practical experience. The minimum time varies state to state, so be sure to check how much experience is needed where you're located.

Acquire a licence specific to your state. If you want to oversee projects as a builder, you must be licensed by the state where you conduct your projects. There are many requirements for licensing and this depends on your state, so do the research to find out what requirements are necessary.
Hire building equipment with iSeekplant!
iSeekplant offers thousands of construction suppliers across Australia in Brisbane, Sydney, Melbourne, Darwin, Canberra, Adelaide, Perth and everywhere else in between. Hire building machinery by contacting our team using our Get a Quote tool.
To stay up to date with the latest industry projects and news, subscribe to iSeekplant's Flapping Mouth blog below!