Exciting news for the National Group, as the very first production D11 goes to work at BHP Mitsubishi Alliance (BMA)'s Blackwater Coal Operations. Another five machines are set to be deployed to the National Group in the upcoming months.
The National Group were the first organisation to secure the new machines when they trailed North America in 2019. The D11 Dozer retails at $2.2 million, superseding the D10 dozer as the biggest crawler dozer in the Cat product range.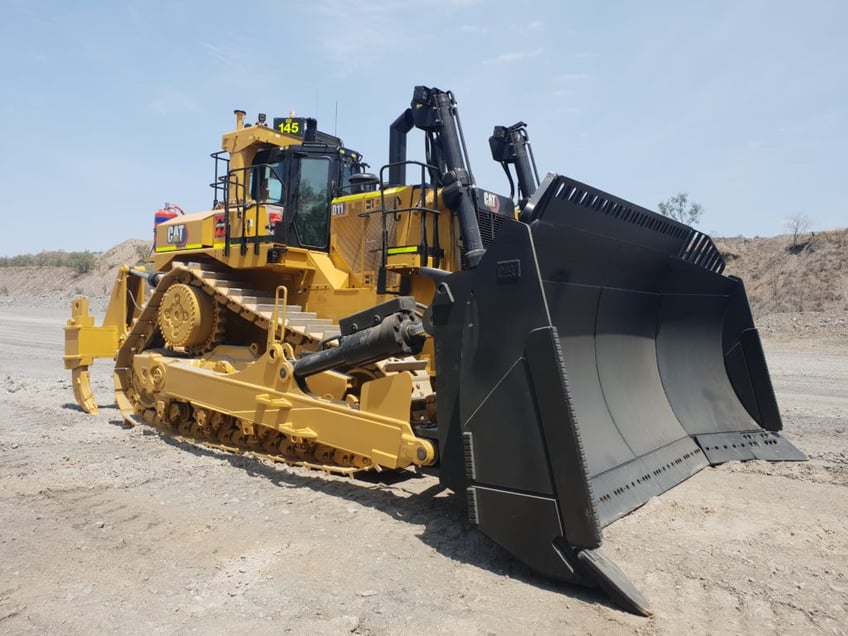 The new generation CAT D11 Dozer
Mark Ackroyd, National Group Managing Director, stated that their team takes a great deal of pride in having the best equipment available for their clients.
"Securing the first-ever Cat D11 Dozer in the world is a testament to this," he said.
"The D11 is the industry's best large dozer so it was a logical choice for us to bring in six new dozers to add to our expansive fleet."
Mr Ackroyd has also said that the contribution the dozers will add to efficiency and production will boost the overall performance on-site.
"We expect to lower maintenance & repair costs by up to 5% thanks to a new case and frame design, improved bearings, redesigned pin joints, and a 30% larger oil pan."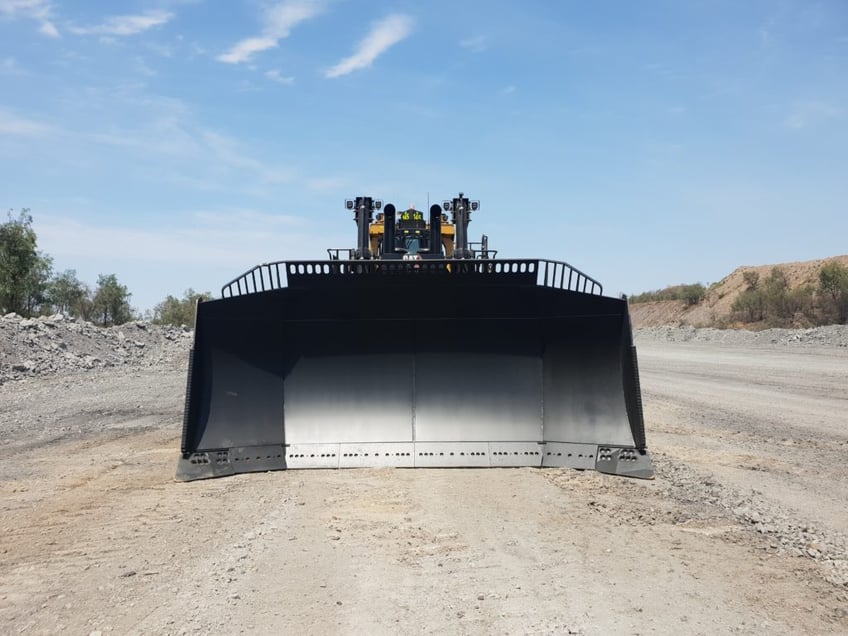 Dozer fitted with the new Reclamation blade, or XU Blade, which takes the dozer to a 42.2 cu.m blade
The new D11 is designed to extend out component life from fuel burn to overhaul. It's equipped with new load-sensing hydraulics that reduces fuel burn and has been developed to ensure faster cycle times to produce more dirt at a lower cost per tonne.
The Cat adage "Built to be Rebuilt" has been taken to another level with the redesigned main frame of the D11 Dozer, which delivers a lower total cost of ownership over the life of the machine.
For the latest industry and project news, subscribe to iSeekplant's flapping mouth blog below!