In this blog we showcase the largest coal mines in the world, the countries they're in, and their reserve levels! Click on one of the countries listed below to jump to their section, or continue reading and learn more about the biggest coal mines across the globe!
Keep in mind the countries with larger individual coal reserves are not always the ones producing more coal than others. Australia is the third-largest producer of coal in the world, but because it has many smaller reserves instead of fewer larger ones, it doesn't make this list. The world reserves of coal are 1.1 trillion tons.
Find out more about Australia's coal production here!
United States of America Coal Mining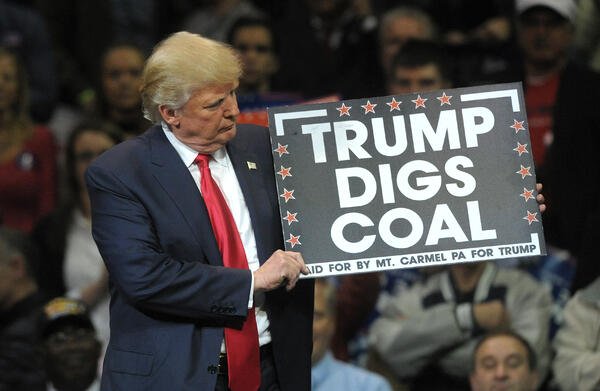 The United States has the most coal reserves of any country, with 24% of all the coal in the world. It holds 250.2 billion tons distributed widely. Montana, Wyoming, Illinois, West Virginia, Kentucky and Pennsylvania together hold over three quarters of America's coal.
The U.S. is the world's third-biggest coal consumer, producing around 9.3% of the world's coal – that's 685 million tons – in 2018. 27% of the country's electricity generation relies on coal.
1. North Antelope Rochelle Coal Mine, USA – 1.7-billion-ton-reserve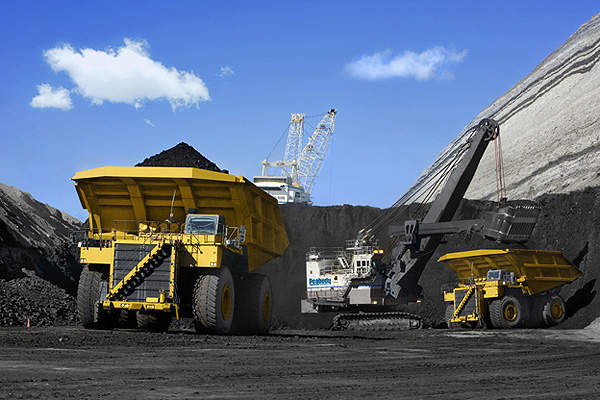 In the Powder River Basin of Wyoming, Peabody Energy operates the North Antelope Rochelle coal mine – the largest coal reserve in the world. It contains two coal mines combined into a single operation in 1999 – North Antelope and Rochelle – and three surface mining pits between them. The coal comes from a sedimentary coal deposit that produces the cleanest coal in the U.S. The coal averages 8,800 British thermal units per second (Btu/lb) and 0.2% of it is sulfur.
2. Black Thunder Coal Mine, USA – 816.5-million-ton-reserve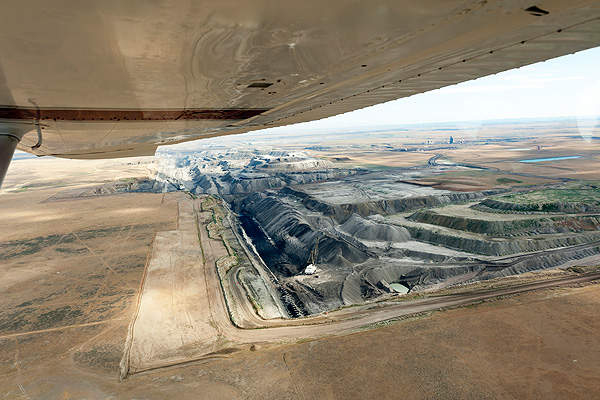 Wyoming's Powder River Basin is also home to the Black Thunder coal mine owned by Arch Coal. It is 35,700 acres across, with seven active pit areas and three loadout facilities. Black Thunder produced 71.1 million tons of raw coal in 2018, which it ships via the Burlington Norther Santa Fe and Union Pacific railroads.
3. Caballo Coal Mine, USA – 465-million-ton-reserve
Caballo Mine, owned, like the North Antelope Rochelle, by Peabody Energy, is located in Gillete, Wyoming. The mine began production in 1978 and now uses a cast blast, a dozer-push and a truck and shovel operation. It operates on a seven-day-week schedule with three inbound and two outbound shipping trains.
China Coal Mining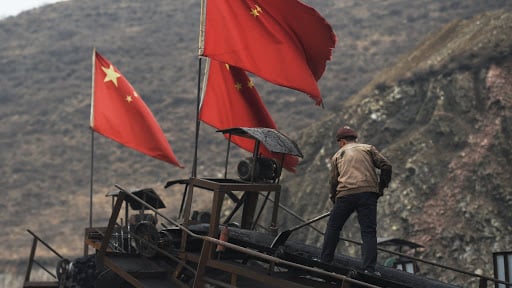 China has the fourth most coal reserves in the world, constituting 13% of the world's total. However, due to China's low export and high import rate of coal, they are the biggest coal consumer in the world. China consumed more than half of the world's coal in 2018, with over 70% of its electricity generation based on coal.
Over 70% of China's coal is found in north and north-west China, mostly in the Shanxi and Inner Mongolia provinces.
4. Haerwusu Coal Mine, China – 1.6-billion-ton reserve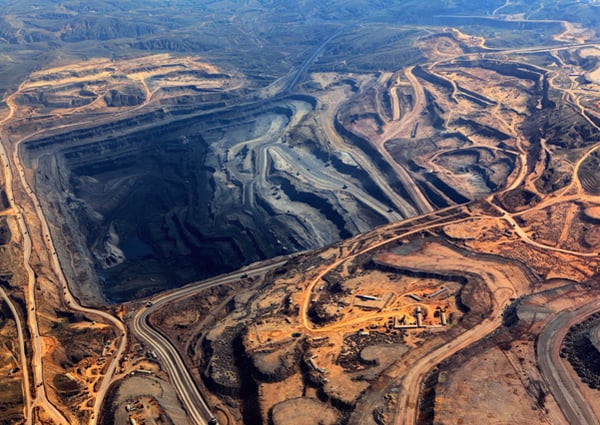 The Haerwusu coal mine is the second biggest coal mine in the world by reserves. It is also the largest open-cast coal mine in China, at 67km² in the middle of Zhungeer Coalfield. Haerwusu coalmine produces 20 million tons of crude coal every year and is estimated to last 70 years. It became productive in 2008 after China's state-run Shenhua Group spent around $1.1 billion developing it.
5. Hei Dai Gou Coal Mine, China – 1.5-billion-ton-reserve
Like the Haerwusu mine, the Hei Dai Gou coal mine is located in the Zhungeer coal field in the Mongolia Autonomous Region of China and is also owned by Shenhua Group. The mine produces up to 31 million tons annually from its 42km² planned mining area. It China's first coal mine to use AC-powered Walking Dragline.
Need to hire a machine? iSeekplant will get you free competitive quotes!
Russia Coal Mining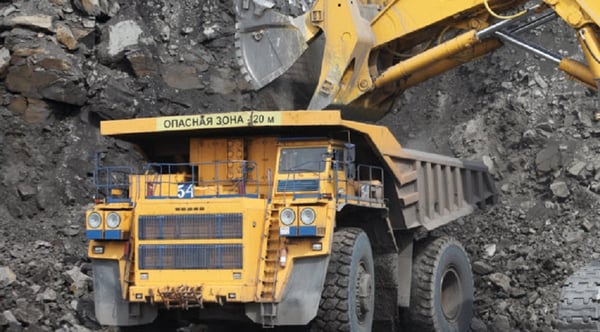 Russia has the second largest coal reserves in the world, but only its biggest mine is making this list. Russia's reserves constituted 15.2% of the world's total in 2018. Russia's deposits are widely spread, but more than two-thirds of it is hard coal or anthracite – it has the highest carbon content, the fewest impurities and the highest density of any other type of coal. Russia is the sixth biggest consumer of coal in the world, consuming the oil equivalent of 88 million tons in 2018.
6. Raspadskaya Coal Mine, Russia – 1.34-billion-ton-reserve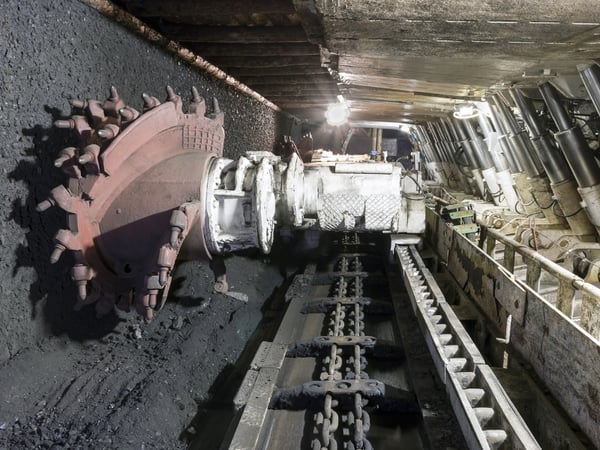 In the Kemerovo region of the Russian Federation, the Raspadskaya coal mining operation manages two underground mines: Raspadskaya and MUK-96, and one open-pit mine called Razrez Raspadsky. In 2018 they produced 12.7 million tons of 100% coking coal. They've been operational since the late '70s.
Germany Coal Mining
Germany is home to the biggest coal reserves in Europe and 3.4% of reserves around the world. Over three quarters of their coal is produced in the Ruhr Coal Basin and the Saar Basin, in North Rhine Westphalia and south-west Germany respectively. 43% of Germany's electricity generation relies on coal, with the country importing 45 million tons of coal in 2018. Their production is mostly lignite or brown coal, producing 185 million tons of it in 2018.
7. Tagebau Garzweiler Coal Mine, Germany – 1.1-billion-ton-reserve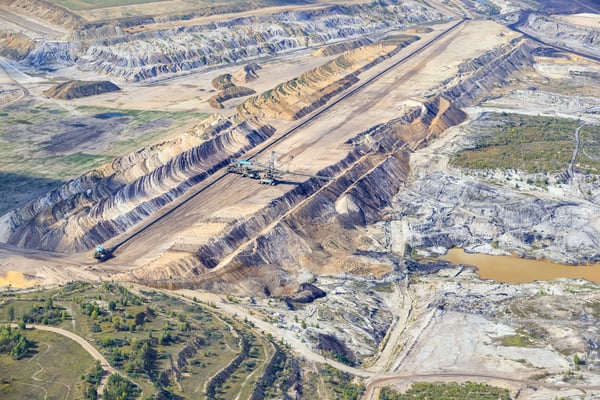 The Garzweiler coal mine is the largest open pit mine in Germany at 66km squared actual mine size, with a larger approved area for excavation. Its coal is 5-30 million years old, forming in seams up to 100m thick. Sitting at 299m below sea level at its deepest point, Garzweiler is the deepest open pit mine in respect to sea level. It produces 40 million tons of brown coal (lignite) annually and is predicted to run out by 2040.
8. Hambach Coal Mine, Germany – 1,772 million ton reserve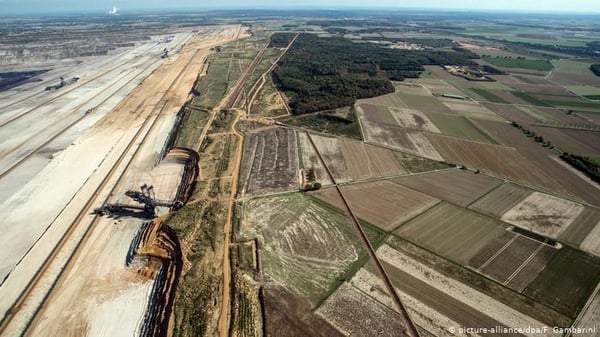 Hambach mine, in the North Rhine-Westphalia region, produces 40 million tons of coal annually from its 8,500ha approved coalfield. It utilizes conveyers 115km in total length and 1300 employees to move 240 000 tons of coal per day. Together with Garzweiler and their smaller sister mine Hurth, the operation generates 40% of the North Rhine-Westphalia region's electricity.
Poland Coal Mining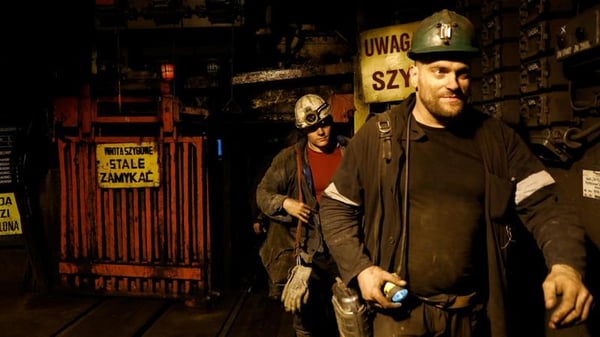 Poland's coal reserves account for around 2.5% of the world's coal, at 26.4 billion tons total. The reserves mostly sit in the Upper Silesia and Liblin Basin regions in Eastern Poland, but the country's largest single mining operation – Belchatow – is approximately in the country's center. Poland is the second biggest coal producer in Europe and the ninth biggest in the world, having produced 122 million tons of coal in 2018. Around 80% of electricity generation in Poland relies on coal.
9. Belchatow Coal Mine, Poland – 1930 million tonne reserve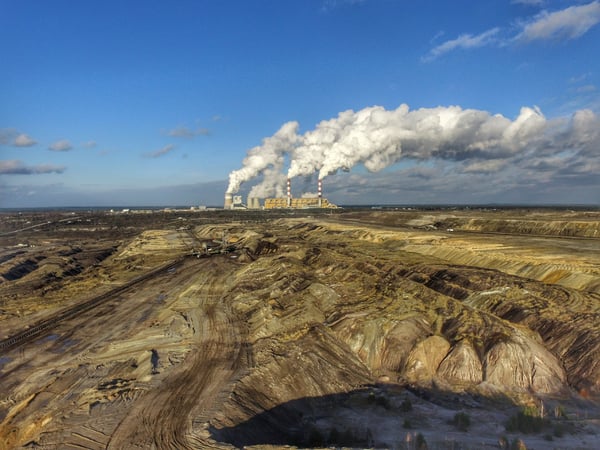 Belchatow coal mine produces lignite (brown coal) for the largest coal-fired power plant in Europe, the 2.26GW Belchatow power plant. In 2015, the mine produced 42.1 million tons of coal. After the 1960 discovery of the Belchatow deposit, the mining and power-generating project begun in 1975, since growing Belchatow's population. Poland is considering a newer mining project to fuel the power plant when Belchatow coal mine runs out, though this project has faced opposition.
Need more work? Register your plant hire company on iSeekplant for free:
Where is the best coal in the world?
The 'best,' or best quality coal in the world is anthracite, otherwise known as 'hard coal.' The quality of coal is judged based on its impurity content, sulphur content and subsequently how much energy a certain amount. Anthracite has the lowest impurity and sulphur content, producing much more energy per ton than any other kind of coal. Anthracite is found on the east coast in the US, South Africa, Australia, Western Canada, China and Russia. Two-thirds of Russia's coal reserves are anthracite.
Because of its efficiency and thus less carbon and sulphur usage per watt of power, anthracite is also the 'cleanest' coal in the world.
No-one likes to be left behind. Stay on top of the latest industry and project news by subscribing to iSeekplant's Flapping Mouth blog below!