Quick Links:
China Pakistan Economic Corridor ($62 Billion)
First breaking ground in 2015, this multi-staged project is Asia's biggest bilateral partnership and is anticipated to run until 2030. Creating over 2.5 million jobs, the partnership is seen as a ticket to the new age for the Pakistan economy with long-term implications of easing logistical and transportation costs. The Chinese and Pakistani governments remain enthused with the progress of road, rail and port redevelopment, along with aiming to forever change trade in travel on the continent. Consequently, this investment has seen plans for the creation of other mega projects including hydroelectric stations and wind power plants. Construction in Pakistan is seemingly booming with the project involving 20% of loans being made to Pakistan by China. This has caused much international debate as to how debt-heavy this project is. Nevertheless, it is quite an engineering achievement.
California High Speed Rail Project ($70 Billion)
If you've been to California, you'll know their public transport is amongst some of the most disconnected and undeveloped amenities. Hundreds of different private ownership models have caused the worst public transport in the country. Here is where the California High Speed Rail Project will flip this perception on its head. A long time in the making, this project was initially championed by the Terminator himself, Arnold Schwarzenegger, when he was Governor in 2008. At present, the 120-mile route stretches through 32 active construction sites. From San Jose to San Francisco to Los Angeles, America has done what they do best and gone big. This project implements the newest technologies to decrease the travel time for the 350km trip from Los Angeles to San Francisco to just over 2 ½ hours; about three times faster than car.
Need to hire construction equipment or services for your project? iSeekplant can get quotes for you!
Al Maktoum International Airport ($82 Billion)
Outlandish construction and Dubai are somewhat of a perfect match. Laying claim to the world's largest man-made island, canal, first net zero energy city and soon Dubailand - a monolithic theme park twice the size of Disneyland – Dubai has the most exuberant and marvelled construction. Now Dubai is constructing the world's largest airport as its crown jewel. Already bringing in over 25 million travellers through its terminals every year, the Al Maktoum International Airport is aiming to not only double or triple this figure but obliterate it. The new development has the goal of creating yearly traffic of 250 million. Consisting of five runways, 3 terminals and boasting a plethora of services, this project promises to change the modern perception of airports.
Japan's Maglev High Speed Rail - Chūō Shinkansen ($85 Billion)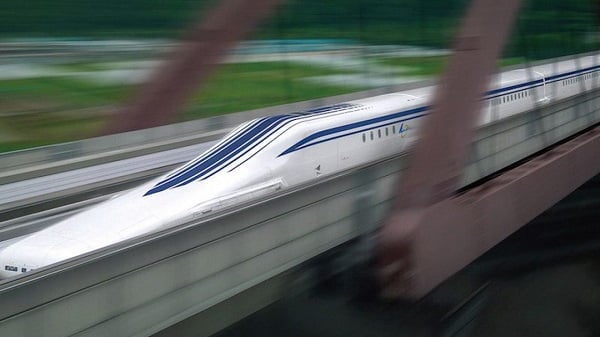 Japan's new Chūō Shinkansen line promises to make travel blisteringly fast at 600km/hr on the biggest island in the Japanese archipelago, Honshu. Connecting three of the nation's biggest cities, Tokyo, Nagoya and Osaka, the project is actualising decades upon decades of planning. This project is anticipated to pass a cost in the several trillions. Overcoming treacherous terrain and conditions, the project runs through fields, alps and under rivers in what is a piece of Japanese engineering art. Operating at double the speed of its predecessor the Tokaido Shinkansen, the Chūō Shinkansen promises to herald the next evolution of the Japanese love affair with bullet trains.
TEN-T Core Network ($550 Billion)
A grand project on a truly continental scale, the TEN-T Core Network is a network of railways, airports and water infrastructure that will move its way through the EU. Attempting to establish territorial cohesion and streamlining trade to facilitate lesser environmental strain and energy efficiency, the comprehensive network is aimed to be completed by 2050. This network is comprised of nine corridors sprawling across the corners of the continent, linking the UK to Bulgaria and Italy to Andorra. If bureaucratic collaboration can remain harmonious, this project presents itself as being a mega project that will define the 21st century.
Hire equipment for your next project with iSeekplant!
iSeekplant offers a directory involving thousands of suppliers across Australia in all capital cities and rural areas. Contact our team using the Get a Quote tool for free and competitive quotes on construction equipment.
Subscribe to iSeekplant's Flapping Mouth Blog below to stay informed on the current industry news and projects!
(Image sources: Structural Engineer, Japan Rail Pass)