Our suppliers offer a diverse range of compactors, so selecting the most relevant machine can be a headache at the best of times. Luckily, we've made a compact list of the top 5 tips to consider before hiring a compactor for your next job.
1. What are the different types of compactors available?
Compactors are a form of machinery used to compact or reduce the volume of a wide range of materials, ranging from organic biomass to general by-product waste. Whilst being relatively limited in their overall ability, compactors are used across a wide range of industries including construction and retail.
Stationary Compactors
Stationary compactors are used in a wide assortment of industries and can be implemented into a workspace to replace bins. With many compaction ratio options available to suit your workplace, these compactors can provide a great return on investment (ROI) when compared to regular waste bins. Bailors are also used as a stationary compactor for organic materials, as well as a logistical tool to decrease the size of recyclable material with cardboard and plastic. This allows for more efficient transport once compressed and tied up.
Available in both soft and hard soil options, soil compactors are generally seen in the construction industry to disperse air pockets found within the soil or construction aggregates. This provides a solid base in the construction of roadways and site preparations of industrial, commercial and residential areas.
Similar to soil compactors, rollers are used to compact concrete, asphalt, soil, aggregates and gravel. Rollers, also known as road rollers, are often used during the construction of roadways and foundations, as well as landfills and agricultural work.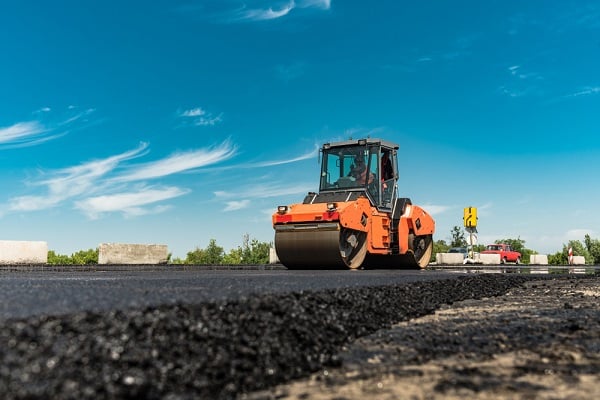 Plate Compactors
Plate compactors consist of a hydraulic press and flat plate used to compact soil and gravel on construction sites for a flat surface. Powered by either diesel or gasoline, this compactor is available in a variety of sizes depending on the project requirements. Smaller compactors feature manual options for operators or larger mountable attachments for machines.
Vibratory rollers feature a drum that can utilise both static (weight) and dynamic (vibration) forces to compact a range of material including soil and asphalt. This compactor is essential for a high-quality load-bearing capacity of the desired compacted surface.
2. Why do you need a compactor?
With so many compactor hire options available on iSeekplant, it is important to consider why you actually require a compactor. If you're on a site that utilises a large range of soil or aggregate materials, a more versatile option like a roller compactor can have a better ROI by reducing the required machines on site.
Need to hire a compactor? iSeekplant has you covered with suppliers across Australia!
3. Consider the compactor size for the job required
Before hiring a compactor, think about where you will use the compactor and whether a smaller compactor will be more efficient. Smaller compactors can often fit into hard to access areas and reduce the risk of overpacking your material. However, in some cases, you'll require a larger compactor to get the job done quicker.
4. What are the compactor licensing requirements?
There are no licensing requirements for load shifting equipment outside of forklifts, however operators are still required to be competent in their operation of the machinery. A training statement of attainment in roller operations (RIIMP0317F) is deemed an acceptable form of competency.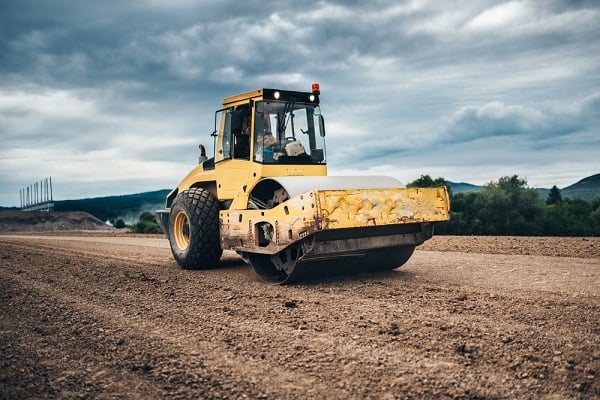 5. How to be safe with a compactor?
Risks and hazards are associated with all machinery on construction sites, therefore safety management plans are put in place to eliminate risks surrounding injury for both the operator and others. This plan considers and prevents the hazards that could potentially occur with the size of a roller, incompetency of the operator and overall site layout. View our blog on the most common hazards that occur on construction sites, along with our 5 general tips for creating a safer construction site.
Where to hire a compactor?
iSeekplant has compactor hire available for your next project. Be sure to use our get a quote tool to receive quotes from our large portfolio of trusted local roller suppliers in Brisbane, Canberra, Melbourne, Sydney, Darwin, Adelaide and Perth. Check out our roller and compactor hire rates guide for an indication on fair hire prices, otherwise contact us on 1300 619 913 or projects@iseekplant.com.au.
Subscribe to the Flapping Mouth Blog to stay up to date with the current industry projects and news!