*Last updated: 23-03-2020
We've collated the list of the biggest gold mines in Australia, and you may be surprised to see just how much gold we mine down under.
Gold has had a significant impact on the history of Australia, and the first gold rush was in 1851 after it was found in New South Wales. The Bathurst gold rush was just the beginning and led to discoveries in Victoria and Western Australia. These gold discoveries boosted the economy, leading to the development of foreign trade, transportation, communication and many inland towns.
1. Boddington Gold Mine, WA. Owned by Newmont Mining.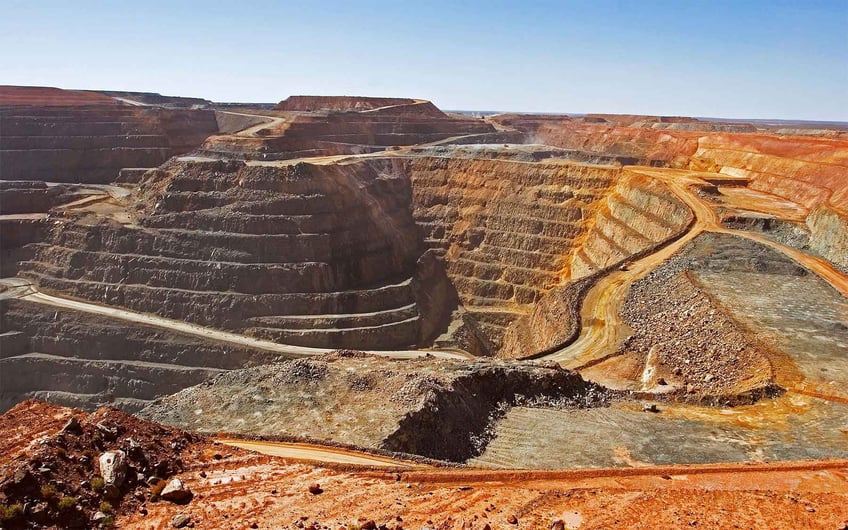 Boddington Gold Mine is located in Western Australia, approximately 130km south-east of Perth and is now the largest gold mine in the country.
Up until June 2017, Boddington was producing 739,000 ounces of gold, and the expansion is expected to increase this number to an average of 850,000 ounces of gold per annum over its remaining lifetime.
The mine was started in 1987 and bought by Newmont in 2005. Newmont also bought out AngloGold in 2009, becoming sole owner of the mine, which is expected to have more than 20 years of life left. Boddington will soon be expanding after Newmont Mining was approved for a cutback worth $400 million which will add years to its operation.
2. Kalgoorlie Super Pit Gold Mine, WA. Owned by Kalgoorlie Consolidated Gold Mines Pty Ltd (KCGM).
In 1893, Dan Shea, Thomas Flanagan and Paddy Hannan found almost 100 ounces of gold in what we now know as Kalgoorlie-Boulder. This led to a gold rush and the Golden Mile was discovered, which is one of the world's richest gold deposits.
In the 1980's, Alan Bond began buying up all of the individual leases to create one large company within the pit, so gold could be mined at a lower cost. He didn't have much luck but by 1989 the entire area was combined into Kalgoorlie Consolidated Gold Mines Pty Ltd (KCGM).
Over the past 25 years, the mine has produced approximately 800,000 ounces of gold each year, and was the biggest gold producer in Australia until Boddington took over in 2012. For those who want to see the mine up close, the Super Pit is one of the only mines in the world that you can see with a tour.
3. Telfer Gold Mine, WA. Owned by Newcrest.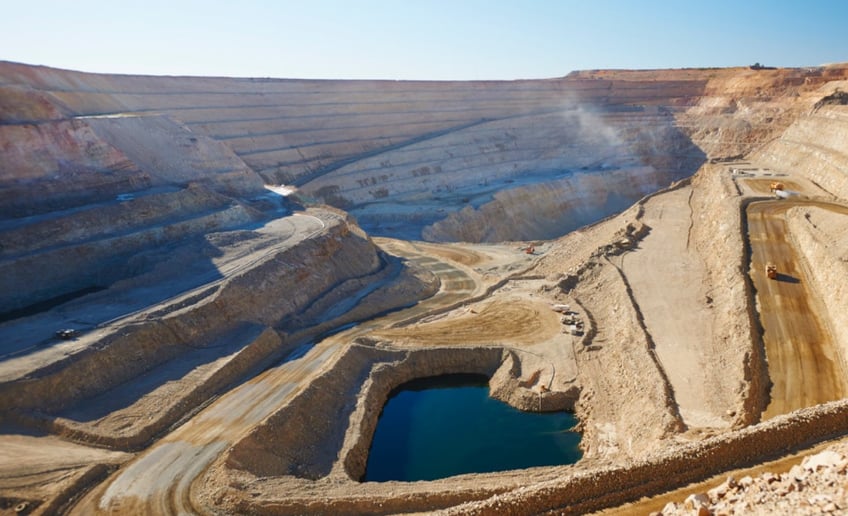 The Telfer gold mine is located in the Great Sandy Desert in Western Australia and owned by Newcrest. This fly-in-fly-out mine produced 6 million ounces of gold from when it opened in 1975 until it closed in 2000. It then reopened in 2004 and has produced more than four million ounces since then, producing 520,309 ounces in 2015 alone.
Telfer is comprised of the Main Dome and West Dome open pits along with the Tefler underground mine. The ore mined from these sites is then processed by a massive, dual-train, communition circuit followed by flotation and cyanide circuits, which produce gold doré and copper-gold concentrate.
This mine is also surrounded by several semi to advanced exploration targets, which means this mine is well placed to continue the growth of its gold output. Newcrest is also utilising a new exploration model to identify more regional targets for expansion.
As of 2016, the forecast life for the Tefler Gold Mine is until 2021 for underground operations and 2018 for open pit operations.
4. Jundee Gold Mine, WA. Owned By Northern Star Resources.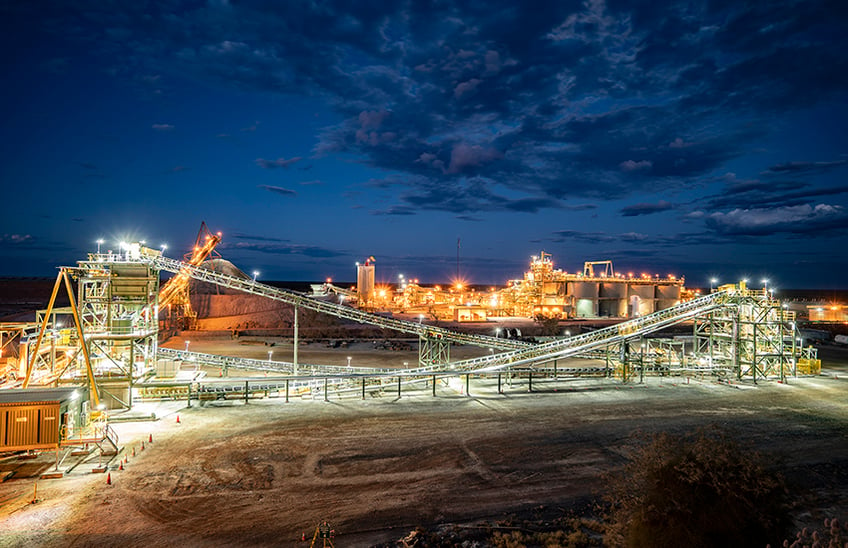 Jundee was bought by Northern Star Resources in 2014 for $82.5 million and produced 499,000 ounces in 2015. Located in Western Australia in the Northern Goldfields Region, (520 km North of Kalgoorlie and 45 km northeast of Wiluna), production began in 1995 from open pits and then from 1997 from the two underground mines.
Currently, all ore at the Jundee gold mine is sourced from underground operations. There are three underground portals used to access the various underground lode structures, these are, Barton, Gateway and Invicta. The Barton and Invicta portals both contain three actively working ore bodies, while the Gateway portal contains two. The mining is being carried out by an up-hole long-hole open stoping sequence.
The Jundee processing circuit uses a conventional CIL plant with a hard rock processing capacity of approximately 1.35M tonnes per year.
5. Lake Cowal Gold Mine, NSW. Owned By Evolution Mining.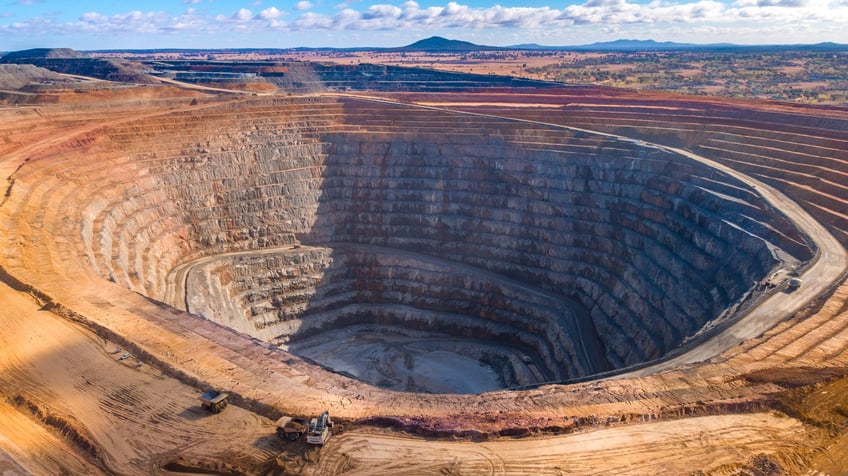 Evolution Mining bought the Cowal gold mine from Barrick Gold in 2015, and the mine (located 350km west of Sydney in New South Wales) has an estimated production of between 230,000 and 260,00 ounces per annum.
This is an open pit mine with approximately two million ounces of gold spread around the mine, which will be in production until at least 2024. Evolution has described the mine as one of the most attractive gold assets in Australia and is planning to further explore the mine for gold.
A number of different faces are producing ore in the Lake Cowal open pit and mining is carried out on this project by a fleet of machines owned by Evolution mining. Pit benches are 9m in height mined as 3m x 3m flitches. Ore is hauled by truck from the pit face to either a stockpile area or directly fed into the primary crusher.
How many gold mines are in Australia?
According to

The Department of Mines

, there are 66
operational
gold mines in the country.
This includes
14 of the world's largest, 11 of which are in WA
making it Australia's major
gold
producer, accounting for almost 70% of
the nation's
total
gold production
.
What is the biggest gold mine in Australia?
The largest gold mine in Australia is the Boddington Gold Mine, located in Western Australia. The mine is approximately 130km south-east of Perth and eclipsedthe Super Pit as Australia's largest gold mine back in February 2010.
Who is the largest producer of gold in the world?
Currently, China is the number one producer of gold in the entire world, with an estimated 455 metric tons of gold being mined in China since 2016. China's gold production ramped up exponentially after they began digging for the precious metal in the 1970s, although it wasn't until 2007 that they overtook South Africa as the world's top gold producer.
What is gold?
Gold, in its purest form, is a bright, reddish yellow, soft, malleable, dense and ductile precious metal. Gold's symbol on the periodic table is 'Au', and its atomic number is 79.
What is gold used for?
Gold has a number of uses - it's often alloyed with other metals such as copper, platinum, silver or palladium to increase its strength, as it's a relatively soft metal. Gold alloys are used to make a number of items like jewelry, dental fillings, coins, decorative items and more. The amount of gold in any given alloy is measured with a unit called a Karat.
How is gold mined?
There are 4 different ways to mine gold - those are placer mining, hard rock mining, byproduct mining and by processing gold ore. Most of the world's gold is mined through a technique called 'hard rock mining, where an open pit or underground mining tunnels are used to retrieve the gold from the rock.
Which country has the most gold?
The United States of America has the most gold at 8,133.5 Tons. Germany, Italy and France are 2nd, 3rd and 4th respectively. Germany has about 3,373 tons, Italy 2,451 tons and France 2,436 tons of gold.
Want to learn more about mining in Australia? Check out our article on Australia's 6 biggest mining companies.
To keep up-to-date with the latest industry and project news, subscribe to iSeekplant's flapping mouth blog today!
Become a supplier on iSeekplant and make a free profile today.
Sources: ABC News, Redz Australia, Superpit, Mining-Technology, IB Times, Sydney Morning Herald, Newcrest, Australian Mining, NSR Ltd, The Australian, Evolution Mining.