Scrapers are a handy piece of earthmoving equipment that are most commonly used in the agriculture, mining and construction industries. This machine scrapes the surface of the soil using a large blade, then as the machine moves forward, the dirt is transferred into a wagon. There is a range of scrapers available depending on the size of your site and the quality of earth you need to move.
With a number of brands available on the market, it can be hard to choose which scraper is the best. The following manufacturers offer quality scrapers, specialising in customised models. The following companies are regarded as the best and most popular scraper brands.
1. Caterpillar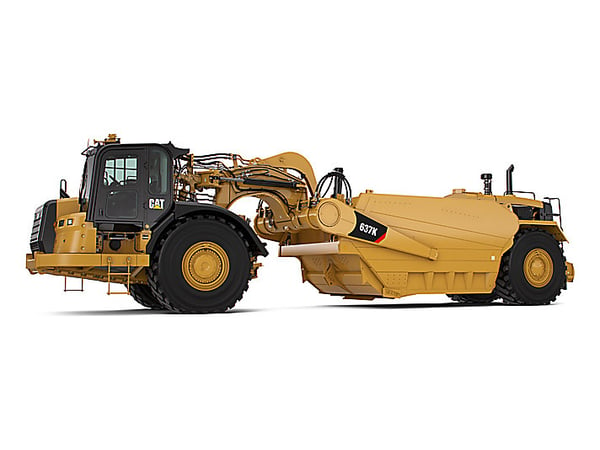 Caterpillar is the most popular construction machinery brand in the world and with that reputation, they must be doing something right. They dominate the Australian scraper market with scrapers that can survive our hot, arid climate. They offer a range of scrapers including wheel tractor scrapers, elevator scrapers and open bowl scrapers.
Caterpillar offers more spacious cabins in their scrapers, providing for a more comfortable experience for their drivers. CAT has also worked hard on improving the structure of the elevator scraper's structure to reduce chain wear which consequently improves torque.
2. John Deere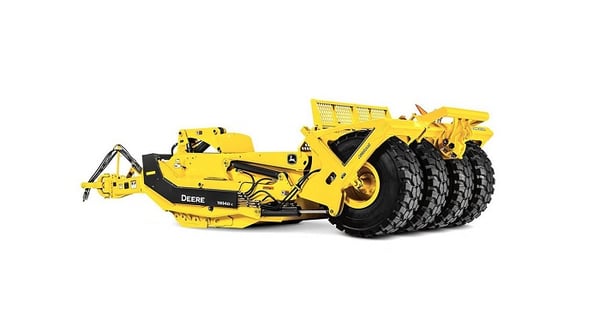 John Deere specialises in offering a range of pull scrapers with a maximum capacity of 10.7 cubic metres for their carry-all scrapers and 12.8m3 for their ejector scrapers.
John Deere also offers scraper special tractors designed to help you operate your pull scrapers with less effort. These machines are diesel-powered and are designed to have lower emissions and more fuel efficiency than other machinery. The scraper special tractor has in-built technology to maintain the lowest RPMs possible at each setting to ensure you save fuel. These tractors also have specialised suspension so the vehicle suffers less wear and tear and the operator can work comfortably.
3. K-Tec

K-Tec is a relatively new scraper manufacturer, having only being established in 2000 and going into full-scale production in 2004. Throughout their existence, K-Tec has focused almost exclusively on the design and manufacturing of scrapers. K-Tec prides themselves on innovation and ensuring their products have a long working life.
K-Tec's product offering includes the following models of scrapers:
Direct mount
Train
ADT
Land Leveller
Former Manufacturers
Terex is a company that used to manufacture scrapers but in recent years they have moved towards specialising in cranes and utility equipment. Plenty of their scrapers still exist on the second-hand market and are of good quality. Although, as they are no longer being manufactured there likely may be a shortage of spare parts for these machines, which will make future repairs and maintenance difficult.
If you need to hire a scraper for your next project, then the best place to visit is the iSeekplant for a free quote. We have a wide range of scraper suppliers located across Australia in Brisbane, Sydney, Melbourne, Darwin, Canberra, Perth, Adelaide and regional areas. We are more than happy to put you in touch with a supplier if you contact us on 1300 691 912 or projects@iseekplant.com.au.