What are the concrete truck prices in Australia? Concrete is an essential material used for various construction projects, including foundation slabs for houses, driveways, sheds, roads, patios, swimming pools, and walkways. For large construction projects, mixing concrete manually can be laborious, time-consuming, or in the worst-case scenario, impossible.
For this reason, many contractors often rent concrete trucks or concrete mixers to ensure that the required amount of pre mixed concrete is readily available at the worksite. If you're planning to rent a concrete truck for your construction project, it is important to know concrete truck prices and rental rates. Continue reading to discover more about concrete pump truck rental prices.
What is a concrete truck?
A concrete truck is a truck featuring a concrete mixer – installed on the back – that is designed to mix concrete and transport the pre mixed concrete to the construction site. The mixer makes it possible to mix all of the raw materials for the concrete in a uniform and even manner. Mixing can either be done during transport or at the worksite. Also, a concrete mixer may be installed on the back of a heavy rigid truck to form the concrete truck.
What's more, the concrete truck features a revolving drum which helps provide continuous movement, thereby preventing the concrete from becoming dry during transport. Older models of concrete mixing trucks use a tip-and-pour model, while newer models use a pump to release the concrete, respectively. Whether you're pouring concrete for your new driveway or building, a concrete truck allows workers to mix a large quantity of concrete at a quicker pace and with ease.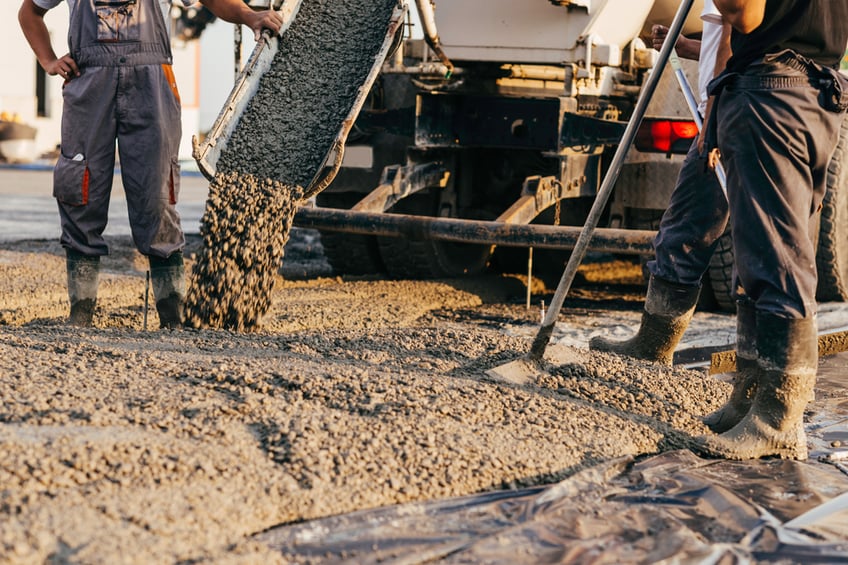 What is the cost to hire a concrete truck?
If you have a construction project that requires a large volume of concrete but don't want to spend time mixing the concrete manually, hiring a concrete truck may be the ideal option. In Australia, the average cost to hire or rent a concrete truck ranges from $200 to $300, in addition to the cubic metre price of pre-mixed concrete being ordered and goods and services tax (GST).
For instance, if the concrete truck costs $250 including GST per cubic metre, the cost to supply and deliver one cubic metre of concrete to your construction site would be between $450 and $550 including GST.
Furthermore, the overall concrete pump truck rental prices will depend on various factors such as:
The size of the concrete mixer
Size of the concrete load
Concrete volume required
The duration or length of hire
Whether you are renting a gas or electric-powered concrete mixer
Size and capacity of the concrete truck.
Also, the price of concrete may influence the concrete truck load cost.
*These prices are a baseline across Australia, but may vary depending on individual contractors, the supply, and more.
What is the average cost of concrete?
Concrete can cost as much as $350 for 40 MPa strength, although the average price per m3 (cubic metre) is around $200 to $300. Different factors such as the local costs, the type of concrete you purchase, and any necessary additions and mixtures all contribute to pricing variations. If your project is large or you purchase concrete regularly, you may be eligible for a discount.
How much is a cubic metre (m3) of concrete?
There is a reason why concrete is sold per cubic metre. It's because, before setting and hardening, concrete is a liquid, and calculating m3 is equivalent to figuring out its volume. A sidewalk, driveway, or other concrete structure's slab's height, length, and breadth must be measured to determine the slab's volume. This will give you an idea of how much concrete you'll need per cubic metre; 1 cubic metre is equal to 1,000 litres.
How much does concrete cost per square metre?
Be aware that some concreters prefer to offer quotes for the cost of concrete per m2. Depending on your location, you may expect to spend:
$100 to $150 per square metre for an exposed aggregate finish,
$65 to $90 per square metre for reinforced concrete, and
$60 to $85 per square metre for normal class concrete.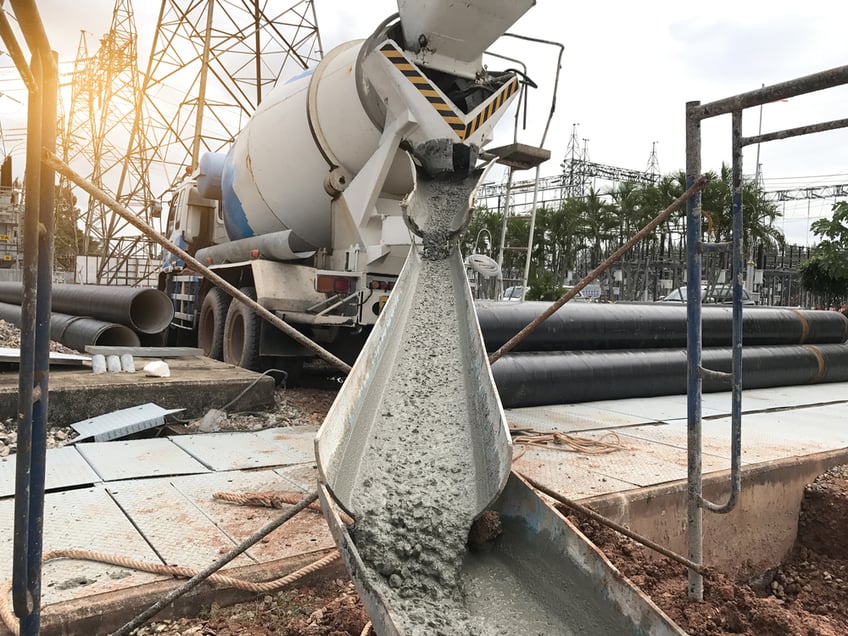 What are the benefits of renting a concrete mixer or truck?
Here are some of the benefits of renting a concrete truck or concrete mixing truck for your construction project:
Cost-Effective: Whether you are building an extension on your property, laying a concrete slab, or fixing your driveway, concrete trucks offer a convenient and cost-effective solution to provide pre-mixed concrete needed for the construction job.
Different Sizes: Also, concrete trucks are available in different sizes and capacities to deliver pre-mixed concrete for small, medium, or large jobs. Hence, you can always rent a concrete mixer truck that can provide the adequate amount of pre-mixed concrete you need on the construction site.
Appropriate For Your Task: Unless you're a contractor, you only have a limited need for concrete trucks. Rather than buying one, you can simply rent a concrete mixer truck that is appropriate for the construction task you are working on. Also, you won't need to maintain the truck in the long run.
How much does pre-mix concrete cost?
Pre-mixed concrete is normally supplied by truck and poured via a chute. Pre-mixed concrete can be ordered by giving the supplier information such as:
The delivery location.
The purpose of the concrete (e.g. a driveway, pathway, or foundations).
The volume in cubic metres that you require.
The concrete's class (normal or special class).
However, it is usually a good idea to order a little extra concrete than you think you'll need, around 10% more – just in case. Rounding up your order is also advised by concrete contractors to remain on the safer side.
Concrete truck rental – dry hire vs. wet hire
For concrete truck rentals, wet hire includes renting the machinery and an operator. Conversely, in a dry hire, you will only be renting the concrete truck only. Hence, if you rent a concrete truck on dry hire, you will be required to operate the machine yourself.
What is the cost of hiring a concrete mixer truck driver?
Operating a concrete mixer truck requires having extensive experience and the necessary licenses. Also, the truck driver must be ticketed and competent. The average hourly pay for a concrete mixer truck driver is between $25 and $29. Hence, if you are renting the machinery on wet hire, you should factor this into your concrete pump truck rental prices costs.
Minimum load Costs
Most companies require a minimum order of 3 cubic metres for delivery. A fee of $80.00 per metre cube is charged for a load of concrete truck delivered to the construction site.
Cost for unloading or returned concrete
Some rental services allow over ordered or surplus concrete to be returned using the concrete truck. In the event that you do not use all the pre-mixed concrete, the average cost of unloading or returned concrete is $150 per m3.
Find concrete trucks for hire with iseekplant
Concrete trucks come in a wide selection of sizes, configurations, and types capable of handling your various construction needs. If you are a homeowner, developer, contractor, or builder with construction projects that require a large amount of concrete, you may want to hire a concrete truck to deliver pre-mixed concrete or mix the concrete on site.
Contact us today at iseekplant to request quotes from different professional concrete truck rental services to compare prices with our Get a Quote Tool. We make it easier for clients to have easy access to thousands of concrete truck rentals across Australia and seek professional advice regarding the right concrete truck prices. Our trusted team can help you find the right concrete mixer truck that fits your needs and budget. Get in touch with our projects team via email to find out more information about concrete truck hire.
Download our seeker app today and have hundreds of suppliers at your fingertips. With a few clicks have someone on site helping you get your project done.