When do you need a licence to operate a tractor?
If you need to drive your tractor on public roads there are a number of state restrictions you need to ensure you are aware of. In Victoria, if you have a car licence you can drive any size tractor and trailer without restriction but if you have a learner car permit you need to prove 10 or more hours of tractor driving experience.

In Queensland, tractors are able to be operated on public roads by people who hold a license that is appropriate to the tractor's weight. Whereas in Western Australia you need to obtain a light rigid, medium rigid or heavy rigid depending on the weight of the tractor, to operate it on public roads. However if it is a one off need, you can apply for authorisation with just a car licence.

In Tasmania you must be at least 16 years old, the tractor must have a gross vehicle mass of 15 tonnes or less, you need to hold a current car or learner car licence and you can only drive in a 10km radius from the boundary of the property where the tractor is homed. In South Australia on the other hand, you need to apply for an exemption, either a permit or notice, from the National Heavy Vehicle Regulator.

In New South Wales you are able to obtain a conditional registration with a class c car licence to drive your tractor on public roads, however there are a number of restrictions for oversize and overmass vehicles so it is best to seek advice before going ahead. Whereas in the Northern Territory and the Australian Capital Territory you only need an open class c driver's licence to operate a tractor on public roads.
What training should you have before operating a tractor?
While there are no courses or qualifications you need to undergo to operate a tractor you must be able to clearly demonstrate your ability to perform the tasks related to your work as well. This includes having a clear, in-depth knowledge of health and safety regulations and potential hazardous situations. Hazardous situations where utmost care much be taken are:
there is a risk of the tractor overturning and ROPS and seat belts have not been fitted
it is necessary to carry passengers and protective frames and where seat belts are not provided
the tractor is to be operated in an area where it is not practicable to totally separate the tractor operation from other workers or non-workers eg. children.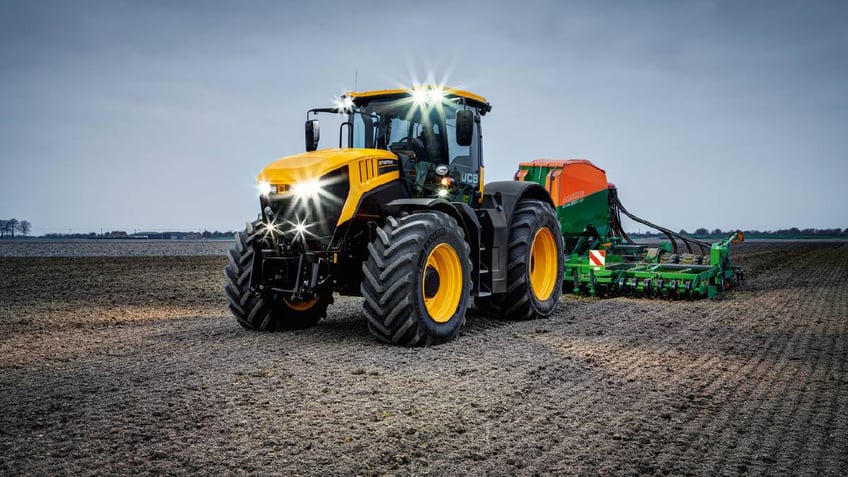 While, as it has been said, no formal training needs to be undertaken to operate a tractor it is strongly advised that if you cannot receive training from an experienced tractor operator you attend training. This will mean that before you need to operate a tractor you are familiar with how it functions and the necessary health and safety related to operating a tractor. Before you operate a tractor you should be familiar with:
information contained in the manufacturer's operating instruction handbook
tractor controls and instruments, brakes, clutch and gears
tractor safety features eg. guards, seat belts
comfort controls eg. adjusting the seat to be in reach of all controls
operating instructions including starting, moving off and how to stop the tractor
regular service procedures required
proper attachment of implements.
Want to hire a tractor?
Now that you know all the rules and regulations for operating a tractor in the various states of Australia, are you ready to hire a tractor? iSeekplant has a number of tractor hire suppliers in Brisbane, Sydney, Melbourne, Canberra, Perth, Darwin and Adelaide. Be sure to contact the iSeekplant team or use iSeekplant's Get a Quote tool for the best tractor hire rates.
To stay informed about the current industry news and projects in Australia, subscribe to the Flapping Mouth Blog below!