When you're going to hire a dozer for your next project, it's important to recognise whether or not a licence or ticket is required to operate the machine. Although dozer hire is typically fulfilled with an operator that comes with your machine, it's worth looking into what legal requirements must be met to operate the dozer yourself.
Do you need a licence to use a dozer?
In short, no - you don't need a licence to operate a dozer! In fact, there is no such thing as a 'dozer licence'. Earthmoving or Particular Crane certification (EPC) is the closest thing to the concept of a dozer licence, and since the implementation of the Work Health & Safety Act 2011, an EPC certification is no longer required for the operation of a range of equipment, including dozers.
As licensing was considered a highly restrictive form of regulation, it was concluded by both industry and government at a national level that instead, load-shifting classes of plants would no longer require a licence, as they did not represent as high of a risk.
For most dozing projects, rather than a licence that requires renewing, you now need to prove you have the adequate skills and know-how to operate a dozer at the time of hire/operation.
However, this does not apply for non-commercial use on private property!
No licence or certification is needed if you are hiring a bulldozer for a DIY project on private property, although a machine supplier will brief you on general operational use and safety.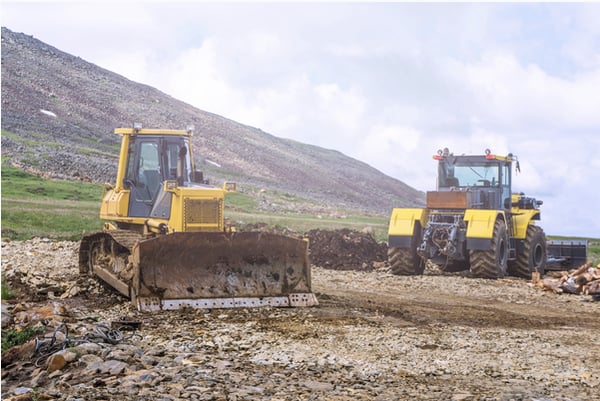 How can I prove my dozer competency?
Outside of dozer hire on private property for non-commercial use, there are a number of factors to consider before you jump into your next bulldozing project. It's necessary to prove your competency in order to operate your dozer, and there are a few ways you can go about that.
According to WorkSafe QLD, "as the PCBU with management or control of the plant, you must ensure that operators are competent to use the equipment". Under the new rules, the business managing the work site is now responsible for ensuring the person that will operate the machine is competent in doing so. Businesses can facilitate this by means of certification.
The management or business in control of the plant (or the supplier in the case of residential DIY project hires) must ensure:
Operators receive adequate information, training, instruction and supervision
Operators are competent
Appropriate use of equipment to minimise any risks to health and safety.
Be wary though, you will be required to have a high-risk work licence for activities that cover demolition and asbestos removal, as well as the operation of certain types of cranes and hoists, boom EWPs, forklifts, boilers, steam turbines, and reach stackers.
What other requirements are there for a bulldozer operation?
There are a number of courses available in Australia that you can undertake to learn the best practices in operating dozers and other plants.
These courses are fantastic on your resume should you need them, and are great for dozer hire operations. There are some basic requirements that typically must be met when you go to apply for a bulldozer accreditation.
Some of these include:
Be able to read and write basic English
Pass a language, literacy & numeracy assessment (LLN)
Minimum 16 years of age
Provide two forms of identification
Wear steel-capped or safety boots on site; sun protection - hat, long sleeves, and pants are also recommended
Check your local area for training companies that can help you become a better driver/operator.
Where is the best place to hire a dozer?
Dozer hire can be tricky at times, especially if you don't have a background in construction. The best place to gain access to a vast range of local dozer hire suppliers is through iseekplant. Our directory has thousands of dozer hire companies that are just a few clicks away!
Weaving throughout Australia far and wide, our network is inclusive of Brisbane, Sydney, Melbourne, Canberra, Perth, Darwin, Adelaide and beyond so you can trust that we will find a supplier for you.
Use the iseekplant get a quote tool to receive an obligation-free quote from one of our friendly operators for your next bulldozer project. Also, check out our dozer hire rates guide for a list of prices that you may expect to receive. To keep up to date with all of the latest industry and project news, subscribe to iseekplant's Constructionsht blog below!