Achieving your dream home takes a lot of work – and perhaps more importantly, resources. Whether you're renovating your property or building a house from scratch, your first obstacle to reaching that goal is usually how much you're going to spend.
To help you take that first step, we've put together a guide on the cost of labour hire in Australia. Let's get right into it.
Rundown of common tradie rates
The average builder hourly rate can range from $70 to to $120 per hour, although this will likely vary depending on several factors such as location, type of structure, and project scope, (more on this later). This hourly rate changes depending on the type of tradesperson as well. Here are the most common tradies hired for such jobs, and their respective labourer hourly rate.
Bricklayer
A bricklayer (otherwise called a "brickie") is a craftsperson skilled at laying bricks and other forms of masonry. They also repair bricks and mortar joints, and lay stonework, among others. Brickies typically work in pairs: one mixes the cement, while the other lays the bricks. Each earns $40 to $60 per hour on average, although this depends on the type of work involved.
Carpenter
Casually referred to as a "chippies", carpenters are tradespeople who traditionally build, erect, renovate, install, and fix structures made of wood, wallboard, plywood, and various other materials. Chippies charge anywhere between $40 to $120 per hour. The most skilled and experienced ones usually cost upwards of $80, and they're worth it.
Concreter
As their name suggests, concreters are tradespeople who specialise in mixing, pouring, and finishing concrete. They pour concrete bases for permanent structures like floors, bridges, and ramps, which need to be sturdy and long-lasting. Concreters charge $40 to $67 per hour, which may sound expensive, but their use of specialised equipment will speed up your project and keep your overall concrete cost down.
Demolition contractor
If you need to tear down structures in your construction or renovation project, then you'll likely need to hire a demolition contractor. A demolition contractor would likely cost at least $40 per hour, but the average would hover around $75 per hour. For minor jobs, costs can go as low as $50 per hour.
Electrician
Also known as "sparkies", electricians are tradespeople who specialise in electrical wiring of buildings, transmission lines, and electrical equipment. Like other professionals in this list, sparkies charge per hour and the cost can range from $80 to $130. For more details, check out our Electrician Cost Guide.
Painter
On average, painters charge:
$20 to $30 per square metre for interiors
$15 to $45 per square metre for brick exteriors
$12 to $60 per square metre for timber exteriors
Expect to spend about $4,000 to get a professional to paint a small apartment, or up to $20,000 to paint a four-bedroom residence.
Tiler
These tradespeople don't just lay tiles; they also prepare surfaces, cut tiles, and apply grout and waterproofing. On average, tilers charge $45 to $65 per hour.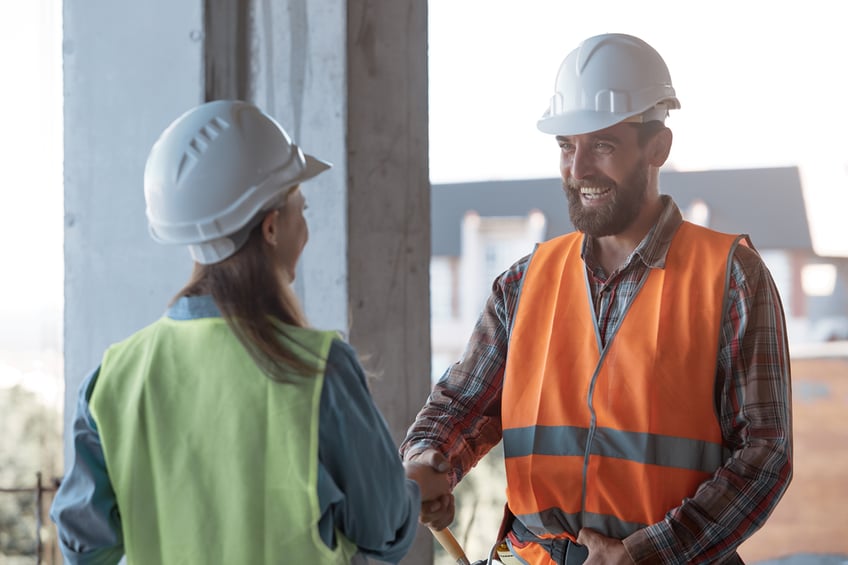 Factors that affect labour cost
Several variables influence general labour pay rates. These include (but are not limited to) the following:
Experience and specialisation
Hiring a builder with several years of experience in providing quality work to residences and commercial establishments will naturally cost more than relative newcomers.
That's because seasoned tradespeople have accumulated knowledge and equipment to ensure that the work is carried out properly, with the least amount of mistakes and interruptions.
Likewise, performing specialised work that's customised to suit a client's requirements will cost more. Specialisation and customisation require more work, and thus, demand higher pay.
Supply and demand
Market forces affect labour cost as well; specifically, the number of tradespeople operating in your area, and the amount of demand for their services.
For example, if more homeowners are starting renovation and expansion projects in your neck of the woods and there's not enough construction workers to complete them, then expect the cost of their services to go up.
Type of project
Your expenses also depend on the type of structure you're asking them to build. Are you renovating your property? Extending your kitchen? Constructing a turnkey house?
The price tag for each are different. Knowing how much these projects cost can help you plan your budget. Likewise, being specific with your contractor will help you get more accurate quotations.
Location
Your project costs differ depending on where you are. For instance:
The labourer hourly rate in Western Australia is $40 per hour, which is the lowest in the country.
The highest is $55 per hour in South Australia.
Labour cost in Queensland, Victoria, and New South Wales is around $50 per hour.
How do you calculate labour cost?
Here's the formula to calculate labour cost, as per the Office of Best Practice Regulation:
Labour cost = wage + non-wage labour costs
Simply add up wage costs per hour and the corresponding non-wage labour cost (e.g. superannuation, insurance contributions, labour taxes). Note that while tradies are charging an average of about $70 to $120 per hour, they have several costs to consider in running their business. This includes:
Days they don't or can't work (e.g. sick days)
Costs for required training (e.g. skills and safety training)
Their superannuation
Travel expenses
Buying materials
Upkeep for their equipment and vehicle
Marketing expenses
Salary for their employees (e.g. receptionists, accountants)
Overhead (e.g. rental, utilities, internet)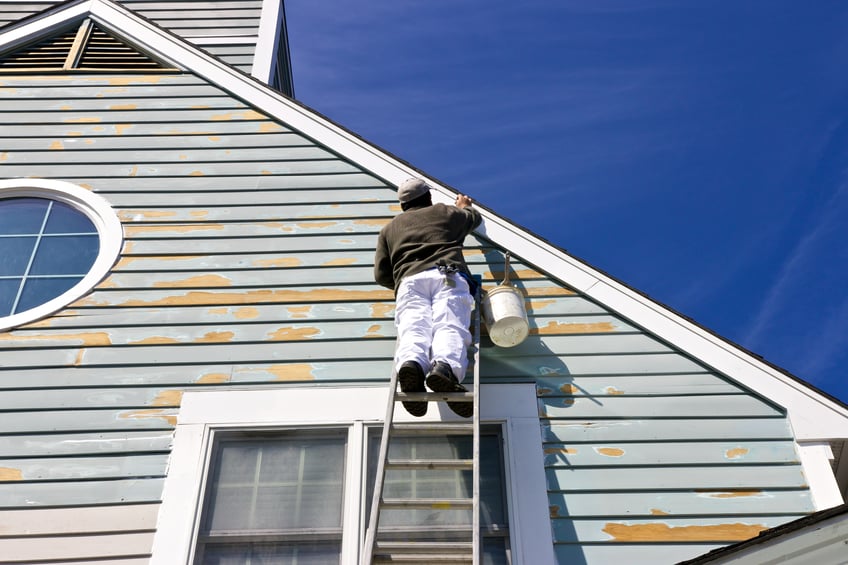 Examples of common building services
Builders are usually asked to do the following types of jobs:

Commercial establishment construction

Commercial structures typically need more detailed construction plans to ensure they follow government regulations. Building commercial structures may cost from $2,000 to $5,500 per square metre.

Granny flats

A granny flat is a secondary dwelling on a property. Prepare to spend $10,000 for something prefab, and up to $120,000 for a specially made structure.

Home extensions

Such projects may involve single-storey or a second-floor addition. They may cost around $965 to $2,710 per square metre.

House and land packages

This package deal occurs a piece of land and a home design is bundled in one process, but has two contracts in place.

New home construction

A single-storey house can cost from $1,720 to $2,830 per square metre. This, however, is subject to change depending on materials used.

Re-stumping

Refers to the process of replacing a house's stumps. This can cost from $10,000 to $25,000 for homes with up to 3 bedrooms.

Renovation

Home renovation costs may range from $42,000 to $135,000. This encompasses the cost of materials, as well as labourer hourly rate.
How can I find the best labour cost possible?
Simply visit iseekplant, Australia's trusted search site for hire equipment and contracting services. Through iseekplant's powerful search capabilities, you can find and compare many building contractors in the least number of clicks.
Why find your building contractor at iseekplant? Because we have the the largest online marketplace for construction, thousands of seekers and assets available for hire across Australia.
Bonus tips:
Ask for a free quotation from at least three building contractors on how much your project will cost, then compare their rates to get competitive labour cost estimates.
Ask to see your contractor candidates' licence and insurance certificate. Working with a licenced contractor is important because worker's compensation insurance is their responsibility, not yours.
Request the contractor to visit their recent projects whose size and design are similar to yours. Look at one that's built up to 10 years ago, and another that's still under construction. Pay attention to the following:

How does the latest project look?
How is the older project doing?

Ask the contractor if they provide a warranty, and if they've corrected any problems for their past projects.
Ask the contractor for their references, then take the time to ask each privately about their experience in working with your candidate. Have them talk about the working relationship, the quality of the work, and if the project was completed on time and within budget.
But if you're busy and don't have the time to find a licensed contractor by yourself, you still have a couple of options:
Give our expert team a call at 1300 691 912; or
Email our Projects Team with your specifications. They will then find you labour hire contractors who are ready to meet your needs.