Tilt trays are heavy-duty vehicles that are designed specifically to aid in carrying heavy equipment and other heavy vehicles. They are able to carry heavy loads of different sizes and transport them with ease from place to place. Tilt trays are very effective in transporting heavy equipment that is either fragile or of importance, and operators are skilled in transporting machinery with no damage.
Tilt trays are used often by companies to move their big container loads from the wharf to their final destination anywhere around the world, most especially in Australia. A tilt tray service is the most formidable commodity that industrialists that are involved in the sale of heavy-duty loads can have. Construction and mining equipment are often too heavy and uncomfortable to be transported when a tilt tray is not used. This makes tilt trays some of the fastest, safest, and most effective means of transporting heavy loads and machinery.
Procuring a tilt tray, as well as the loading and unloading process, can be a daunting task for most companies, especially when their commodities can be broken. Tilt tray drivers and operators all have and maintain a Heavy Rigid licence to operate particular trucks and other machinery, so they are trained and skilled in transporting goods.
What is the average cost to hire a tilt tray truck?
Determining the average cost for the hiring of a tilt tray truck is not an independent decision as it's directly concerned with the number of loads the truck has to carry, the distance, and other factors. In Australia, there are various tilt tray companies with special charges for their trucks. We shall look at the average cost of hiring these trucks and how much load they can carry.
There are varieties of tilt tray trucks that will be more costly than others due to the number of loads they can carry and the cost of their maintenance. Some of these trucks are listed below.
Eight wheeler tilt tray
This is a monster of a heavy-duty tilt tray that can carry other lesser heavy-duty vehicles. The 8 Wheeler is a super effective vehicle that can carry up to 13.5 tonnes load over long distances. It's also used as an effective carrier vehicle for tow trucks, excavators, and skid steer loaders.
The vehicle can also move large compaction equipment, forklifts and so many other loads. The 8 wheeler costs an average of $115 (including GST) per hour to hire in Australia. Additional costs may be added by the parent company depending on the distance and the nature of the terrain that the vehicle would move to.
Large bogie axle tilt tray
This tilt tray has been designed for the safe carrying and movement of both empty and loaded shipping containers. They can also be used to carry skid steer loaders, small trucks, medium-sized compaction equipment, excavators as well as forklifts. The highest amount of weight that it can carry is up to 11 tonnes and the cost of hiring a Large Bogie Axle tilt tray goes at the rate of $105.00 per hour (including GST).
The large single axle tilt tray
The Large Single Axle Tilt tray is a perfect load carrier for load containers (both empty and loaded), skid steer loaders, site shed, small trucks, small compaction equipment, mini excavators, forklifts, and other loads. The truck can deliver items of a combined weight of up to 6.5 tonnes. You can hire it at the rate of $95.00 per hour. The large single axle is however not suitable for carrying heavier loads than the ones listed and it has a 3.5t capacity towbar.
Large single axle utility tray with crane
The Large single-axle utility tray is a truck that is used for emergency jobs such as carrying and transporting small items, pallets, generators, equipment, and so on. The heavy-duty equipment comes with a crane that can lift the small load from the truck onto the final surface that is needed. The truck has a carrying capacity of up to 2.2 tonnes while the towbar can carry loads of up to 3.5 tonnes. The hire rate for the Large Single Axle utility tray is at the rate of $65.00 per hour in addition to the GST.
Other methods of estimating the hire of a tilt tray truck
Hiring Tilt tray trucks is not just concerned with the number of hours of usage alone. There are other means through which you can determine the hiring rates of tilt tray trucks. Some of them include:
The truck usage
Usage of tilt trays may vary from place to place, especially in Australia. There are varieties that you can select and choose from them the perfect one that will serve your purpose. Tilt trays used in transporting heavy-duty vehicles may charge you load-carrying fees in addition to the per-hour charges. The average charge that is charged per hour in Australia is $150. There are additional charges of $30 when the load the truck is meant to carry exceeds the required capacity. This fee may vary from location to location, depending on the load capacity.
Distances covered
Some Tilt tray service companies focus their hire rates based on the distance that the vehicle would have to cover to deliver the required load. In some cases, higher distances will mean that you have to pay extra charges to offset the original price tags for hiring the trucks.
The average hire costs for tilt trays based on distances in Australia are charged at 30c/km and this is then calculated at the maximum rate of 400km per day or 2,800km per week. These rates may differ outside of Melbourne and may be based on the agreement with the tilt tray hire service in those locations.
Fuelling of trucks
The Tilt tray trucks are filled up with fuel upon hiring and are expected to be refilled once it is returned to the hire service company.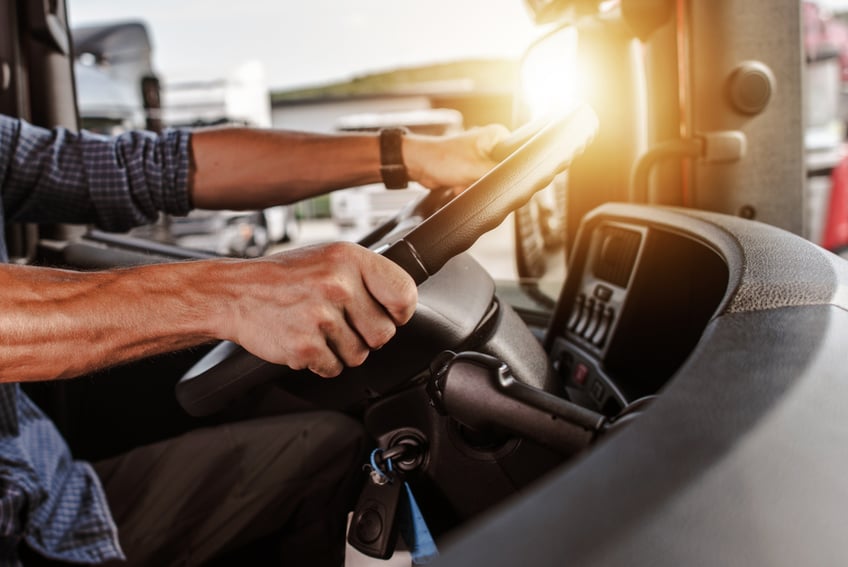 Tips for hiring a tilt tray
Here are some insightful tips to hire a tilt tray:
Look for experts
The management and maintenance of a tilt tray is a job that only professionals can handle perfectly. Therefore, before you choose any particular tilt tray service, choose the ones that have the best experts in transport services in Australia. Check out their reviews and make a great decision.
Specifications
You also need to know the maximum capacity of load that each tilt tray can carry before hiring them. Tilt trays come in different sizes and weights and that includes their ability to be of perfect use. Take time to study their specifications with the use you have for them.
Location
Heavy load carriage is not suitable for long distances. Therefore, you need to choose a tilt tray that is closer to your location rather than a far-distance one. There are many interstate services for tilt trays out of Perth and Melbourne.
Find tilt tray suppliers at iseekplant
Tilt trays are perfect for moving your shipping loads and meeting deadlines. Therefore, you should go for the right hire service that will suit your itinerary to avoid wastage of finance and an effective transport system that will benefit you.
Contact us today at iseekplant to request quotes from different professional tilt tray truck rentals and delivery service. You can also compare prices with our Get a Quote Tool. We make it easier for clients to have easy access to thousands of tilt tray truck rentals from great companies across Australia and seek professional advice regarding the right tilt tray prices. Our experienced team can help you find the right tilt tray that fits your unique needs and budget, so email our projects team today for more information.