An introduction to the 2007 Volvo G930 Grader.
Construction in Australia is booming, and with it, so are the number of motor graders on the market. Many manufacturers have released new graders to satisfy this growing demand, and at times, it can be a little confusing to differentiate between all the options available. How do you know which piece of equipment is right for you and your jobs?
When it comes to graders there are many things to consider, but it is worth noting that a second-hand piece of machinery, such as the Volvo G930 motor grader can be more than sufficient for your needs. Not only is this Volvo grader affordable, but it has also stood the test of time, and has proven to be durable and sturdy. The Volvo G930 is still a leading option in the road grader market because it boasts a range of important features without the hefty price tag of a new piece of equipment.
To help you decide if this is the right machine for you, I will walk you through the Volvo G930 specs, and tell you all you need to know.
Volvo G930 Grader Specs (overview)
Engine: Volvo D7E
Net engine power - low range, kW (hp): 115 (155)
Net engine power - mid range, kW (hp): 130 (175)
Net engine power - high, kW (hp): 145 (195)
Overall length, mm: 8 930
Wheelbase, mm: 6280
Blade pull at 0,9 coefficient, kg: 9 990
Blade down pressure, kg: 8 188
Operating weight, kg: 15 800
Production year: 2005 - 2015
For full specs - see below.
Need more work? Register your plant hire company on iseekplant for free.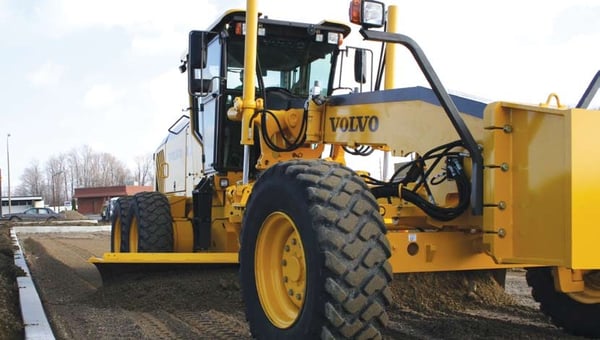 Drew's Review
Volvo G930 Grader Key Features
When it comes to selecting a grader you can trust, I don't think you can go wrong with the Volvo G900 series. Buying one of these pre-owned machines that is in good nick is a great option for a number of reasons, one of the top being that Volvo is a trusted name in the industry and have a reputation for building safe and reliable machines.
The Volvo grader G930 has a 7.2 litre Volvo D7 engine and is most suitable to the needs of the small fine-grade contractor. The Volvo grader G930 is also able to produce great results across fine grading jobs. I really like the tight turning radius and optimal visibility for the operator that this grader offers. With the grader and the blade control displays at eye level, all you need to see is right in front of you, which makes for ease of operations, precision and comfort. Volvo really thought their design and construction through for the Volvo motor grader G930, and it shows.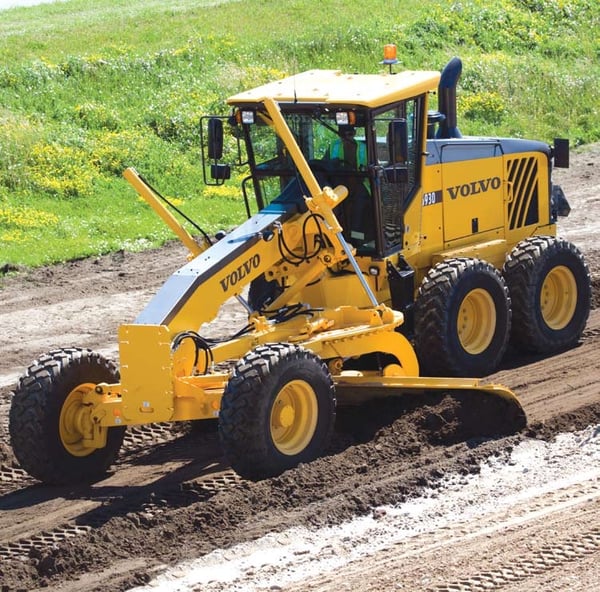 While the Volvo motor grader G930 isn't the most expensive or cutting-edge piece of equipment on the market, it has plenty to offer, and you'd be mistaken to overlook it based on it being a little older or less feature packed than other machines. For most jobs, it has just the right amount of power and technology and has a good price tag to match.
I've given you a run-down on the four 'P's' that I think that the Volvo grader G930 has going for it right here to help you weigh it up.
Machinery Owners Australia
Facebook group · 217 members
| | |
| --- | --- |
| | Join Group |
This group is for machinery owners across Australia to share news, advice and stories!
G930 Volvo Grader Performance
One of the good thing about the Volvo G930 is that it has already proven it has a great grading performance system that can last for years. I was immediately impressed by the solid construction and performance of this machine, especially the strong rear and front grader frame. The Volvo grader G930 has the ability to take a range of attachments, making it adaptable to a range of jobs. It also has wide stance blade lift cylinders and a side shift cylinder that is nearly horizontal, which is a distinct performance advantage. In this machine, you need to correct operations less because the blade is already repositioned and offers more precision closer to the ground. The Volvo G930 also has a really good turning circle supported by the twin-gear direct drive circle turn system. Even under full load, you can get a smooth turn because the teeth cut on the outside of the circle. All in all, the performance of the G930 is first-rate.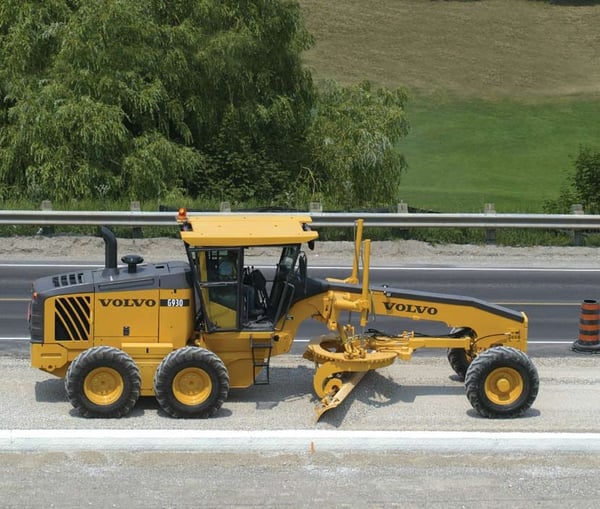 G930 Grader's Power
While not the newest kid on the block, the Volvo grader G930 still has a lot of kick, and you can certainly count on it for those tougher jobs. This has a lot to do with the Volvo D7 engine that I mentioned earlier. It also comes standard with the 3 power V-ACT technology, giving the machine the ability to operate at different levels depending on the task at hand. The motor is kept cool with the high-capacity variable speed fan, which means that even when you are pushing the G930 towards its limits, it can still stay cool and operational. I was surprised by the power I saw, and think this machine could be a good fit for those wanting a bit of extra boost.
Need to hire a machine? iseekplant will find you free competitive quotes!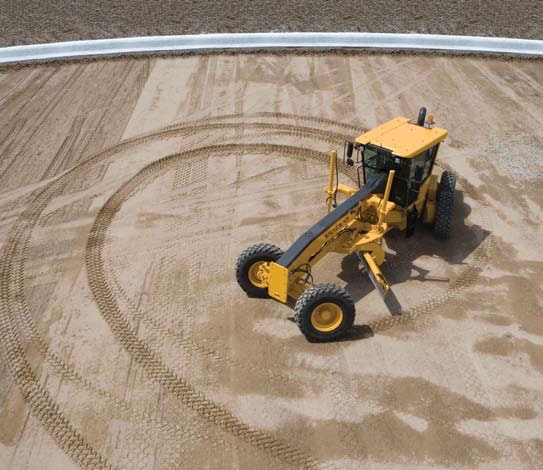 Precision in the Volvo G930 Grader
Along with boasting power and performance, the third 'P' that the Volvo G930 has going for it is precision. Operators can get a lot out of this machine because of it's excellent and comfortable cabin. From here, the great visibility allows the operator to perform all jobs really precisely. The ROPS/FOPS compartment has controls that are to industry standard, and the wide-angle visibility means that operations can be carried out extremely safely, with much less driver fatigue. Along with the tight turning circle already mentioned, it is really easy to be sharp and precise in this machine.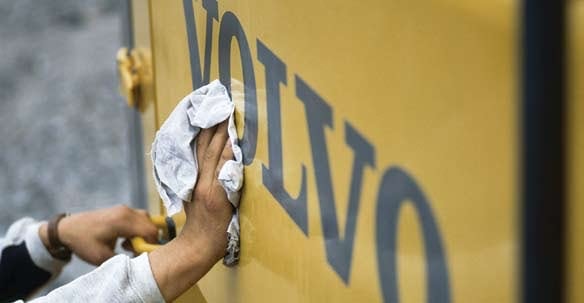 Volvo G930 Grader Price
The savings you get from the Volvo G930 grader don't just come with the initial purchase; it will keep saving you money for years to come because it is a really low maintenance machine. It doesn't need to be serviced or greased weekly, and when it does need to be repaired it has an 'easy lift' rear hood which makes for easy access. With a 500-hour oil change interval and a huge capacity hydraulic filter, you won't need to be forking out for constant maintenance and can focus your funds on the other parts of your jobs that need it most.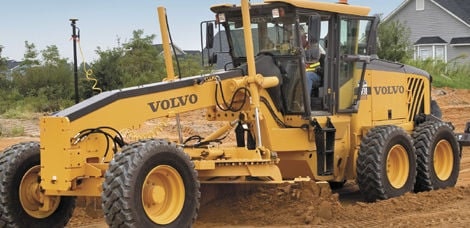 At the end of the day, I know that the Volvo G930 won't be the perfect machine for everyone, but it is especially worth considering for those contractors who don't need the latest and the greatest, but really want something that is going to last and perform well across the years. Why not hire before you buy and check out if the G930 Volvo grader is the right machine for you? iseekplant has stacks of grader hire suppliers throughout Australia in Sydney, Brisbane, Melbourne, Canberra, Darwin, Perth, Adelaide and everywhere in between! Or continue reading for the full Volvo G930 specs.
Volvo G930 Grader Specs
Engine
Number of Cylinders: 6
Engine Make and Model: 2244 D7EGCE3
Power Measured @: 1800 rpm
Torque Measured @: 1550 rpm
Max Power: 204 hp/152.1 kw
Net Power Gears 7-8: 204 hp/152.1 kw
Net Torque Gears 7-8: 648 lb ft/928 Nm
Displacement: 436 cu in/7.2 L
Aspiration: Turbocharged, Aftercooled
Operational
Std Operation Weight - Front Axle: 10360 lb/4700 kg
Std Operation Weight - Rear Axle: 24470 lb/11100 kg
Std Operation Weight – Total: 34830 lb/15800 kg
Max Operation Weight - Front Axle: 16700 lb/7570 kg
Max Operation Weight - Rear Axle: 31400 lb/14240 kg
Max Operation Weight – Total: 42500 lb/19280 kg
Fuel Capacity: 92 gal/348
Oil System Fluid Capacity: 5.7 gal/21.5 L
Cooling System Fluid Capacity: 8.2 gal/31 L
Hydraulic System Fluid Capacity: 24 gal/91 L
Transmission Fluid Capacity: 16 gal/61 L
Tandem Case Fluid Capacity (each): 26.4 gal/100 L
Tire Size: 14:00 x 24, G-2
Operating Voltage: 24 V
Alternator Supplied Amperage: 80 amps
Need more work? Register your plant hire company on iseekplant for free:
Transmission
Type: HTE 840, Fully sequential, direct drive, volvo powershift transmission
Number of Gears – Forward: 8
Number of Gears – Reverse: 4
Max Speed – Forward: 28.4 mph /45.4 km/h
Max Speed – Reverse: 20 mph/32 km/h
Steering
Articulation L/R: 50 degrees
Turning Radius: 23.8 ft in/7265 m
Front Axel
Wheel Lean: 18 degrees
Oscillation – Total: 16 degrees
Ground Clearance: 2 ft in / 610 mm
Hydraulic System
Pump Type: Axial piston pump
Pump Flow: 55 gal/min / 208 L/min
Relief Valve Pressure: 3000 psi / 207 kPa
Moldboard
Moldboard Width: 12 ft in/3657.6 mm
Moldboard Height: 25 in/635 mm
Moldboard Thickness: 0.87 in/22 mm
Max Depth of Cut: 31 in/790 mm
Side Shift Left: 26.5 in/673 mm
Side Shift Right: 26.5 in/673 mm
Blade Pull at Max Weight: 28260 lb/12816 kg
Blade Down Pressure: 18021 lb/8188 kg
Circle
Diameter: 64 in/1626 mm
Rotation: 360 degrees
Shift Left: 30.5 in/775 mm
Shift Right: 29.5 in/749 mm
Max Reach Outside Tires – Left: 80 in/2020 mm
Max Reach Outside Tires – Right: 79 in/2010 mm
Max Lift Above Ground: 19.4 in/492 mm
Blade Tip Angle – Front: 47 degrees
Blade Tip Angle – Rear: 5 degrees
Dimensions
Height to Top of Cab: 10.4 ft in/3225 mm
Overall Length: 29.3 ft in/8930 mm
Width Over Tires: 8.3 ft in/2537 mm
Wheelbase: 20.4 ft in /6280 mm
Blade Base: 8.6 ft in/2675 mm
Front Ground Clearance: 2 ft in/610 mm
Check out some other Grader machine reviews here:
Sources:
Volvo, Construction Advisor, Equipment World