Shermac
Shermac specialise in custom built water cartage vehicles for the construction, mining and commercial sectors. They work with their clients to custom engineer solutions specific to their requirements, meaning that each water cart is built to withstand the toughest, hardest work each client can through at it.

Shermac custom water carts are built with performance, reliability and flexibility in mind. They are able to custom make small water carts such as wash down trailers all they up from 4x6 water carts to semi water carts. Built to Australian standards with a range of safety features, you can rely on a water cart hire company that uses Shermac.
Magnum Australia

Magnum Australia specialise in mining and quarrying water tank solutions. With over twenty years experience they have developed functional and reliable water tanks that are built to last. Their speciality is their unique internal baffle design, with barrel anti-surge and cross-baffling combining to minimise water surge in motion.

With Magnum Australia's anti-surge technology their water trucks are able to operate faster and with more stability, while also stretching the life of the tank and truck. With slide-on water carts, on road and off road water carts Magnum Australia has a range of high quality water carts.
Allquip Water Trucks

Allquip Water Trucks have been in the business for twenty years and pride themselves on supplying the construction, mining, government and fluid transport sectors internationally. With a fleet of baseline models they work with their clients to customise each water cart to suit the needs and demands of the clients work.

Allquip Water Tanks are rigorously tested to ensure all parts function and can handle the worst a job can throw at them before they are sent to clients. Built with high grade polyethylene the tanks are also stronger, lighter and have a lower center of gravity, making operating them and driving the trucks a breeze.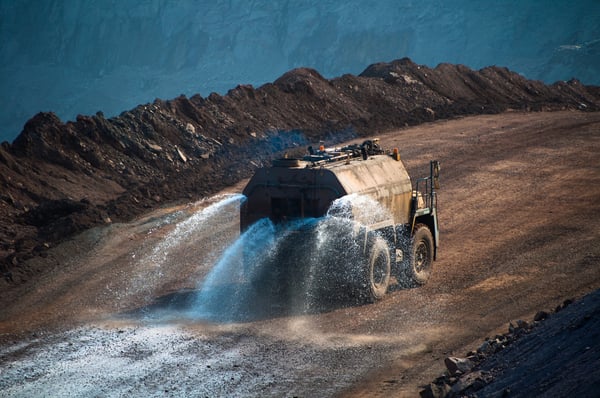 Felco Manufacturing

Felco Manufacturing custom make a range of water carts. From tankers to firetrucks to slide-ins they can build the right water tank for the job. Specialising in bulk water or liquid haulage trucks, they are often found building triple and quad road trains for outback companies transporting 50,000L plus daily.

Felco Manufacturing have been manufacturing fibreglass tanks since the eighties so know just how reliable the material is and are now moving into manufacturing composite fibre road tankers. Composite fibre is low tare and corrosion proof so can handle other liquids such as liquid fertiliser, molasses and corrosive liquids. Felco water carts are perfect for water haulage, no matter how much you have to transport.
Trans Tank International

When you need a water cart built to withstand the demands of the agricultural and industrial industries Trans Tank International have the rotationally moulded polyethylene tanks you need. Having been in the water tank business for almost 20 years they are experts in the design and manufacture of water cartage products such as spraying equipment, fire fighting equipment, diesel units, agricultural equipment and industrial equipment.

Trans Tank International have a range of water cart models, from slip-on units to water cart trailers, water trucks and water delivery units. The company is ISO accredited and compliant with all Australian standards so you can ensure that if your water cart hire company is using Trans Tank International water carts you're getting a reliable machine.
Boomerang Engineering

Boomerang Engineering have been specialising in all things mining and transport equipment, including water carts and water tankers, since the 1970's. They are able to build smaller 10,000L truck mounted water tanks all the way up to dump truck water tanks with a capacity of over 100,000L.

Boomerang Engineering manufacture both fabricated and steel plated water carts with each having their own benefits. With years of experience providing the industry with both on road and off road water carts, they have the skills and experience to cater to any customisation needed without compromising on quality.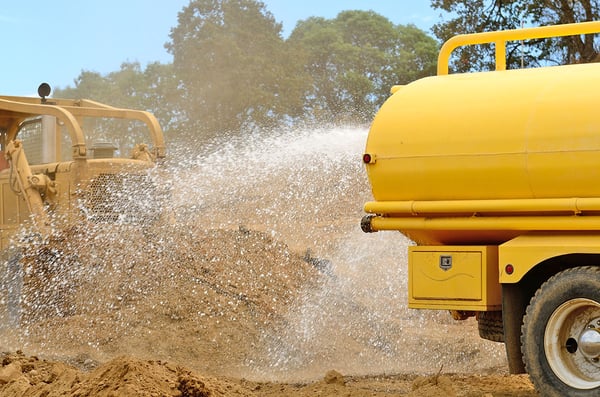 Hire a Water Cart with iseekplant!
If you need to hire a water cart or water tanker for a project anywhere in Australia, here at iseekplant we have suppliers in Brisbane, Sydney, Melbourne, Canberra, Perth, Darwin, Adelaide and everywhere else in between. If you're unsure how much you should be paying for water cart hire, check out our detailed water cart rates guide. You can also use the iseekplant get a quote tool or give us a call today on 1300 691 912.
To keep up to date with all of the latest industry and project news, subscribe to iseekplant's Flapping Mouth blog below!