Foundation repair isn't exactly what you want to think about, and it can feel intimidating when you're met with this problem. The best thing you can do is equip yourself with the best knowledge about what foundation damage is, the tell tail signs, and how to combat it without spending too much. Foundation cracking can be a result of multiple things, but a lot of the time it can be the result of incorrect site preparation or simply just weather conditions. You can feel downtrodden when you think you found the right contractor to build your foundation or when nature takes its course. So, this time round you want to get it right and have the best possible chance at fixing the problem quickly, efficiently, and at minimum cost.

The causes of foundation damage
Foundation damage can occur due to a number of things, and unfortunately natural causes are the most common. The soil conditions below the site of where a concrete foundation is laid will be compacted and prepared according to the conditions of the area. Sometimes the weather can change, or some variables were not considered when laying foundations and this can result in cracking or other foundation damage. The main causes could be:
Soil compaction is an essential preparation step before laying foundation, and if not completed correctly it can have detrimental effects.
Soil changes: dry weather can dry out soil and heavy rains can increase moisture levels. This can drastically change the soil conditions and shift the soil resulting in the cracking of foundation.
The type of soil can have an affect on foundations, for example clay soil can expand and contract and damage foundation.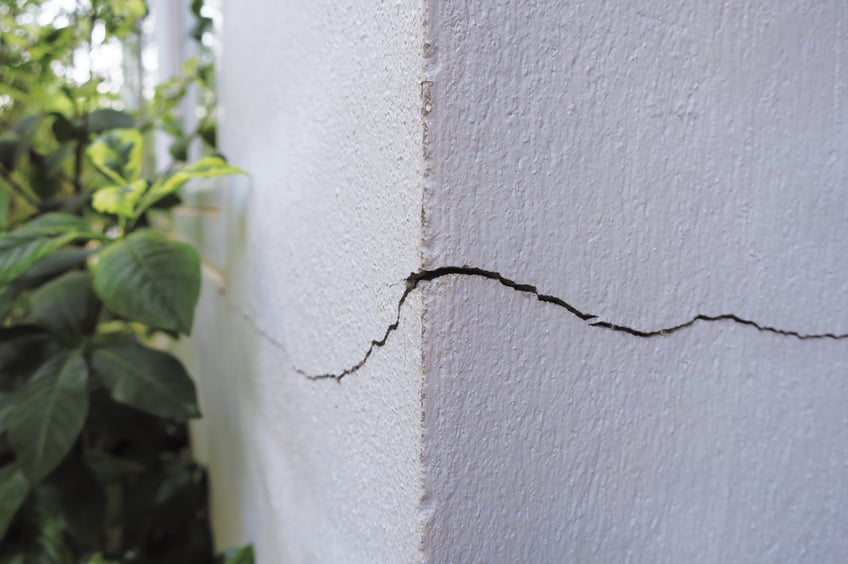 How do you know if you need foundation repair?
There are a number of easy signs to determine whether your foundation is cracked or damaged and if it needs repair:
Large cracks in walls
Cracks in steps
Windows sticking when you try to open them
Door frames being out of alignment and doors sticking when you try to open them
Cracks in brick walls are a big sign that your foundation may be damaged, whereas exterior timber walls won't show any signs of cracking. There are other reasons why this may occur however it can be an indication that one side if the foundation could be sinking and the foundation is no longer square.

What can change foundation repair cost?
1. Limited access sites
2. Individual contractor rates
3. If structural reports are needed
4. The extent of foundation damage
5. The method necessary for fixing the problem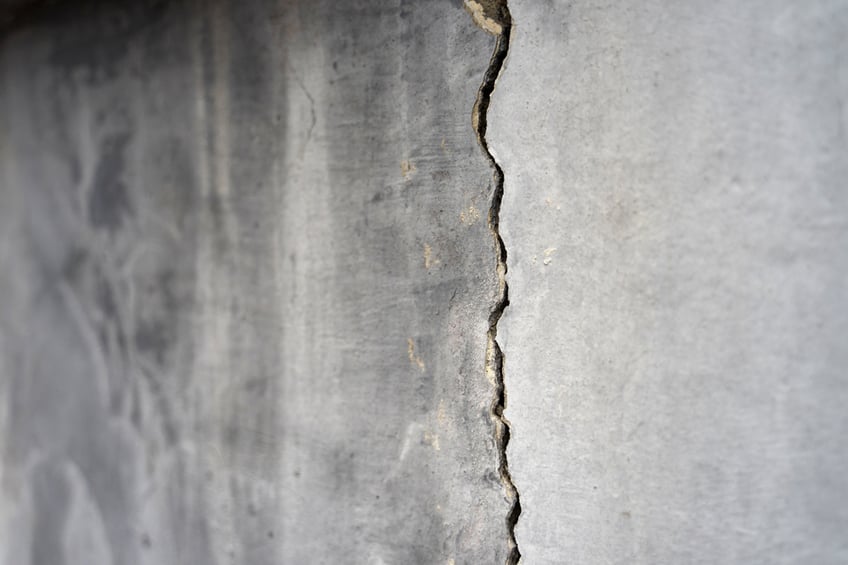 Foundation repair costs
The costs of foundation repair on a whole can range from $5,000 to $35,000, however there are ways you can repair concrete foundation without having to tear it all up and begin again. The cost can be as low as $850 for minor cracks and damage, but on the highest end of costs they can reach $80,000. The best way to determine a course of action is to find a trusted concreting contractor and discuss with them the best plan of attack.

Contractor rates for this kind of work can cost between $70 and $120 per hour, depending on your location, but foundation repair may cost more as it is often considered a specialist repair. Learn more about labour hire rates to see the best course of action for your project.



Types of foundation repair and their costs
Piering- $1,340 per pier
This is the method of digging deep into the soil and solidifying the pier for stability below the foundation. Hydraulic lifts are then used to raise the foundation into the correct position making it square, level, and to guarantee its longevity into the future. Generally, eight to ten piers would be required to stabilize a foundation.


Slabjacking- $150 per drill hole
Slabjacking is a straightforward procedure in which you create a slab and jack it up under the existing damaged slab. A grout mix is injected into the space under the damaged slab which brings it back to its correct and original position. This method is effective unless the conditions of the surrounding soil have changed drastically.


Underpinning- $3,000 to $80,000
This method is more costly but entails laying an entirely new foundation underneath an existing one to reinforce it. Underpinning experts are able to inject a resin into the soil to stabilize it and simplify the process.

Find the best contractor to suit your foundation repair costs
At iseekplant, we have thousands of contractors able to suit the needs of your foundation repair project. with over 18,000 construction companies listed on our marketplace, we're the largest online construction marketplace in Australia. Search the marketplace for concreting contractors or any other related services, or email our projects team for any extra information.

Finding a contractor or supplier is simpler than ever with our new seeker app. At the touch of a button, you have hundreds of contractors and suppliers at your fingertips. Download our seeker app today and reap the rewards of finding someone for your project in an instant.