If you're looking to invest in a sucker truck that's been engineered for difficult hydro excavation, non-destructive digging, potholing or underground cable locating tasks, the 6,000L Vac-U-Digga will be the perfect solution for all your vacuum excavation needs.
As one of the leading providers of vacuum trucks for sale in the country, VAC Group specialises in offering the high-grade vacuum excavators and vac trucks needed to perform precision excavation, water removal and similar functions. Australian based, VAC Group vac trucks are well-known for their all-round toughness and ability to cope with the unique challenges which Oz geology can bring. Within the Vac-U-Digga line, there are two differently sized machines, each of which offers a range of appealing features. Here, we take a look at the Vac-U-Digga 6,000L sucker truck: a beast of a machine that can cope with pretty much anything you want to throw at it!
Drew's Review

One of the most striking features of the Vac-U-Digga 6,000L is its speed. The vehicle has been designed to have an operating speed which is up to six times faster than you might expect to find amongst the competition. What this means for contractors is that it's possible to enjoy a significant increase in productivity. In addition, fast excavation or flood control can often result in the entire project being easier to complete on time and on budget. Given the key role which the vacuum truck plays in any project, investing in a machine which gets the job done faster can result in demonstrable cost savings in the longer term.
Machinery Owners Australia
Facebook group · 217 members
| | |
| --- | --- |
| | Join Group |
This group is for machinery owners across Australia to share news, advice and stories!
Size matters when it comes to hydro excavation
A 6,000L spoil tank capacity is towards the higher end of the spectrum when it comes to waste disposal. More space equals the chance to both complete larger jobs faster and more effectively, or to undertake a number of smaller jobs without needing downtime between them to empty the tank and prepare the vacuum truck for the next burst of activity. Coupled with a water tank capacity of 4,000L, regulated by a powerful 3600PSI water pump and you end up with a fast, powerful machine that gives the effortless performance you need for success.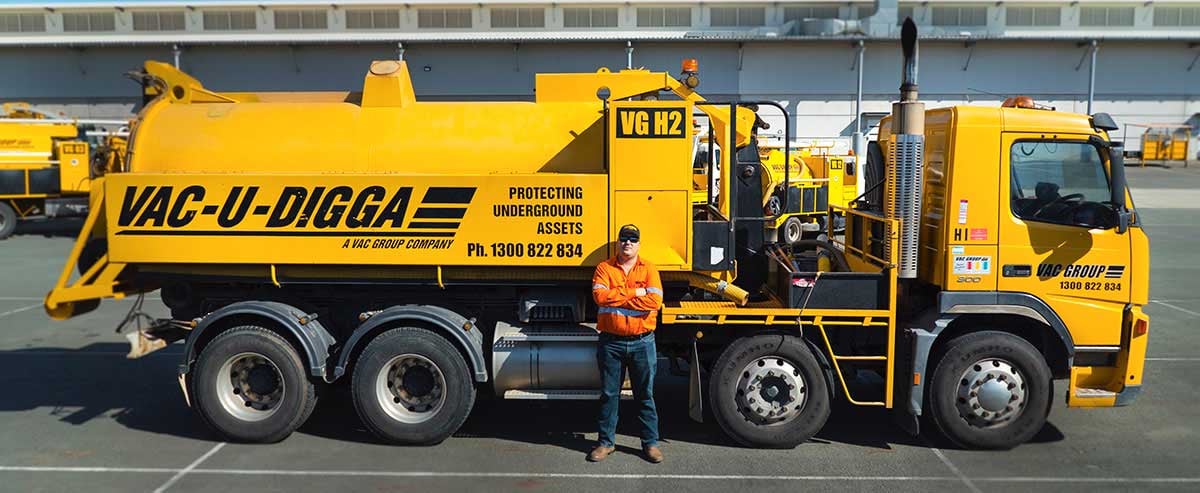 Powerful engine from Kubota
Renowned globally for their strong, dependable engines, Kubota are a great choice of manufacturer for the production of an engine that will do the Vac-U-Digga 6,000L justice. The Kubota VT403-M diesel engine offers great performance at the same time as being economical to run. It also features a number of innovations and design modifications to make it as environmentally friendly as possible - an essential both for regulatory reasons and also to boost green credentials. Kubota engines are a common installation in agricultural vehicles, heavy plant and in industrial applications, due to their exceptional ability to cope with demanding conditions on a continuous basis. Given the scale of the operations, contractors expect their sucker trucks to perform, being able to depend on a vacuum excavator to perform reliably, no matter what is a real benefit.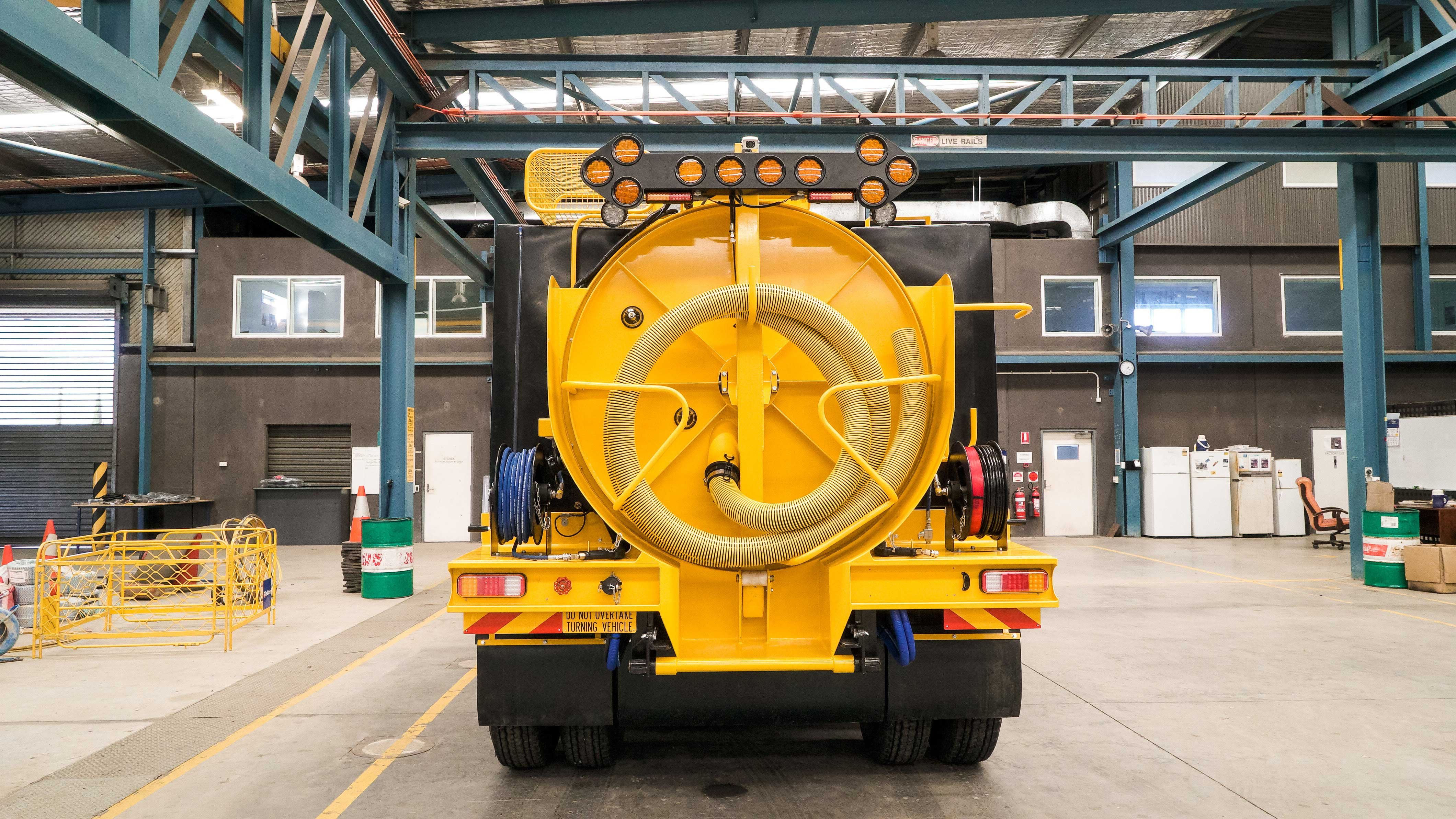 Plenty of accessories for straight-forward vacuum excavation
The delicate nature of vacuum excavation means that the right tools for the job are important. No matter what type of hydro excavation job you're considering, the Vac-U-Digga 6,000L unit comes with accessories that are designed to suit. Ranging from a jetter and digging hose through to two digging lances (a 2.5m and a 2.8m) and a wash down gun, this piece of plant is equipped with everything needed to successfully complete almost any job. Whether you're excavating around pipes, cables or some other subterranean infrastructure, Vac-U-Digga's vacuum trucks for sale are capable of the task.
Versatile answer to a wide range of hydro excavation tasks
Although the most common application for the Vac-U-Digga is usually the non-destructive excavation of wires, pipes, cables and similar underground fixtures, it can be used in almost any situation where there is a need to pump soil or water from one place to another. Often used as the vehicle of choice to clear up flood water, spills, or similar, it can also be used for road cleaning, agricultural purposes, generic maintenance and as a disaster response vehicle following storms, levee breaks or similar issues.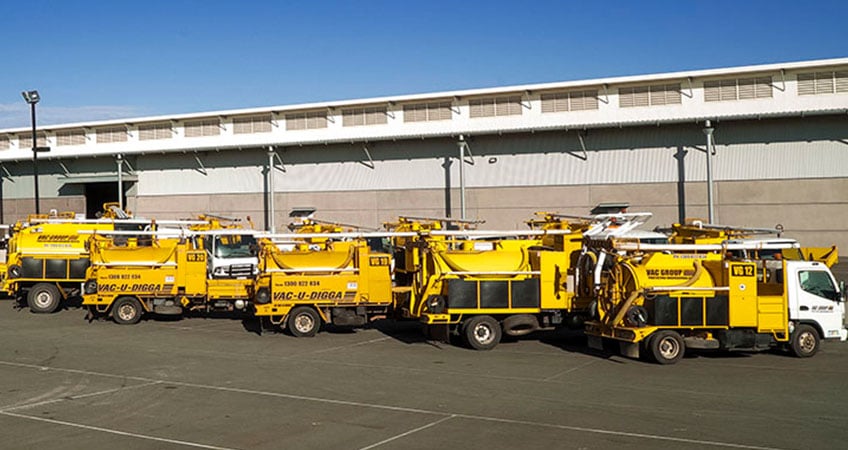 Intuitive controls for hydro excavation
Whether you're considering hiring hydro excavation trucks or are looking at a vacuum truck for sale to invest in, driver comfort and safety is always a priority. When it comes to easy operation and a rewarding driving experience, the Vac-U-Digga 6,000L doesn't disappoint: in-cab hoist controls, a fully adjustable driver/operator's seat and remote control mean accurate usage is possible, even with challenging jobs. Of particular note on the 6,000L unit of the Vac-U-Digga is the rear-view camera – not only is this a valuable safety aid, it can also make operation much easier, particularly when there is limited space for safe movement. Because the controls can be operated remotely, it's possible to park the truck up, then supervise its activities from a safe distance (the controls can be operated remotely up to 100m away from the vehicle). This is a major advantage in many locations, enabling more ambitious projects to be completed without compromising the safety of site personnel.
Vacuum excavator for sale or hire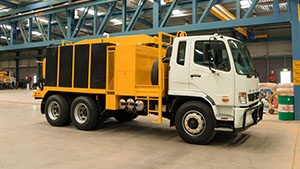 Overall, if you need durable, tough vacuum excavators which are versatile and contain state-of-the-art technology, the Vac-U-Digga 6,000L is probably going to be a good option. In terms of whether a purchase or hiring is going to be most cost-effective, ultimately that depends on the level of use the machine is likely to see. We recommend that initially, clients hire a Vac-U-Digga. This gives them the opportunity to see whether it meets their requirements, as well as the chance to get the required task completed. Hiring is ideal as an on-going option if vacuum excavating is only required occasionally. Here at iSeekplant we have an extensive network of vacuum truck suppliers in Brisbane, Sydney, Melbourne, Canberra, Perth, Darwin, Adelaide and beyond. Obviously, if a major part of the operation is larger-scale vacuum excavation, then it may be time to consider whether investment in a new or used Vac-U-Digga will ultimately be a more economical option. No matter what you decide to do, when you decide to select a Vac-U-Digga for your excavation requirements, you are selecting a domestically produced vehicle that has been designed with Australian projects and the climactic challenges which are almost unique to the country in mind.
Vac-U-Digga 6,000L Vacuum Truck Specs
Standard Features
60m 1/4inch Jetter
25m 3/4inch digging hose
5m digging lance
8m digging lance
Wash down gun
8m 100mm vac hose
Remote control
Conduit rack
Amber Beacon
Arrow board
Auto shut off
PVC water tanks
In-cab hoist controls
Reverse camera
Seat covers
Side bin(s) for tool storage
The ability to work up to 100m away from the truck
Unit Details
850 CFM blower (15 INHG Regulated to 10 INHG)
3600 PSI Water pump (Regulated to 2000 PSI)(42lt/min on 6000l unit)
Water tank capacity 4000L
Spoil tank capacity 6000L
Kubota V2403-M diesel engine
Total length 7580mm
Width 2480mm (excluding mirrors)
Height 3200mm
Gross legal mass (GLM) 22500 kg
Tare weight 11000 kg
Legal load 11500 kg
If there are any specific questions in relation to the Vac-U-Digga 6,000L vacuum truck for sale please get in touch with VAC Group via email craig.taliana@vacgroup.com.au or by phone on 0427 348 711 (mobile) or 1300 822 834 (office).
Sources: Vac Group