Generally, dealing with a large amount of waste material can be quite stressful. It doesn't matter if you're dealing with food wastes, plastic packages, dangerous chemicals, or debris; if you don't properly manage and dispose of these wastes, they can be a nuisance. It's also dangerous to your health and the environment if you have a lot of garbage piling up on your property. Using skip bins for waste management, in this case, is extremely useful.
What is a skip?
Skip bins are bins you use to get rid of a large volume of trash, including green waste. Additionally, they can be used for residential waste, commercial waste, and other industrial applications.
Range of skip sizes and shapes
It can be difficult to choose the correct skip bin for your requirements because there are so many sizes and varieties to choose from.
2 yard skip (mini-skip)
Can carry up to 25-35 black bin bags
Ideal for remodelling a small kitchen.
An affordable option for garden/household waste.
Most driveways and backyards can accommodate it.
4 yard skip (midi skip) – 2m3
Can hold up to 45-55 black trash bags
Ideal for remodelling a small kitchen.
An affordable option for garden/household waste.
Most driveways and backyards can accommodate it.
6 yard skip (builders' skip) – 4.59 m3
Can hold up to 60-70 black trash bags
Ideal for home renovation projects
Ideal for clearing out the attic or house.
About 6 tons of soil and stone can be stored in this receptacle.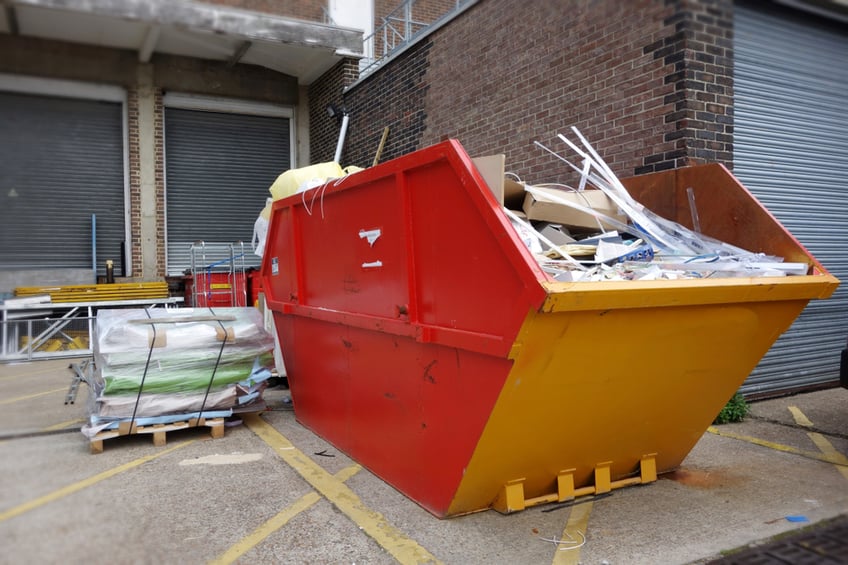 8 yard skip (large builders skip) – 6.12 m3
Can carry up to 80-90 bin bags
An excellent choice for large-scale clean-outs or building projects of any kind.
Can hold up to 8.8 metric tons of dirt and stone or a variety of other heavy materials.
10 yard skip
It can hold up to 100 Black Bin Bags
It can be used for a wide range of tasks, from cleaning up a garden to renovating a house to working on a construction site.
Also, a 10-yard skip can be useful for clean-ups at businesses and retail renovations.
12ft (3.66m) Long
6ft (1.83m) Wide
6ft (1.83m) High
12 yard skip
Can carry up to 120 Black Bin Bags
Ideal for commercial and industrial applications.
If you've got a lot of stuff to move, this is a great option.
13ft (3.96m) Long
6ft (1.83m) Wide
6.5ft (1.98m) High
14 yard skip
Can carry up to 145 Black Bin Bags
The ideal skip for a wide range of applications, including bulky garbage.
A 14-yard skip is large enough to accommodate a wide range of debris, from industrial to commercial to household clean-ups and remodelling projects.
13ft (3.96m) long
6.5ft (1.98m) wide
6.5ft (1.98m) High
16 yard skip
Can carry up to 170 Black Bin Bags
For large-scale cleaning projects, restorations, shop installations, and the transportation of both light and heavy construction supplies.
A preferred option among home builders.
13.5ft (4.11m) Long
6ft (1.83m) Wide
6.5ft (1.98m) High
18 yard skip
Can carry up to 195 Black Bin Bags
This is commonly the largest non-Roll-on Roll-off skip on the market.
There are several uses for these skips, and they can hold a large quantity of garbage.
Large jobs or many smaller ones may be accomplished quickly and efficiently with the help of these tools.
13.5ft (4.11m) Long
6.5ft (1.98m) Wide
7ft (2.13m) High
20 yard skip (RoRo skip)
Can carry up to 220 Black Bin Bags
Typically ranges in size from 20 yards to 40 yards, and can be used when a standard skip isn't big enough.
Construction projects use these large skips because they can accommodate a large amount of garbage, including large, bulky things.
20ft (6.10m) Long
8ft (2.44m) Wide
4ft (1.07m) High
25 yard skip
Can carry up to 275 Black Bin Bags
Can handle significant volumes of building trash and debris including wood, metal, and even garden waste.
20ft (6.10m) Long
8ft (2.44m) Wide
5ft (1.52m) High
30 yard skip
Can carry up to 330 Black Bin Bags
For large amounts of waste, such as garden clearances and whole house renovations.
20ft (6.10m) Long
8ft (2.44m) Wide
6.5ft (1.98m) High
40 yard skip
Can carry up to 440 Black Bin Bags
A great option for those with a lot of trash to dispose of.
It can be used to remove a variety of waste, including metal, wood, light goods, garden waste, and even heavy goods waste, in both business and residential settings.
20ft (2.29m) Long
8ft (1.52m) Wide
8.5ft (1.07m) High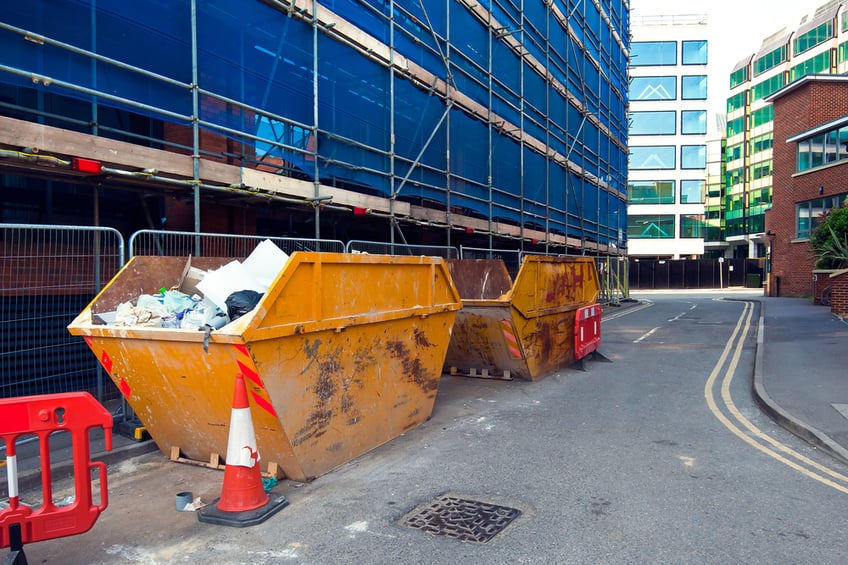 Types of skips
A wide variety of skip bins are used within construction, including:
Open Skips: Open skips are often used on construction sites because they make waste material loading easier.
Closed Skips: It is more secure and prevents illegal usage of closed skips. They make sure the garbage doesn't go above the limit amount.
Mobile Skip Bins: Mobile skip bins are normally positioned on a trailer. The skip is loaded and unloaded from the trailer using a lifting device. 3m3, 4m3, and 6m3 are the most common sizes in Australia. However, for bigger waste management projects, 8m3, 10m3, and 12m3 sizes are also available.
Skip Bags: Skip bags are distinct from other types of skip bins in several ways. Skip bags, unlike skip bins, can be hired on a long-term basis; they are also made of hessian and not steel. Skip bags may be picked up regularly and delivered to your location.
Average prices of skip bins
Prices of skip bins range from:
$286 to $343.20 for 2m3 bins,
$388 to $465.60 for 3m3 bins,
$429 to $514 for 4m3 bins,
$561 to $673 for 5m3
$633 to $759.60 for 6m3 bins,
$704 to $844 for 7m3 bins,

See our full skip bin prices here to make sure you're not paying too much.
Items prohibited in a skip bin
Most skip bins do not accept certain waste and there are certain materials allowed in skip bins. Most of them are dangerous substances that must be handled with extreme caution. Most businesses aren't prepared to deal with them and will let you know about their limitations in advance. General waste materials prohibited in the skip bin include:
Compressed Gas Cylinders,
Explosives,
Poisons,
Hazardous waste,
Batteries (Car & Household),
Fibreglass Roof Sheeting,
Radioactive materials,
Chemicals of any type,
Non-compressed or compressed Fibro-Cement Sheeting,
Asbestos,
Insulation Material, and
Putrescible Waste (Food Waste and liquids, Compressed Gas Cylinders, and Fibro).
The most common uses of skip bins
Here are some of the most common uses:
For residential purposes
It's used for waste collection during home renovations, yard clean-up, and the removal of outdated or broken furniture.
For industrial purposes
Industrial facilities use skip bins to dispose of a wide variety of garbage, including metals, cardboard, office supplies, and other common household items.
For commercial purposes
To keep construction sites moving, businesses in the construction industry must remove building materials including wood, electrical wire, metals, plasterboard, and dirt quickly, and efficiently.
Find skip bin hire through iseekplant
Getting skip bins from a reputable skip bin provider may be a great way to get rid of all kinds of waste. These receptacles can help you in your waste disposal efforts regardless of the size of the waste you're dealing with.
Search the marketplace for skip bin hire near you, compare quotes using our Get a Quote Tool, and hire the best supplier for your project. Whether you're located in Sydney, Melbourne, Canberra, Newcastle, Gold Coast, or anywhere else across the country you can find a supplier with iseekplant.