*Last updated: October 2020
Uranium is a naturally occurring element that is primarily utilised in the production of nuclear energy. Despite the stigma around nuclear power, around 10% of the world's electricity is generated by about 440 nuclear power reactors, with approximately 50 more reactors under construction. There are around 30 countries which have operational reactors and there are even countries that import nuclear energy, such as Denmark and Italy, representing around 10% of their total electricity provision.
While there are pro's and con's to each, there are three main methods used to mine uranium globally:
Open-pit: Also known as strip mining, this method requires the removal of surface level soils and rock to expose the ore below. This technique is only employed when the uranium ore is near the surface (typically to a depth of no more than 120 metres).
Underground: When higher concentrations of uranium are too deep for effective open-pit mining, underground mining can be employed. Here, the ore is drilled and then blasted to create debris which is transported to the surface. This debris is then milled, which involves pulverizing the rock, then creating a slurry with an alkaline solution or sulfuric acid to release the uranium.
In-situ Recover (ISR) or In-situ Leach (ISL): This is considered the preferred technique due to it being lower cost and more environmentally friendly than open-pit or underground mining. It involves drilling boreholes into a uranium deposit and artificially dissolving it from its natural, solid state. Around 55% of global uranium mining utilises this method.
For full-year 2018, Australia was the third-ranked nation in uranium production, representing 12% of the global total. Which country is the largest producer of uranium? Kazakhstan consistently ranks first, producing 41% in 2018, while Canada ranked second with 13%. Australia does, however, have the largest uranium reserves in the world, believed to be around one-third of the world total. Below are the ten largest uranium mines in the world (based on 2018 production), which are estimated to generate around 51% of the world's uranium supply:
1. Cigar Lake Uranium Mine (Canada)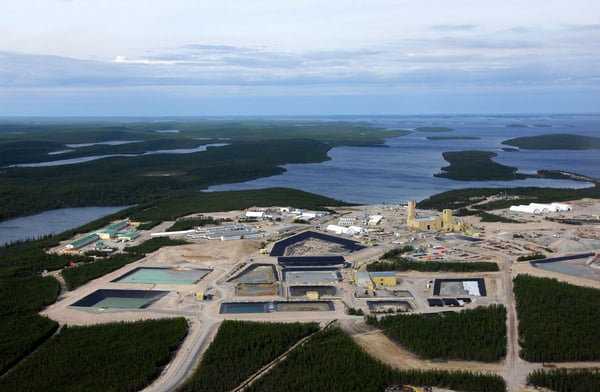 Located in Saskatchewan, the mine has proven and probable reserves of uranium totalling 537,100 tonnes of uranium. With operations commencing in 2015, Cigar Lake overtook McArthur River as Canada's largest uranium producing mine, which has since closed for an indeterminate period due to persistent uranium price weakness. Cigar Lake produced 13% of the world's uranium in 2018 (6,924 tonnes). Owned by Cameco / Orana. Canada is also home to one of the largest diamond mines in the world.
2. Olympic Dam Uranium Mine (Australia)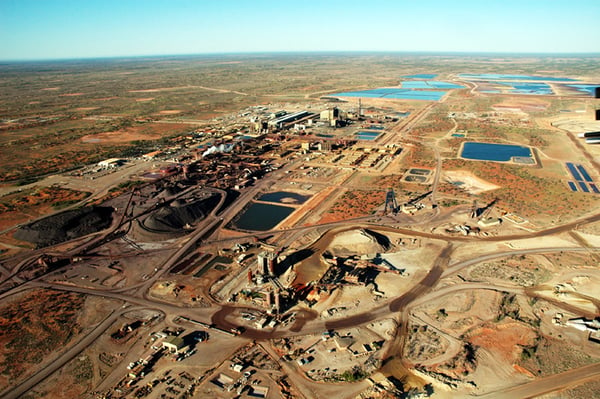 The biggest of Australian uranium producers, Generating 6% of global uranium production in 2018 (3,159 tonnes), Olympic Dam is located 560 km north of Adelaide in South Australia. It has been in production since 1988, it employs around 3,500 people and has the largest known single deposit of uranium in the world. Owned by BHP Billiton.
3. Husab Uranium Mine (Namibia)
Close behind the Olympic Dam mine with 6% (3,028 tonnes) of the world's 2018 production, Husab is located in the Namib Desert. Beginning operations in late 2016, it has an estimated life of around 20 years. Owned by Swakop Uranium CGN).
4. Inkai Uranium Mine (Kazakhstan)
An ISL mine, Inkai produced 5% (2,643 tonnes) of the world's uranium in 2018. Commercial operations began in 2009 and it has an estimated mine-life through to 2045. Owned by JV Inkai (Cameco and Kazaktomprom).
5. Rossing Uranium Mine (Namibia)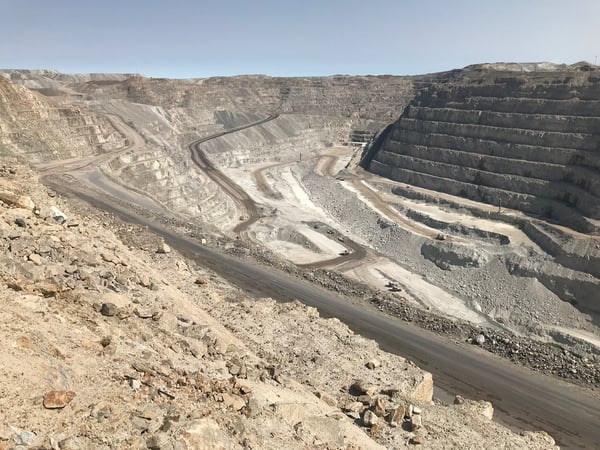 Producing 4% (2,102 tonnes) of the world's uranium in 2018, Rossing is also situated in the Namib Desert. It is one of the longest running uranium mines globally, having begun operations in 1976. Majority owned by China National Uranium Corporation (CNUC). The south of Africa is particularly rich in Uranium and Lithium production with nations such as Zimbabwe and Botswana as well as Namibia consistently producing amongst the highest quantities in the world. Lithium production is also most prominent among the top 10 biggest lithium mines in the world.
6. Budenovskoye 2 Uranium Mine (Kazakhstan)
The second largest uranium producer in the country, it represented 4% (2,081 tonnes) of production in 2018. It is an ISL mine which utilises an on site processing facility. Owned by JV (Kazatomprom and Uranium One).
7. Tortkuduk Uranium Mine (Kazakhstan)
While still a significant contributor with around 3.5% (1,900 tonnes) of global production, it has seen a decrease in its production levels over the last decade. Owned by JV (Kazatomprom and Orano).
8. SOMAIR Uranium Mine (Niger)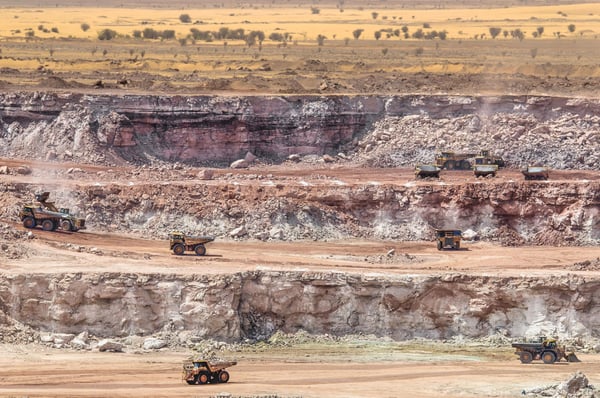 A collection of open-pit mines, SOMAIR represented 3% (1,783 tonnes) of uranium production in 2018. Production at the mines began in 1971, with a brief hiatus in 2013 due to a pending license renewal. Owned by Orano.
9. Ranger Uranium Mine (Australia)
Located 260km east of Darwin in the Northern Territory, Ranger has been operational since 1980. The mine underwent transition from open-pit to underground operations and represented 3% (1,695 tonnes) of the world's uranium production in 2018. Owned by Energy Resources Australia (ERA – subsidiary of Rio Tinto).
10. Kharasan 2 Uranium Mine (Kazakhstan)
Rounding out the top ten is the fourth Kazakhstan mine, Kharasan 2. It is an ISL mine that generated 3% (1,631 tonnes) of the world's uranium in 2018. Owned by Kazatomprom.
Stay informed about current industry and project news by subscribing to iSeekplant's Flapping Mouth blog below!