Telehandlers are used within the construction industry to lift pallet boards and move heavy loads. They can be fitted with telescopic booms along with a variation of lifting equipment and attachments. Telehandlers are able to replicate the versatile work of forklifts and cranes.
Why is it important to hire the best brands?
All construction companies and contractors need the appropriate construction equipment to be successful. When you need to hire a telehandler, it is important to choose the best brands for durability, reliability and increased productivity.

One of the benefits of hiring telehandler equipment is being able to hire the best brands and the newest equipment. Have a look and choose from the best telehandler brands in Australia. iseekplant also offer a detailed telehander hire cost guide to help you get the best rate.
Who makes the best telehandler?
The best telehandlers in Australia are made by:
Manitou Telehandlers
Manitou has a rich history and strong reputation for industry-leading telehandlers. They first started producing telehandlers in the 1950's that are built for tough terrain. Manitou telehandlers are able to withstand rough conditions and boast long life spans. They are often the go-to brand for contractors and construction professionals.

There's a range of Manitou telehandlers for hire available for different types of projects. For building sites and renovation projects the telehandler MT 625 is specifically designed. With a lifting capacity of 2.5 litres and a max lifting height of 5.85 metres. While the telehandler MT 1135 Easy is designed for working on for buildings up to 2-3 storeys tall.
Genie Telehandlers
Founded in 1966, Genie is known for their innovative product developments and setting the industry standard for safety, quality and reliability. In 2015, Genie dominated the market by releasing a full line of telehandlers to meet the needs on any job site. Be sure to check if you need a licence to operate a telehandler before purchase or hire.

Offering a wide range of available attachments which can easily handle exactly what you need for productivity in congested job sites or applications where high reach is needed. Genie telehandlers for hire boast the latest technology, operational excellence and best-in-class cost.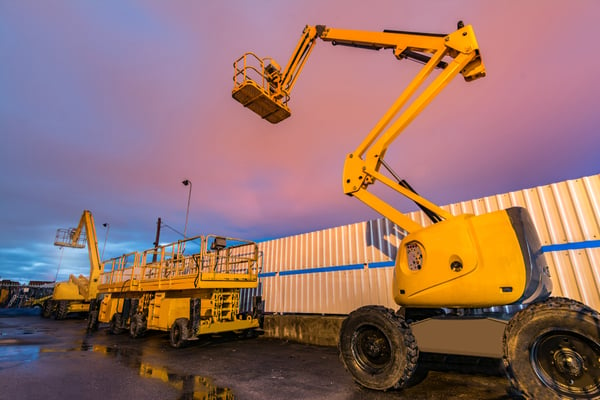 JLG Telehandlers: the best compact telehandlers.
JLG is a pioneer for producing environmentally-friendly equipment. Focusing on energy-efficient solutions and environmentally sound telehandlers. In the last 50 years JLG expanded rapidly into global markets solving concerns for greener equipment and telehandlers in the construction industry.

JLG's two main lines of telehandlers for hire include the compact series and 4000PS Series II. The JLG 2906H compact series telehandler offers a combination of power and manoeuvrability to help raise performance and productivity. JLG make the most and the best small telehandlers on the market.
Merlo Telehandlers
Merlo is now the world market leader in hydrostatic transmission telehandlers. All of Merlo's products and telehandlers are designed and constructed in Italy. Merlo telehandlers for hire boast innovative features such as online monitoring of load being handled, boom angle, speed and extension. But are Merlo telehandlers any good?

Yes! Merlo's stabilisation feature alerts the operator about ideal descent speeds for load variants. There are also state-of-the-art controls for optimum safety with intuitive balancing module. These features in the telehandler range make Merlo a first choice for many searchers.
Where can I hire the best telehandler brands?
iseekplant is the largest online marketplace for construction plant hire in Australia. For telehandler hire across Australia, including Brisbane, Adelaide, Sydney, Melbourne, Perth, Canberra and Darwin, we have a wide range of telehandler suppliers with the top telehandler brands available. Use our Get a Quote tool or give us a call on 1300 691 912.
To keep up to date with all of the latest industry and project news, subscribe to iseekplant's Flapping Mouth blog below!