The Volvo A60H Articulated Dump Truck offers double the load and performance in half the time.
When it comes to innovative construction equipment, Volvo is a symbol of high performance and longevity. To mark the company's 50th year of design innovation, the team at Volvo revealed their latest and largest Volvo articulated hauler in 2016: the Volvo A60H. But what are the key features of the Volvo A60H articulated dump truck (ADT) and does it live up to its name? Let's find out!
Volvo A60H Specs Snapshot
Payload capacity:

55,000 kg
Body volume, SAE 2:1 heap:

33.6 l/min
Net weight:

43,400 kg
Gross weight:

98,400 kg
Engine:

Volvo D16F
Max engine gross power:

495 kW
...at engine speed:

1,800 rpm
Max SAE J1349 gross torque:

3,200 Nm
...at engine speed:

1,050 rpm
Max speed:

55 km/h
For full Volvo A60H specs - please see below.
Need more work? Register your plant hire company on iSeekplant for free: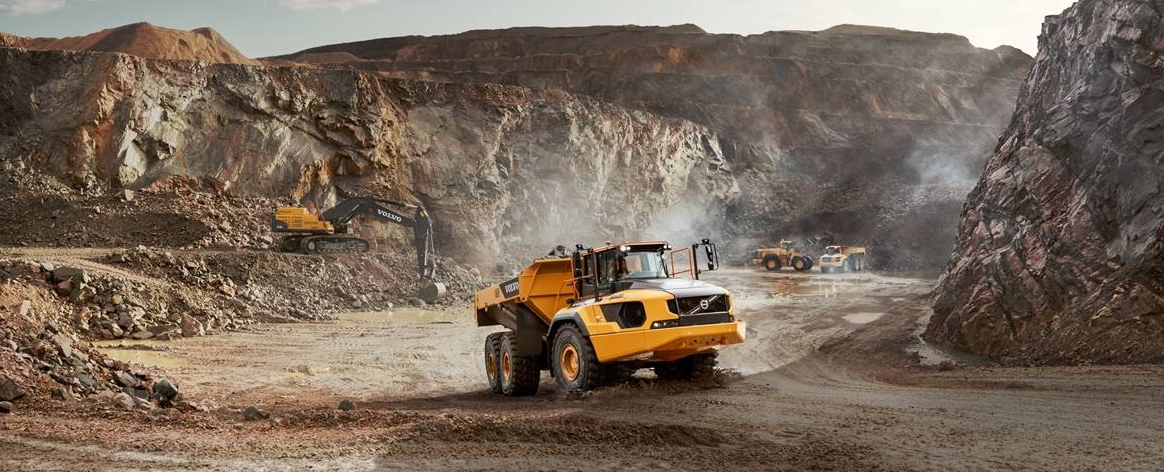 Drew's Review
When it comes to articulated haulers, you want one that can haul large loads to cut the work time and minimise the number of additional ADTs needed to complete the job. I believe this is exactly what Volvo had in mind when they designed the new addition to their articulated dump truck family.

If you deal with small excavation projects in locations with limited space, the A60H might not be a good match. Because it can load more, it means it has a larger build and will require plenty of space to move around. However, it can go where others can't, and provides total versatility in all seasons and weather conditions.

The 60-tonne capacity Volvo A60H is built for heavy hauling in severe off-road operations, including quarries, open pit mines and large earthmoving operations. It offers an alternative to rigid dump trucks and construction trucks operating on soft, uneven or steep roads, where it can haul a similar amount of material in a shorter cycle time. With a 40 percent increase on Volvo's previous large articulated haulier (the A40), the A60H significantly lowers the cost-per-tonne ratio for customers by 15%.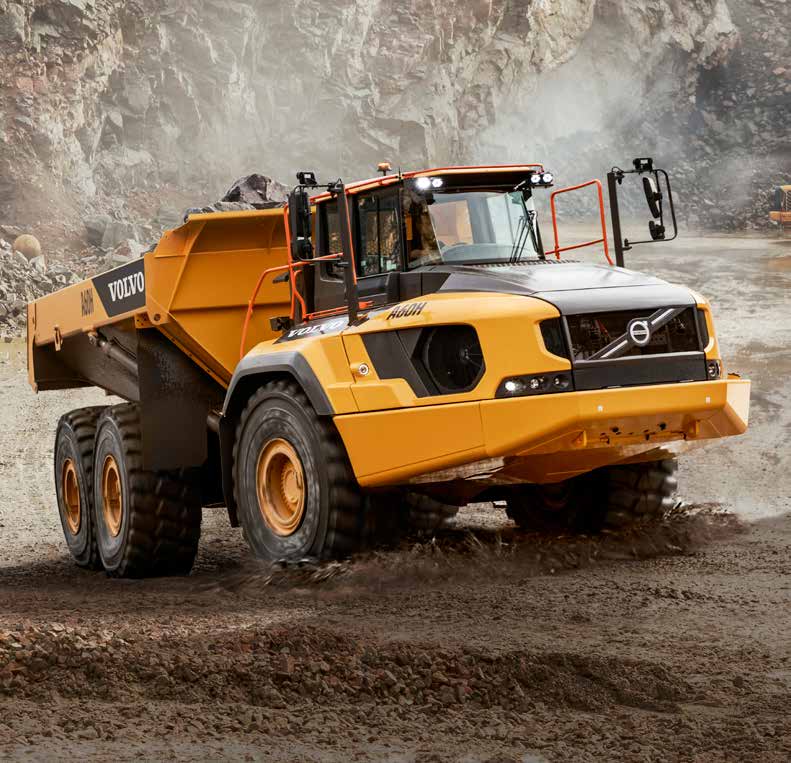 Good stability, comfort and high hauling speeds are ensured thanks to matched drivetrain, automatic drive combinations (including 100 percent differential locks), all-terrain bogie, hydro-mechanical steering and active suspension. It is powered by a 16-litre Volvo engine, delivering 382 kW of power and excellent fuel efficiency.

Volvo has also incorporated the latest technology to monitor machine operation and status, advising on the best ways to increase profitability. The on-board weighing system guarantees the optimal load for every cycle. This maximises production, boosts fuel efficiency and reduces machine wear in all site conditions and operations.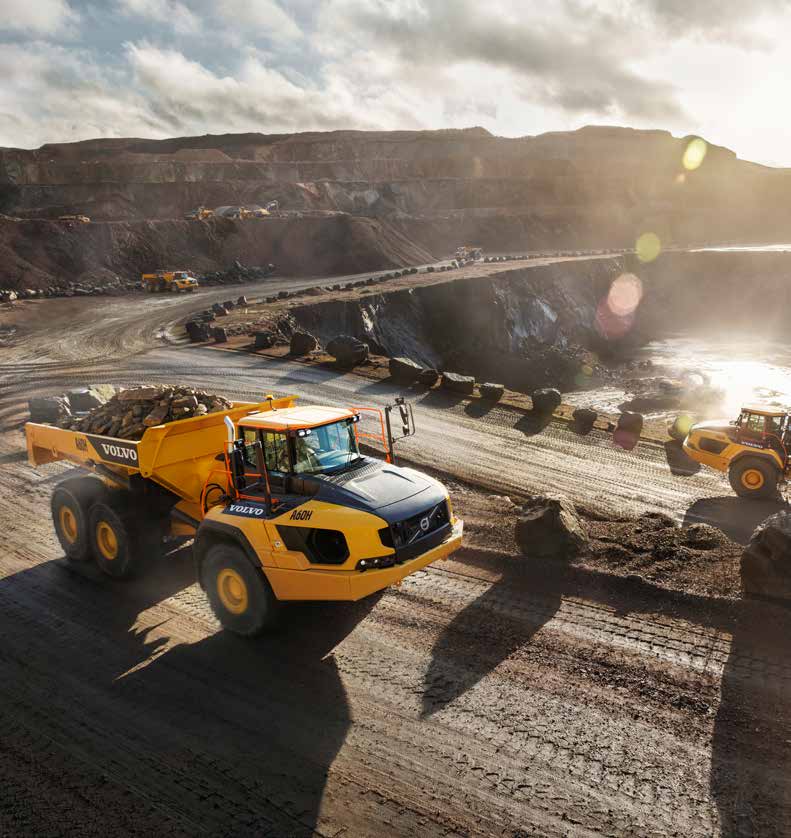 Machinery Owners Australia
Facebook group · 217 members
| | |
| --- | --- |
| | Join Group |
This group is for machinery owners across Australia to share news, advice and stories!
Key Features of the A60H Volvo Articulated Dump Truck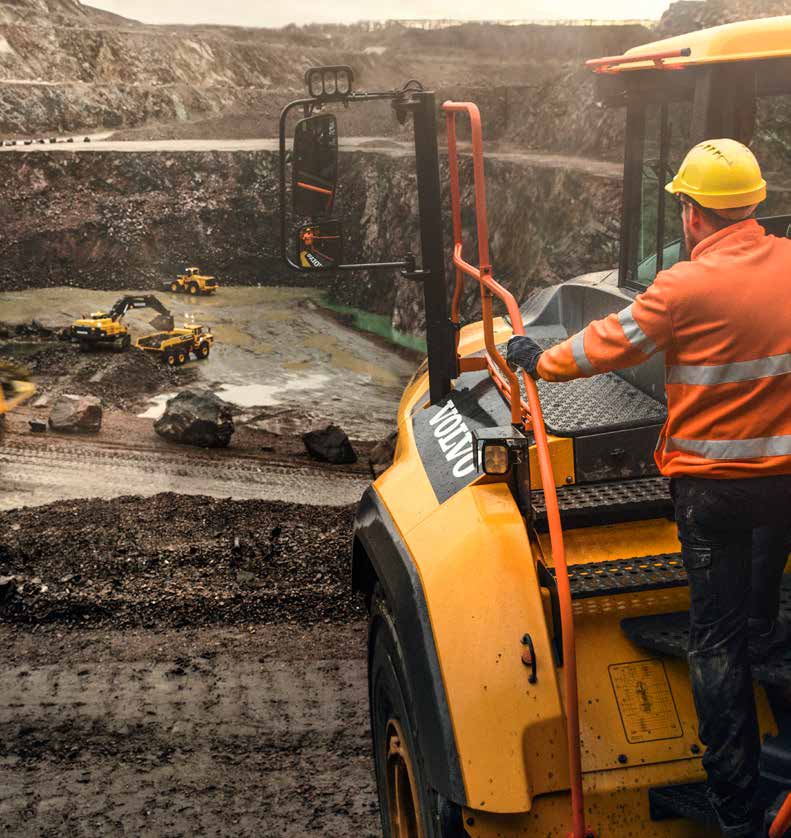 Improvements for operators
The Volvo A60H specs include a dump support system, hill assist, and load-and-dump brake help the operator to stay in control at all times. Climate control ensures the cab is comfortable and the centrally-set seat ensures the A60H is spacious. The cab offers excellent visibility and the controls are easy to use and understand. Operation is made even easier by the numerous automatic functions on-board. Overall the A60H Volvo articulated dump truck is quieter, and operators report lower fatigue.

Servicing the A60H is also quick and easy. The front grill swings down, acting as a service platform with anti-slip steps. The electric hood opens to 90 degrees, combined with an electric belly plate, allowing full and safe access to the engine compartment.

Need to hire a machine? iSeekplant will find you free competitive quotes!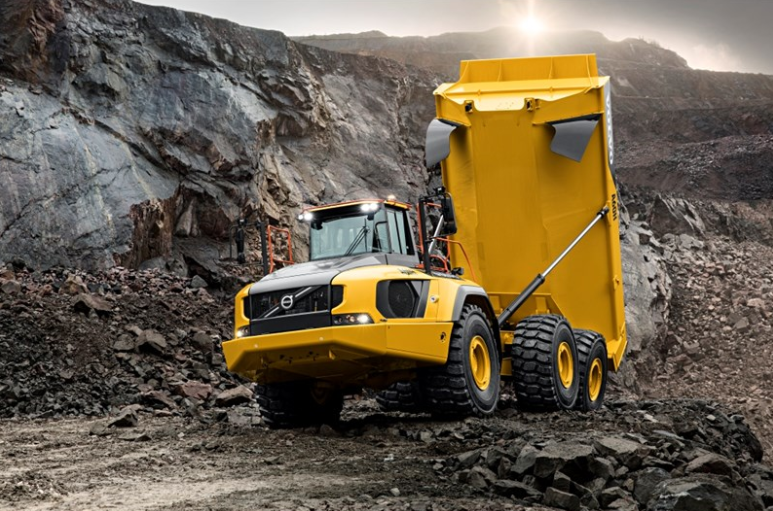 The evolution of Volvo's articulated haulers - ATC, multiple-disc brakes and new standard features
Volvo CE has come a long way from its original 10-tonne articulated hauler in 1966. 50 years and 50 tonnes later, Volvo is still finding new ways to advance the articulated dump truck market.

The F-Series in 2010 met Tier 4 emissions regulations, featured a package of improvements and saw the inclusion of CareTrack, Volvo's telematics system, as standard. In 2014, the G-Series met Tier 4 Final emissions regulations and oil-cooled wet multiple-disc brakes, proven on the A35 and A40 models, were introduced on the A25G and A30G.


The A60H Volvo articulated dump truck is no exception to these impressive advancements and is packed with a range of new standard features taken from the latest G-series. Each feature contributes to improved productivity, safety, and efficiency.
Hill assist – the new hill assist feature will help operators hold the hauler in place on steep slopes without engaging the parking break. This feature will also activate automatically once the truck arrives at a complete stand still on a hill. The operator can simply disengage this feature by accelerating.


Dump support system – the dump support system enables the operator to set parameters for safe operation by monitoring the percentage side inclination of the Volvo A60H. Alongside the load-and-dump brake technology and the automatic float tipping lever, this feature adds to the already excellent dumping process.



On-board weighing - this feature comes standard with the A60H and is completely automatic. Once nominal load has been reached an indicator light alerts the hauler operator as well as the excavator operator. On the in-cab Contronics display, the operator of the hauler can view the actual tonnage in real time. The Contronics display also includes an Econometer feature, which is brand new and shows the gallon per transported tonne for greater fuel efficiency. This data can be accessed by the fleet manager using CareTrack and utilised for improved fleet performance.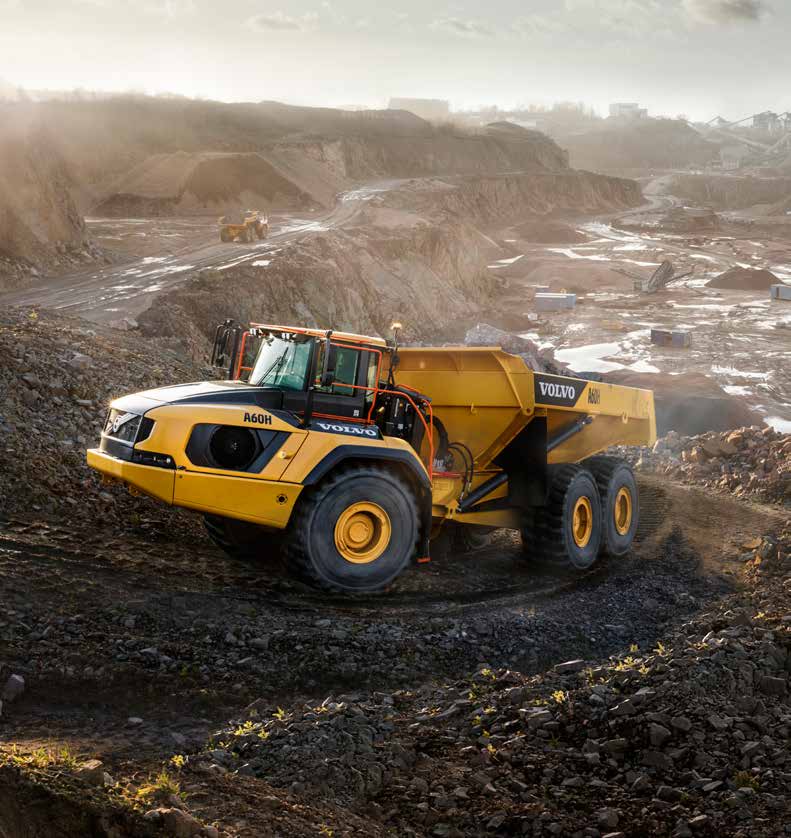 Volvo's development of Automatic Traction Control (ATC) was a significant advancement for articulated trucks. In terms of the A60H model, the ATC and the differential locks continue to be a competitive advantage for Volvo within the industry. The no-wear, no-slip locks work in 6x6 and 4x6 drive combinations, with the front axles employed in full-time, and the back axle kicking in as necessary. These features further improve fuel efficiency and tyre wear. All three axles also have multiple-disc brakes, meaning stopping distance is short - even on muddy and steep slopes.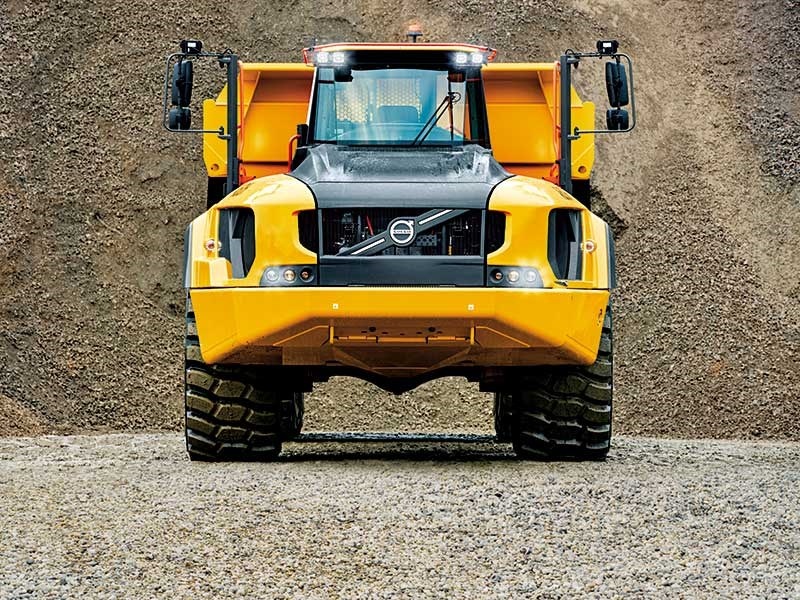 Safety first
Finally, what's clear from the design and the Volvo A60H's specs is that safety is a main priority over at Volvo CE. The steps into the cab and all access areas offer great grip and are non-slip. The cab itself is mounted on rubber pads and the excellent lighting ensures less risk to the people who are working around the machine. For added safety, the A60H has excellent suspension and superior steering.
Volvo A60H Specs
Volvo A60H Specs in Detail
Engine
Engine model: Volvo D16F
Max power - SAE J1995 Gross: kW 495 / hp 673
at engine speed: r/min 1 800
Flywheel power - ISO 9249, SAE J1349 Net: kW 492 / hp 669
at engine speed: r/min 1 800
Max torque - SAE J1995 Gross: Nm 3 200
Max torque - ISO 9249, SAE J1349 Net: Nm 3 177
at engine speed: r/min 1 050
Displacement: l 16.1
Electrical System
Voltage: V 24
Battery: V 2x12
Battery capacity: Ah 2x225
Alternator: kW/A 2.264/80
Starter motor: kW 9
Drive Train
Torque converter: 1.85:1
Transmission: Volvo 6630 ORS
Dropbox: Volvo IL3 ATC
Axles: Volvo AHW80
Suspension
Hydraulic cylinders (struts), front/rear: 2/0
Accumulators, oil-nitrogen, high pressure, front: 2
Levelling sensors: 2
Cab
Sound level in cab (ISO 6396) – LpA: dB(A) 72
External sound level (ISO 6395) – LwA: dB(A) 113
External sound level with sound kit: 111 dB(A)
Hydraulic System
System max working pressure: MPa 28
Dumping System
Tipping angle: ° 70
Tipping time with load: s 12
Lowering time: s 10
Body
Plate thickness -
Front: mm 8
Sides: mm 14
Bottom: mm 16
Chute: mm 16
Material - HB400 steel -
Yield strength: N/mm² 1 000
Tensile strength: N/mm² 1 250
Load Capacity
Standard Body -
Load capacity: kg 55 000
Body, struck: m³ 25.8
Body, heaped: 2:1 m³ 33.6
With overhung tailgate -
Body, struck: m³ 26.5
Body, heaped 2:1:

m³ 35.1
How to hire an articulated dump truck
Boasting the best quality suppliers nationwide, here at iSeekplant we are confident we are able to match your articulated dump truck hire needs. Whether you need a machine in Brisbane, Sydney, Melbourne, Canberra, Perth, Darwin, Adelaide or somewhere else across the nation, our network of suppliers will have you sorted. Starting the next part of your project with us is simple, and in a few clicks you can get rates quickly and easily.
Need more work? Register your plant hire company on iSeekplant for free:
Check out some more Dump Truck machine reviews here:
Sources: Volvo