Dump Trucks are critical vehicles that are utilised throughout a number of industries. They specialise in the transportation of massive volumes of loose materials like sand, dirt, ores, gravel and demolition waste, these vehicles can be absolutely massive.
Quick Links:
We know that the two most popular dump trucks are rigid rear dump trucks and articulated dump trucks, but what manufacturers take the cake in Australia? Check out our comprehensive guide to the best dump truck manufacturers in the industry below.
Who makes the best dump trucks?
Volvo
Volvo dump truck models are found in abundance throughout the construction, mining and agricultural industries in Australia. Volvo Construction Equipment is an operating arm of the Swedish powerhouse 'AB Volvo', which focuses on supplying the construction industry with reliable vehicles. Volvo currently offer seven dump truck models in their F-series, which are further classified into other types of dump trucks. Volvo is also experts in backhoe loaders, wheel loaders, hydraulic diggers and other construction machines.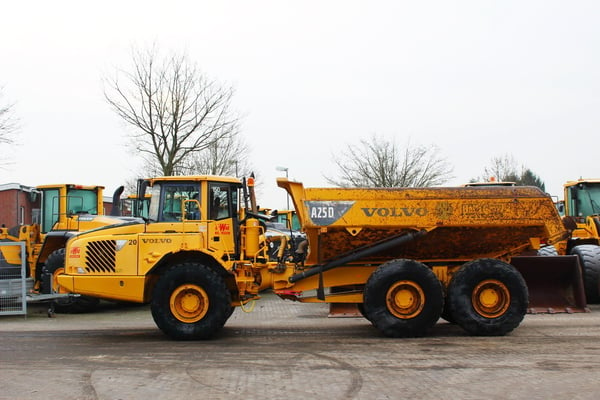 Volvo is an articulated dump truck manufacturer with a range of articulated dump trucks that vary in payload size. Volvo's articulated dump truck models can carry anywhere up to 55,000kg at a time - check out Volvo's dump trucks listed on iSeekplant.
Caterpillar
Caterpillar is widely regarded as one of the leading brands in many areas of the construction industry. From small excavators, all the way to massive scrapers, Caterpillar has been instrumental in the ongoing innovation we see in the industry today. Caterpillar dump truck models are incorporated with the latest technologies to meet emission and safety standards and are widely used throughout the country.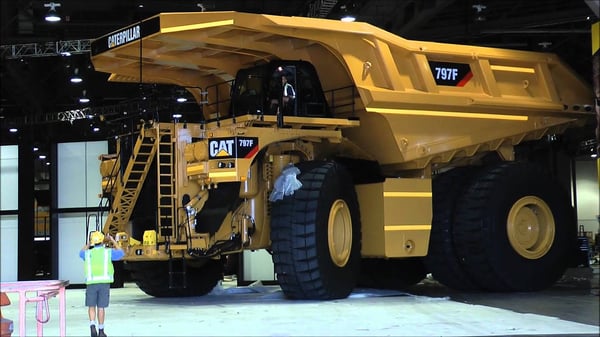 The 798AC is the largest dump truck model that Caterpillar offers and is capable of carrying a payload of up to 410 tonnes. Be sure to check out Caterpillar's dump truck offering listed on iSeekplant.
Kenworth
Kenworth dump truck models are found throughout Canada, Mexico, the United States and Australia. A subsidiary of PACCAR, this brand is one of the top manufacturers of heavy-duty dump trucks. Some of the best dump truck models Kenworth has to offer include the T660, T400, and C500.
iSeekplant's online directory has Kenworth dump trucks listed all over the country for hire.
Hitachi
Hitachi dump truck models are a world-renowned asset. These vehicles can be found all across Europe and Asia, with Hitachi also specialising in the production of excavators, wheel loaders, cranes and more. Hitachi's largest Rigid Dump Truck is capable of moving a payload of over 296 tonnes and is utilised in the mining sector. Be sure to search through Hitachi's dump trucks listed on iSeekplant.
Komatsu
Komatsu dump truck models are able to navigate some of the harshest environments throughout the globe, especially those often faced in Australia. Their mining trucks exceed the industry standard and have been developed using some of the most innovative technology on the market. Komatsu products have a glowing reputation for reliability, low maintenance costs and high productivity rates.
Available in a number of sizes and lifting capabilities, Komatsu dump trucks are listed on iSeekplant.
What are the average dump truck hire rates?
Dump truck hire rates can fluctuate depending on the size of the machine, length of the hire period and whether or not you're after an operator. To get a full breakdown on the costs of hiring a dump truck read iSeekplant's Dump Truck Hire Rates Guide.
Hire a Dump Truck through iSeekplant today!
If you're looking to hire a dump truck, there isn't a better place to do it than iSeekplant. We have the biggest online directory in the country, with suppliers listed all over the country. Whether you are in Brisbane, Sydney, Melbourne, Canberra, Perth, Darwin, Adelaide or in more regional areas of the nation, our network is here for you. So get rates with us today to bring your haulage needs to life.