If your next mining or construction project requires transporting loose materials like aggregate, soil, sand or gravel – odds are you'll be looking to hire a dump truck.

The two most popular dump trucks for hire on iSeekplant are articulated dump trucks that are invaluable in the civil earthmoving industry; and rigid rear dump trucks which are ideal to use in tandem with hydraulic excavators in mining.
iseekplant can find you the best dump truck hire rates around. You can rest easy knowing that you'll be getting the best value for money when it comes to renting a dump truck through iseekplant – your go-to online plant and equipment hire marketplace. Continue reading for our guideline on typical dump truck hire rates and elements to factor in when renting machines.
What are the different types of Dump Trucks?
Dump Truck Rates - Wet Hire vs Dry Hire
The biggest determining factor affecting dump truck hire rates is whether the dump truck is offered on wet hire or dry hire. Dry hire means you'll get the machine, but you'll need to supply your own operator. Whereas, wet hire means that one of iseekplant's many dump truck suppliers is responsible for supplying you with the machine, as well as a skilled operator.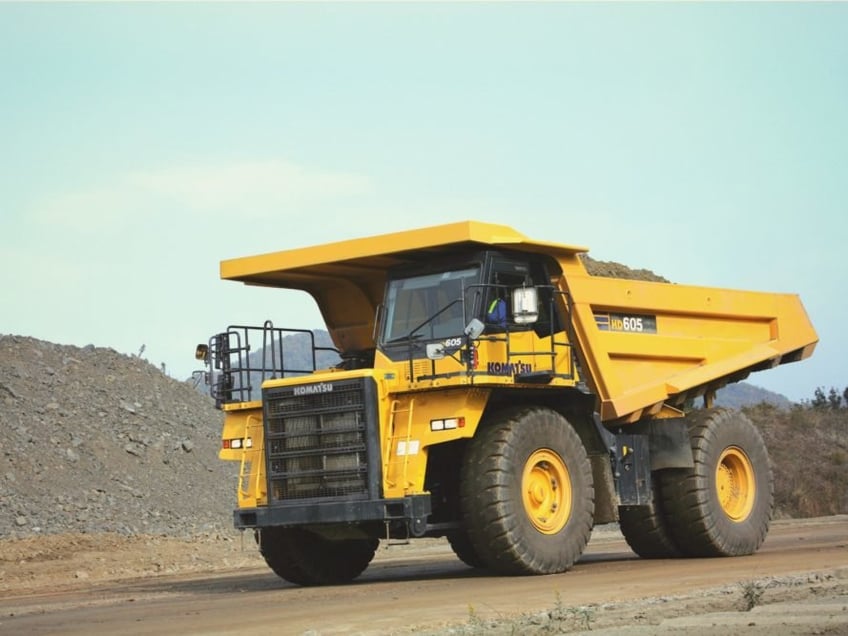 Hiring a dump truck on wet hire is always going to attract a larger rate than renting a machine on dry hire. This is because you've got to incorporate fees for the driver and their level of experience. Rigid rear dump trucks require significant training and skill to operate given their enormous capacities. We've seen dump truck operator fees sitting at around $40 to $60 per hour extra on top of the machine hire rate. However, you will often be able to negotiate wet hire rates based on a drivers experience and qualifications.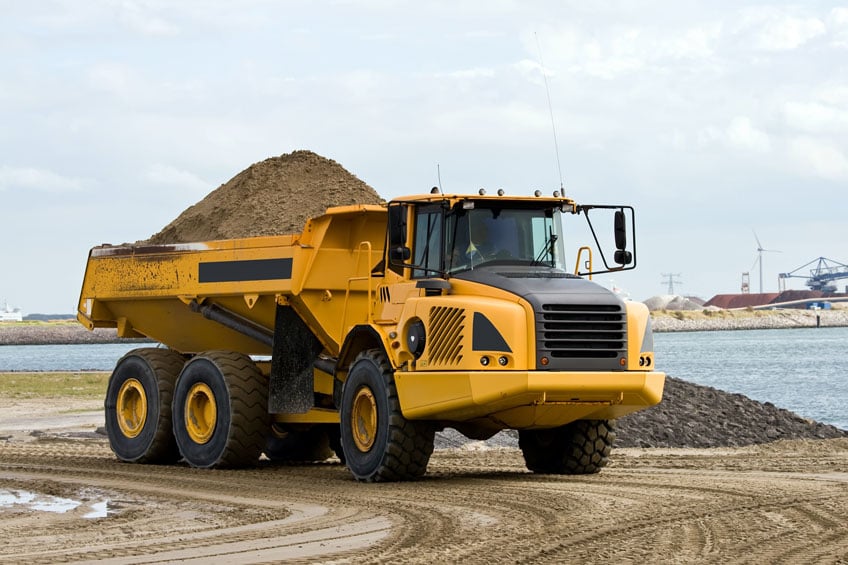 What are typical articulated dump truck hire rates?
Articulated dump trucks are off road dump trucks which are hinged between the cab and the dump box. These machines are ideal for major projects with a degree of limited space, due to their smaller turning circle.
We've seen ADT dump trucks go out on dry hire from as little as $50/hour for smaller 10-tonne models, $170/hour for 30 tonners and up to $400/hour plus for larger 40+ tonne models.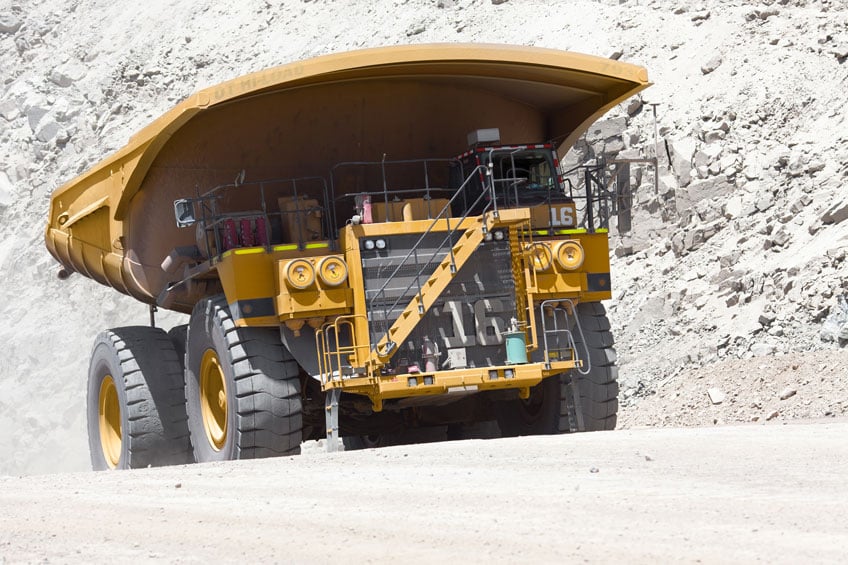 What are typical rigid rear dump truck hire rates?
Rigid rear dump trucks are found only in mining applications and can be literally enormous. These massive machines have limited flexibility and require a very skilled operator behind the wheel. Rigid rear dump trucks are mine spec and include many safety features such as reversing rears and roll over protection. As nothing is free in life - these mine spec features are likely to increase your rigid read dump truck hiring rates.
Rigid rear dump trucks are usually hired out monthly contracts (minimum use 180 hours/month) with the hirer needing to take care of maintenance costs.
We've seen small models of rigid rears being hired out starting from $14,000/month (not including maintenance and mobilisation).
iseekplant has rigid rear dump truck rental options from 30t to 400t capacities, so even the largest payloads can be catered for by our rigid dump truck hire suppliers throughout Australia.
What are dump truck mobilisation costs?
These huge off-road trucks often need to be mobilised over great distances. Mobilisation and demobilisation fees will likely cost you a small fortune. The larger sized dump trucks are usually dismantled, escorted by police escort, then reassembled on site. All these factors are going to increase rental rates. Typically, if a dump truck is based in a rural area it will incur higher mobilisation and demobilisation costs
What are standby rates?
Standby rates may also apply when hiring a dump truck – especially when being hired hourly. Standby rates apply when plant is in full operating condition and available for operation, but the project does not require its use at that time. These fees are usually just slightly less than the operational rates. For example, an operational rate might be $150/hour with a stand by rate of $145/hour.
What are variable rates?
Variable rates are liable to change with any plant hire contract and can include things like:
Scheduled servicing

GET

Safety attachments

Track wear

Tyre wear

Minor and Major parts for repairs

GPS capabilities
Always find out which party is going to cover variable rates.
The fine print - who pays for what?
Consumables including fuel, lubricants and grease during the hire period are usually paid by the person who hired the equipment.

Cleaning fees may also apply for when equipment is returned after hiring – we've seen typical cleaning fees sitting at around $50-$100.

Any damage caused while having a dump truck on hire is usually charged at cost + a percentage like 15% (for example) to repair.

Maintenance and servicing is also a variable that should be considered when entering into a contract.
How does age and operational hours effect dump truck hire prices?
The age of a machine and the hours it has been operated will affect its hiring rate. Like the number of kilometres a car has clocked on its speedo, the hours a dump truck has operated will affect its hire rate. The more hours a dump truck has been operated, the more its value usually decreases; subsequently lowering the hire price.
What are the minimum Dump Truck hire terms?
According to Australian employment laws, you're not allowed to hire a casual worker for less than a 3 hour shift. Factoring in travelling time, operators are therefore entitled to be paid for at least three hour, making the minimum Dump Truck hire rate 2 hours of work + 1 hour of travel time.
What are Dump Trucks used for?
Dump Truck hire is perfect for transporting massive volumes of materials like gravel, dirt, ores, sand, and demolition waste throughout civil, mining or major construction sites. The two most frequently used dump trucks for hire in Australia are Articulated Dump Trucks and Rigid Rear Dump Trucks.
What are dump truck rental rates?
If you are looking for a comprehensive fleet of dumpers to carry out a large and detailed project or a single dumper for a one-off task, iseekplant have got you covered. iseekplant's dump truck suppliers across Australia offer a huge variety of models and sizes for hire. Whether you are in Brisbane, Sydney, Melbourne, Canberra, Perth, Darwin, Adelaide or perhaps more regionally, our extensive network is here to help.
Learn more about what you should be paying from our comprehensive machine hire rates guide.
Search Australia's largest database of dump truck hire suppliers. We have thousands of dump trucks for hire across Australia