*Last updated: Nov 2020
Who are the biggest Australian companies in construction?
CPB Contractors
Lendlease
Laing O'Rourke Australia
Hutchinson Builders
Probuild
Nexus Infrastructure
John Holland
Fulton Hogan
ADCO Constructions
BGC (Australia)
Richard Crookes Constructions
Built
Watpac Australia
Salini Impregilo NRW Joint Venture
Scentre Group (Westfield Group)
Parkview Group Australia
Mirvac Group
BMD Constructions
Icon Co
Downer EDI Works
Cordell, in conjunction with the Housing Industry Association, have released a list of Australia's top 100 biggest civil construction companies. (See the full table at the bottom of the article).
For a breakdown of Tier 1, Tier 2 and Tier 3 contractors, check our our article here (it also has definitions of each tier).
The list outlines the top 100 largest construction companies in Australia across a variety of industry sectors. These include construction engineering, non-residential construction and many more.
Harley Dale, Chief Economist at Housing Industry Australia (HIA), said,
"Firms awarded contracts relating to the major transport infrastructure projects in New South Wales, Victoria, and South East Queensland have been the big winners in the latest HIA-Cordell Construction 100 list.
Biggest construction companies projects across Australia
Projects include WestConnex, Sydney's light rail network, significant upgrades to Melbourne's rail infrastructure including the level crossing removals, and the Toowoomba Second Range Crossing project."
CPB Contractors came out as the clear winner of Australia's top 100 construction firms, with a total of $13.59 billion worth of contracts won in the 2015-16 financial year. Most of CPB Contractors' work was around civil engineering projects, however, they've picked up plenty of mining and commercial construction work.
Lendlease picked up second place in the list of Australia's top 100 construction firms, with a significant margin between them and CPB Contractors. They pulled in $8.29 billion worth of work in the 2015-16 financial year.
Laing O'Rourke came in at a very respectable third. They won $5.3 billion worth of work over a successful year. In fourth place was Hutchinson Builders, who keep charging ahead in residential construction. Fifth place was taken by Probuild Constructions, who operate in a similar arena to Hutchies.
Many of the major firms that fill out the money end of Australia's top 100 construction firms have made a successful transition from high mining involvement to commercial and residential construction.
Continued growth for big civil contractors and engineering companies
The ongoing housing boom has made the transition easier. Harley Dale said:
"The buoyant conditions in the key east coast housing markets also saw a substantial increase in the number of property transactions. With state governments taking a clip on every transaction, stamp-duty revenue growth over the last couple of years exceeded even the most optimistic of forecasts."
"While finding a replacement to this highly inefficient tax is an obvious policy reform priority, this revenue windfall for state governments on the east coast has been instrumental in funding the growth in infrastructure investment evident in the order books of the nation's largest contractors. Hopefully, this could pave the way for a broader recovery in non-mining private sector investment in the next phase of the transition,"
The outlook for the 2016-17 financial year is already looking positive. Many of the incumbents in the list of Australia's top 100 construction firms have already been successful in securing more work. As NSW continues to ramp up infrastructure spending and the housing boom keeps charging along, most firms should be able to find big projects to keep them going.
Want to win more work? Create a free profile on iSeekplant today:
Who Are Australia's 3 Largest Construction Companies?
1. CPB Contractors, $13.591 Billion
CPB Contractors is CIMIC Group's construction branch and also Australia's largest construction company. Employing over 23,000 people across Australia, New Zealand, Papua New Guinea, Asia and India CPB has the footprint and capabilities to allow it to consistently win major contracts. With $13.591 billion in total contracts awarded during the year, the total value of contracts awarded to CPB was more than twice as large as the next company (Lendlease).
CPB Contractors mining arm Thiess also recorded $1.751 in won contracts, which would mean it alone would have been the 6th largest company on the list.
As is clear from the research above, CPB Contractor's major source of revenue comes from the civil engineering industry ($10.951 billion of a total $13.591 billion).
2. Lendlease, $6.571 Billion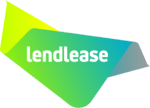 Lendlease (Australia's second-largest construction company) is Headquartered in Sydney and has 12,000 employees internationally. Along with their Sydney HQ Lendlease has regional offices in New York, Singapore and London. Like CPB Contractors Lendlease has the footprint and capabilities to win the most major projects being tendered.
Lendlease's major source of revenue is generated through civil engineering contracts ($3.822 Billion). Industries such as commercial construction ($1.791 Billion) and community construction ($2.639 Billion) also make up a significant amount of Lendlease's total revenue.
3. Laing O'Rourke, $5.303 Billion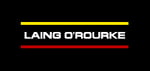 Laing O'Rourke (Australia's third largest construction company) is a privately owned engineering enterprise operating with an integrated business model covering the full range of engineering, construction and asset management services. Like CPB and Lendlease, Laing has a global footprint with offices in Australia, Asia, New Zealand, UK, UAE, Suadi Arabia and Canada. Along with their global footprint, their significant resources and engineering capabilities allow them to compete for the highest level contracts.
Laing O'Rourke has the least diversified revenue stream of the three largest Australian construction companies with 88% of their revenue coming from civil engineering ($4.711 billion of $5.303 billion).
Want to work on civil projects? Create a free profile on iSeekplant today:

Australia's Largest Construction Companies Breakdown by Industry
In total Australia's largest construction companies won contracts worth $48.921 billion across all industries, however, the differences in each industry is stark with different companies dominating each sector. Below is a breakdown of how Australia's largest construction companies compare in each sector.
Civil Engineering Companies
Civil engineering was the largest sector in terms of contracts won by Australia's largest construction companies. The $26.462 billion in contracts won is over half the value of total contracts won ($48.921 Billion)
CPB Contractors (1) is without a doubt Australia's largest player in this sector banking $10.951 billion in won contracts.
The top 5 civil engineering companies in Australia are:
CPB Contractors, $10.951 Billion
Laing O'Rourke, $4.711 Billion
Lendlease, $3.822 Billion
Nexus Infrastructure, $1.724 Billion
Fulton Hogan, $1.53 Billion
Commercial Construction Companies
The commercial sector provided a significant amount of contract dollars, though it was still minor compared to civil engineering. The total value of commercial contracts was $6.496 billion.
The top 5 commercial construction firms in Australia are:
Lendlease, $1.719 Billion
Scentre Group, $1.152 Billion
Probuild,$997 Million
Hutchinson Builders, $978 Million
CPB Contractors, $700 Million
Want to work with contractors like this? Create a free profile on iSeekplant today:
Community
Community works (such as parks and public spaces) contracts were worth a total of $6.281 Billion. The Australian construction companies that cashed in the most in this industry are listed below;
Lendlease, $2.639 Billion
ADCO Construction, 772 Million
Hutchinson Builders, $522 Million
Laing O'Rourke, $515 Million
$507 Million
Flats And Units
Hutchinson Builders, $1.586 Billion
Probuild, $1.358 Billion
Parkview Group, $760 Million
Mirvac Group, $729 Million
Icon Co, $702 Million
Industrial
Hutchinson Builders, $113 Million
Lendlease, $83 Million
ADCO Construction, $38 Million
Richard Crookes Construction, $28 Million
Parkview Group, $22 Million
Mining
CPB Contractors, $1.751 Billion
Downer, $495 Million
BMD Construction, $300 Million
Watpac Australia, $38 Million
Lendlease, $27 Million
Largest 20 Non-Residential Building and Contracting Companies in Australia:
iSeekplant can proudly say we've worked with all 20 of the top 100 across many projects on a daily or weekly basis.
(2015/16 contracts won, $ million)
| | | | | | | | | |
| --- | --- | --- | --- | --- | --- | --- | --- | --- |
| Rank | Company | Civil Engineering | Commercial | Community | Flats & Units | Industrial | Mining | Grand Total |
| 1 | CPB Contractors Pty Limited | 10951 | 700 | 186 | 0 | 3 | 1751 | 13591 |
| 2 | Lendlease (Building, Engineering and Services – Australia) | 3822 | 1719+ | 2639 | 0 | 83 | 27 | 6571 |
| 3 | Laing O'Rourke Australia | 4711 | 77 | 515 | 0 | 0 | 0 | 5303 |
| 4 | Hutchinson Builders Pty Ltd | 51 | 978 | 522 | 1586 | 113 | 8 | 3258 |
| 5 | Probuild Pty Ltd | 3 | 997 | 21 | 1358 | 0 | 0 | 2379 |
| 6 | Nexus Infrastructure | 1724 | 0 | 0 | 0 | 0 | 0 | 1724 |
| 7 | John Holland Pty Ltd | 1159 | 16 | 394 | 0 | 0 | 0 | 1569 |
| 8 | Fulton Hogan Pty Ltd | 1530 | 3 | 11 | 0 | 0 | 0 | 1544 |
| 9 | ADCO Constructions Pty Ltd | 2 | 514 | 772 | 12 | 38 | 0 | 1338 |
| 10 | BGC (Australia) Pty Ltd | 528 | 575 | 24 | 180 | 0 | 0 | 1307 |
| 11 | Richard Crookes Constructions Pty Ltd | 16 | 248 | 507 | 480 | 28 | 0 | 1279 |
| 12 | Built Pty Ltd | 0 | 679 | 168 | 419 | 0 | 0 | 1266 |
| 13 | Watpac Australia Pty Ltd | 12 | 250 | 442 | 510 | 0 | 38 | 1252 |
| 14 | Salini Impregilo NRW Joint Venture | 1176 | 0 | 0 | 0 | 0 | 0 | 1176 |
| 15 | Scentre Group (Westfield Group) | 0 | 1152 | 0 | 0 | 0 | 0 | 1152 |
| 16 | Parkview Group (Australia) Pty Ltd | 0 | 150 | 0 | 760 | 22 | 0 | 932 |
| 17 | Mirvac Group | 54 | 101 | 0 | 729 | 0 | 0 | 884 |
| 18 | BMD Constructions Pty Ltd | 476 | 55 | 0 | 40 | 0 | 300 | 871 |
| 19 | Icon Co Pty Ltd | 0 | 1 | 80 | 702 | 0 | 0 | 783 |
| 20 | Downer EDI Works Pty Ltd | 247 | 0 | 0 | 0 | 0 | 495 | 742 |
Want to work with companies like this? Create a free profile on iseekplant today, or download our supplier app:
Sources: Inside Construction, Sourceable.net, Laing O'Rourke, CPB Contractors, Lendlease